Patients and Scientists Unite to Accelerate Multiple Sclerosis Treatments
Every multiple sclerosis (MS) patient has a different experience, and understanding these experiences is imperative for effectively treating all patients. Which symptoms of MS can now be treated, which should be targeted next, and how do we move from treatments to cures? Watch Tim Coetzee, PhD (Chief Advocacy, Services and Science Officer, National Multiple Sclerosis Society), Valentina Fossati, PhD (Senior Research Investigator, The NYSCF Research Institute), Teresa Wright Johnson (Lyfebulb Patient Ambassador), and Karin Hehenberger, MD, PhD (Founder & CEO, Lyfebulb) discuss how patient voices can inform MS research and its road to better treatments and cures. The discussion was moderated by NYSCF's Raeka Aiyar, PhD.
In collaboration with 

Panelists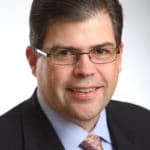 Tim Coetzee, PhD
Chief Advocacy, Services and Science Officer
National Multiple Sclerosis Society
Dr. Tim Coetzee serves as the National MS Society's Chief Advocacy, Services and Science Officer. In this role, he leads the organization's efforts to drive public policy, implement impactful and sustainable programs and services for people with MS, and fund innovative MS research around the world. Tim is a member of the Society's CEO Leadership Team, serves on the Scientific Steering Committee of the International Progressive MS Alliance, and is the Co-Chair of the National Academy of Medicine's Forum on Regenerative Medicine. Prior to joining the Society, Tim was a faculty member at the University of Connecticut Health Center where he conducted MS research focused on the area of myelin and myelin repair. Tim received his PhD in molecular biology from Albany Medical College and followed that with fellowship training at the University of North Carolina Chapel Hill. His work in MS research was launched with a fellowship from the National MS Society.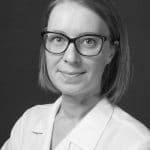 Valentina Fossati, PhD
Senior Research Investigator
The NYSCF Research Institute
Dr. Fossati leads NYSCF's multiple sclerosis (MS) program and is a NYSCF–Druckenmiller Postdoctoral Fellow Alumna. She obtained her PhD in Biotechnology from the University of Bologna, and during her postdoctoral work at Mount Sinai School of Medicine, she studied immune system development. After being diagnosed with MS in 2009, Dr. Fossati shifted her research to better understanding this disease. Bringing stem cell expertise to MS research, she uses methods she has developed to convert patient stem cells into all major brain cell types, with the ultimate aim of enabling drug discovery and cell replacement therapies.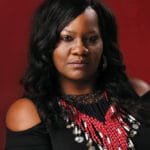 Teresa Wright Johnson
Lyfebulb Patient Ambassador
Teresa is a Congenital Heart Disease survivor and has endured multiple open-heart surgeries and cardiac procedures. She was diagnosed with Multiple Sclerosis in November of 2014 and is under the care of an esteemed MS Specialist. Teresa knows there is a calling on her life and she fully embraces that. Teresa uses her illnesses as opportunities to further rely on her faith, walk in her truth, raise awareness and educate others. She believes that she is purposely on purpose and uses her life to empower and inspire others. Teresa aspires to be a light that shines in dark places. Teresa is a patient advocate, inspirational speaker, author, poet, and a community activist. Diversity, inclusion and health equity matter to Teresa and her advocacy efforts solidify her commitment to amplifying the patient voice, racial and social justice. She enjoys writing, reading, listening to music and spending time with her family and friends. Teresa acknowledges her supportive and loving husband who is beside her through every trial and triumph and the unwavering love of her wonderful parents throughout her life.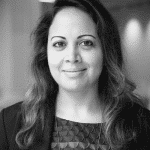 Raeka Aiyar, PhD (Moderator)
Associate Vice President, Scientific Outreach
The NYSCF Research Institute
Dr. Aiyar is an experienced geneticist turned science communicator. Trained in biology and bioinformatics at the University of Waterloo, she received her PhD at the European Molecular Biology Laboratory in Germany, where she used genomics technology to investigate new therapeutic strategies for mitochondrial diseases. Since then, Dr. Aiyar has dedicated her career to science communication, engaging a variety of audiences through writing, training, and outreach. As Director of Communications and Development at the Stanford Genome Technology Center, she led a range of efforts in patient outreach,  scientific strategy, and collaboration building. In her current role, she oversees NYSCF's scientific communication initiatives, developing content for diverse audiences through print and digital media as well as event programming.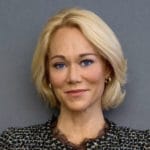 Karin Hehenberger, MD, PhD
Founder & CEO, Lyfebulb
Dr. Hehenberger has close to 20 years of experience in the life sciences sector. She served as an executive at Eyetech Pharmaceuticals (EYET) & Coronado BioSciences (CNDO) and had strategic management roles at Johnson & Johnson (Vice President Metabolic Strategy), JDRF (Senior Vice President Strategic Alliances), and McKinsey, as well as senior partnership roles at public (Brummer & Partners) and private (Scandinavian Life Science Ventures) multibillion dollar investment funds. She received her MD and PhD degrees from the Karolinska institute, and did her post-doctoral fellowship as a JDRF stipend recipient at the Joslin Diabetes Center, Harvard Medical School.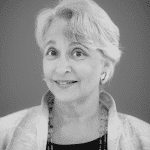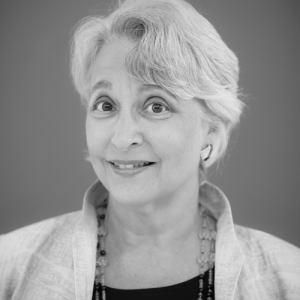 Susan L. Solomon, JD (Host)
CEO & Founder, The NYSCF Research Institute
Susan L. Solomon is Founder and Chief Executive Officer of The New York Stem Cell Foundation Research Institute. A veteran healthcare advocate, Susan has received numerous awards for her work with NYSCF, including the New York State Women of Excellence Award, the Triumph Award from the Brooke Ellison Foundation, and recognition as a Living Landmark from the New York Landmarks Conservancy. Susan has decades of leadership experience in starting and building effective and focused organizations. She started her career as an attorney at Debevoise & Plimpton, then held executive positions at MacAndrews & Forbes and APAX (formerly MMG Patricof and Co.) She was the founder and President of Sony Worldwide Networks, the Chairman and CEO of Lancit Media Productions, and served as the founding CEO of Sothebys.com, prior to starting her own strategic management consulting firm Solomon Partners LLC in 2000.