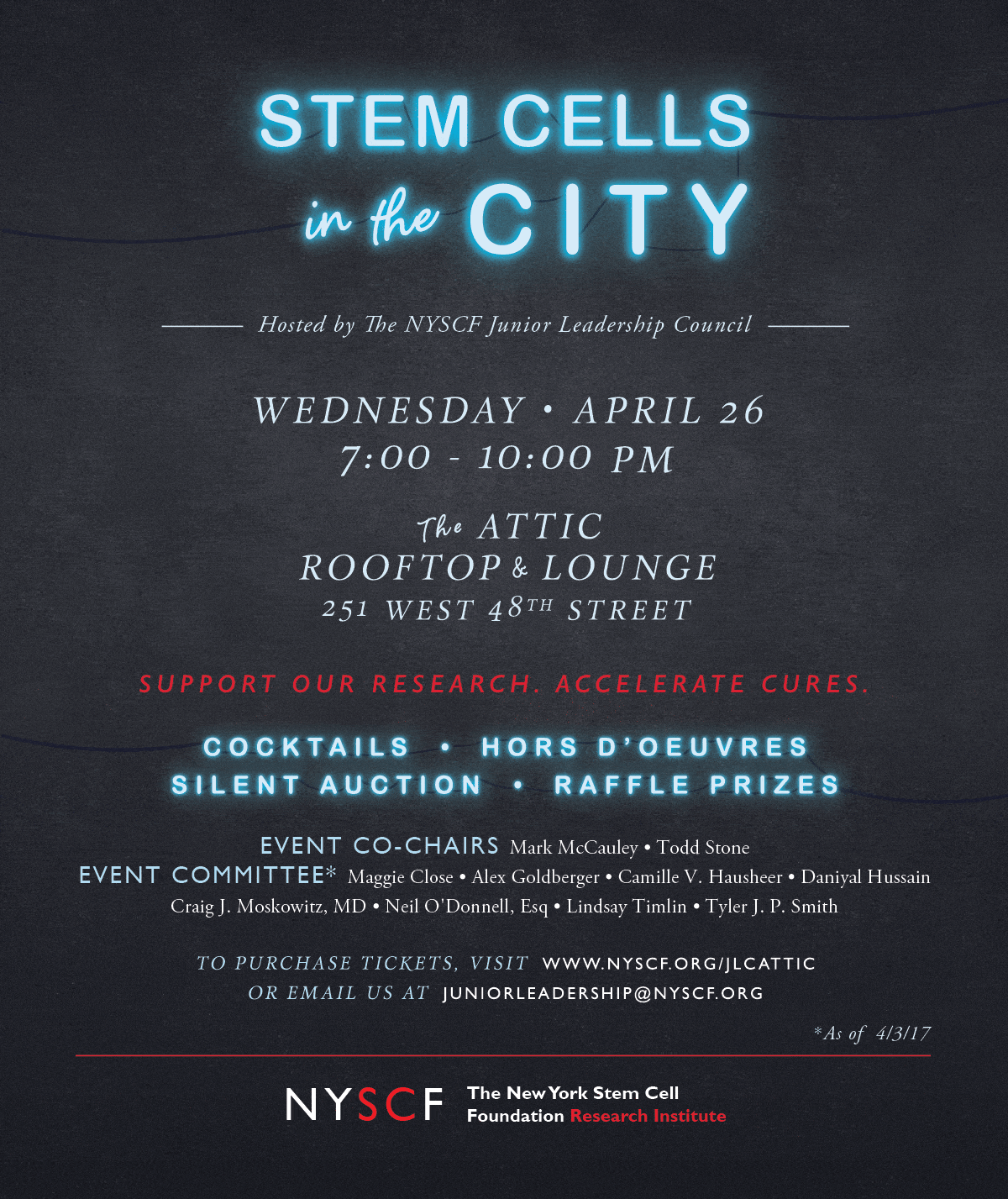 Join emerging business leaders, influencers, and philanthropists for a night out to raise awareness and support for The New York Stem Cell Foundation Research Institute.
Throughout the evening:
You and your friends can enjoy cocktails while chatting with our scientists who are pioneering novel approaches and developing new stem cell technologies in order to better understand and ultimately cure disease.
Test your luck with the raffle to win an exciting range of prizes, including a stay at the Bowery Hotel, Broadway show tickets, boutique fitness packages, and more! Also check out our silent auction for the opportunity to win Yankees tickets (right behind the dugout!) or a Valentino handbag!
All proceeds from the evening will go toward accelerating NYSCF's cutting-edge stem cell research. Join us to help find cures for such diseases as Alzheimer's, ALS, diabetes, multiple sclerosis, Parkinson's – so that all of us and our loved ones can all live longer, healthier lives – disease free.
If you have any questions or need more information, please contact JuniorLeadership@nyscf.org.
To learn more about the Junior Leadership Council, visit our page here.
Thank you to our Pioneer sponsors:
Thank you to our General sponsors:
DreamDry
Pucker
Spruce & Bond
Suitsupply