NYSCF – Robertson Investigator Identifies iPS Cell Reprogramming Regulators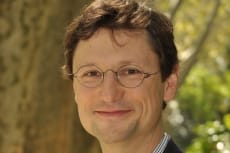 NYSCF – Robertson Stem Cell Investigator and 2014 NYSCF – Robertson Stem Cell Prize Winner Dr. Marius Wernig, Stanford University School of Medicine, discovered key cell surface markers that act as regulators during the early stages of the induced pluripotent stem (iPS) cell reprogramming process.
This research, published in Nature, is part of the larger effort to completely understand the intricate and minute, step-by-step process of iPS cell reprogramming. This understanding is necessary before iPS cell replacement therapies can be successfully pursued for many different diseases.