By Paul Goldberger, NYSCF Board Member
The artist Christo, a longtime supporter of NYSCF, died on May 31. The New York Stem Cell Foundation mourns the loss of one of the greatest artists of our time, and one of NYSCF's most loyal supporters. Christo and his wife and collaborator, Jeanne-Claude, who died in 2009, had been engaged presences at NYSCF almost since its founding. Christo received the NYSCF Humanitarian Award in 2011, presented by Mayor Michael Bloomberg, who recalled the artist's celebrated project, "The Gates," more than seven thousand gates hung with saffron colored fabric that were arrayed along 23 miles of walkways in Central Park for what Bloomberg called "sixteen magical days" in February 2005, when "Central Park, usually cold and gray in the middle of February, was really alive with energy and excitement, and it really made a difference to America and to New York City." Christo and Jeanne-Claude, Bloomberg said, "were not unlike the scientists and researchers supported by The New York Stem Cell Foundation, who strive to make the world a better and brighter place than they found it…They are full of ideas, they confront the big issues of the day, and they envision a society transformed by their work."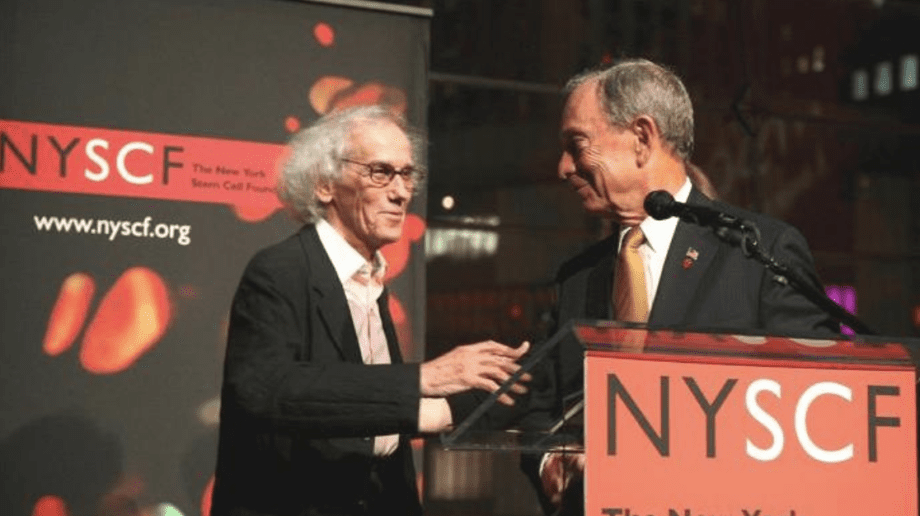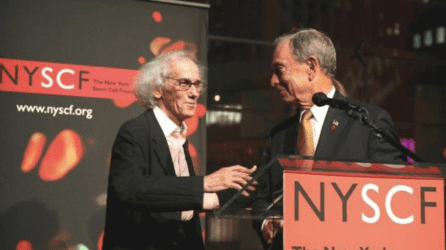 Christo and Jeanne-Claude's work was extraordinary: most of it was centered around major projects like "The Gates," or "Running Fence," their extended white fabric fence that ran for miles across the California countryside, or "Valley Curtain," an immense orange curtain that hung across a Colorado valley, or "Wrapped Reichstag," in which they wrapped the Reichstag in Berlin in acres of shimmering silver fabric. Each of the projects was intact for roughly two weeks, but the artists considered that time merely the tip of the iceberg, the climax of their multi-year effort to design, execute, and obtain political permissions to build the work. To them, the art was not only in the exhilarating experience of seeing Central Park alive with thousands of pieces of fabric fluttering in the breeze, or the islands of Biscayne Bay in Miami surrounded by bright pink fabric, or the Pont Neuf bridge wrapped; it was the sense of temporary modification of a familiar landscape or cityscape that the work brought, the way in which, even though the work would disappear, the place would never feel exactly the same again to people lucky enough to have seen its transformation.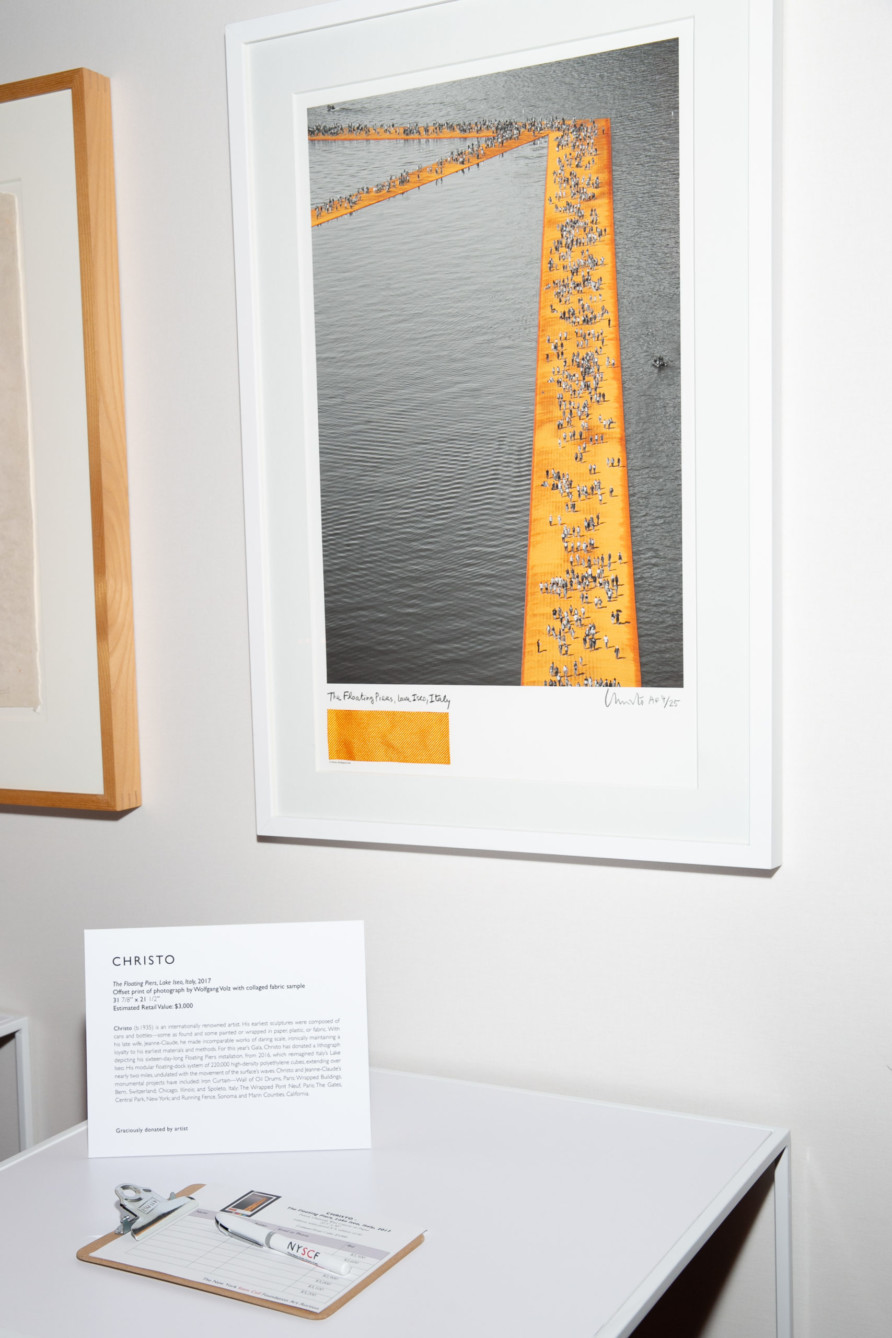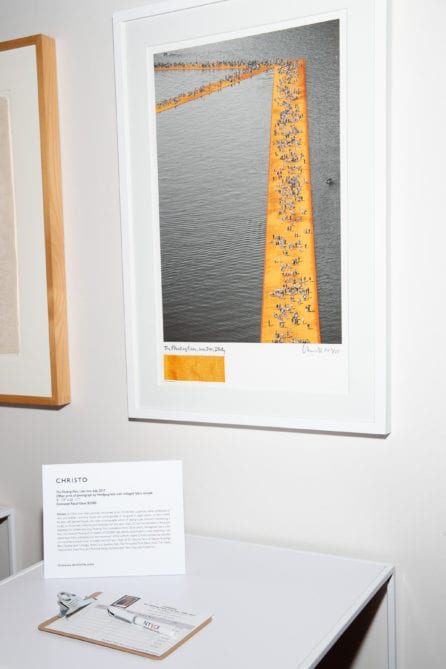 And to Christo and Jeanne-Claude, every document, from initial sketches to the transcripts of public hearings, produced as part of the creation of each project was also a part of the work of art: for them, the work was not just the event, but also the preparation for the event, and the documentation of the event, all together. And then there was another side of Christo and Jeanne-Claude, which was their commitment to funding their projects entirely on their own through the sale of drawings and prints by Christo, either of their major landscape and cityscape projects or of smaller, more intimate projects that the artists envisioned. And here, NYSCF was exceptionally fortunate, since Christo, with deep generosity, consistently donated drawings to NYSCF for sale in the silent auction at each year's NYSCF Gala and Science Fair.
Christo and Jeanne-Claude saw the world as it is, sought like all artists to embellish it and to comment on it, and encouraged us all to engage more deeply with it. NYSCF mourns the loss of one of its most cherished friends, with deep gratitude for Christo's kindness, his generosity, his deep belief in our work, and most of all for his enthusiastic spirit.
Cover image: Jean-Claude, Paul Goldberger, Christo, Susan Solomon