Sergiu Pasca Recognized For His Work to Understand the Developing Brain
News
NYSCF – Robertson Stem Cell Investigator Sergiu Pasca, MD, of Stanford University has dedicated himself to understanding the brain: how it develops, how it works, and what happens when these processes go awry in psychiatric diseases. Because of his outstanding work, he has recently been awarded the 2021 Joseph Altman Award in Developmental Neuroscience and the 2021 Judson Daland Prize for Outstanding Achievement in Patient-oriented Clinical Research. 
The Joseph Altman Award in Developmental Neuroscience, named for the scientist who discovered how neurons generate in the adult brain, recognizes researchers whose work makes a transformational impact on the field.
"I am delighted and honored to receive the 2021 Altman Award in Developmental Neuroscience," said Dr. Pasca in a statement. "I am humbled to be selected by the committee and thrilled to join such an incredible group of previous awardees. I am thankful for my talented group of students and supportive mentors and colleagues at Stanford."
The Judson Daland Prize for Outstanding Achievement in Patient-Oriented Clinical Research is named for Dr. Judson Daland, a prominent Philadelphia physician and researcher. The prize recognizes outstanding achievement in clinical investigation, particularly patient-oriented research. It is awarded by the American Philosophical Society – the oldest learned society in the United States founded in 1743 by Benjamin Franklin for the purpose of "promoting useful knowledge." This is the first time the award has been given for work related to psychiatry.
"My laboratory seeks to understand the rules that govern the molecular and cellular steps underlying the assembly of the human brain and the molecular mechanisms that lead to disease," Dr. Pasca explained. "Towards this, we are developing bottom-up approaches to create and assemble, from multi-cellular components, human neural circuits."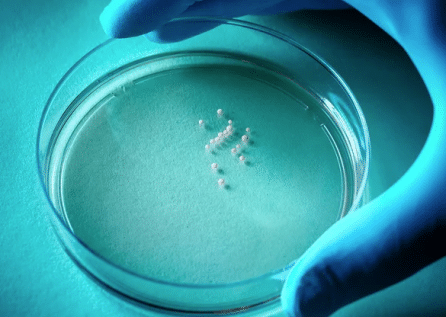 In his latest study, published in Cell, Dr. Pasca's team mapped how the brain's cerebral cortex (the control and information processing center of the brain) develops in the first 24 weeks of gestation, defining how genes are regulated at the single-cell level during development and dysregulated in autism spectrum disorder.
"This is such a thrilling time for human neurobiology, and I am excited to continue to contribute towards building a new biological understanding of neuropsychiatric disease," noted Dr. Pasca.