Showing Up for Patients: Highlights of the 2022 NYSCF Gala & Science Fair
News
"I believe in the power of stem cell science to change the lives of patients and their families," remarked NYSCF Interim CEO Derrick Rossi, PhD, as he opened this year's NYSCF Gala & Science Fair, held in-person at Hearst Tower. "NYSCF occupies a unique niche in the global research and biomedical ecosystem as an independent research institute that works to advance the entire stem cell field."
The theme of this year's gala was 'Show Up for Patients', and scientists and supporters convened to share stories of their loved ones affected by disease. At the gala, NYSCF was happy to be able to share promising updates in stem cell research that could one day make these devastating ailments a thing of the past. 
Patients Lead the Way
"Patients are central to scientific research," said Dr. Rossi. "We could not do what we do without their partnership and dedication to finding better options for themselves and others."
Honoring Three Stem Cell Heroes
The gala also honored three Stem Cell Heroes for their long standing partnership with NYSCF, and tremendous contributions to patients through science, medicine, and media: Sanjay Gupta, MD, Siddhartha Mukherjee, MD, DPhil, and Irving Weissman, MD.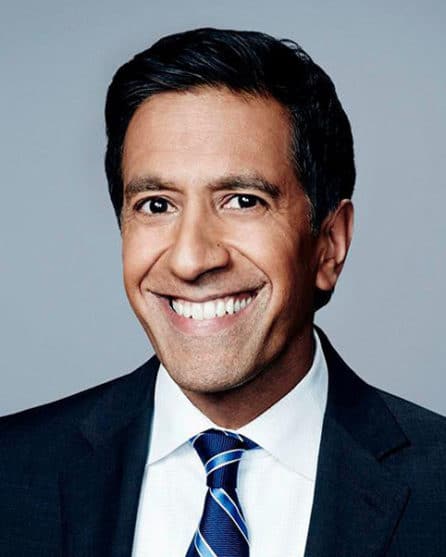 "I've always been fascinated by the idea that deep within our bodies lie some of the most important biological tools to best heal us. It's as if some of the answers to what ails us have always been there, if we just look hard enough and deep enough," said Sanjay Gupta, MD, Chief Medical correspondent, CNN And it is that hard work that the New York Stem Cell Foundation does so well: conducting research, creating laboratories, convening leaders, and most of all focusing on patients. I'm thrilled to be one of the people who gets to chronicle that story."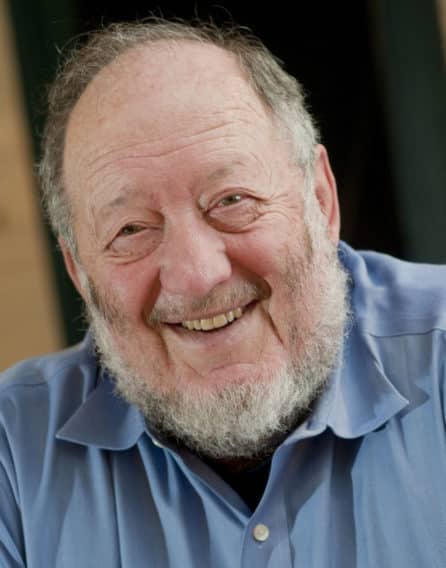 "The very first patient that we were about to treat had metastasis. Her bones were littered with holes, and it didn't seem even likely that it could work. But when we purified blood forming stem cells, we depleted the breast cancer cells 245,000 fold," noted Irv Weismann, MD, Director of the Stanford Institute for Stem Biology and Regenerative Medicine. "Sixteen years later, she's alive without disease. This is one of the most important accolades I've ever had, because the New York Stem Cell Foundation has shown what energy and drive and insight can lead to." 
"I've started a formal collaboration with NYSCF's Laura Andres-Martin, whose team quickly built one of the largest banks in the world of ovarian cancer cells grown in organoid form," Siddhartha Mukherjee, MD, DPhil, Professor of Medicine at Columbia University. "And the idea is to understand how these cells keep growing. All of this work that we've been doing in the past decade translates into medicines." 
Remembering Susan L. Solomon
The Gala also paid tribute to NYSCF founding CEO Susan L. Solomon, JD, who passed away last month after a long battle with ovarian cancer. Community members shared memories of Susan and tributes to her legacy as a transformative figure in biomedical research.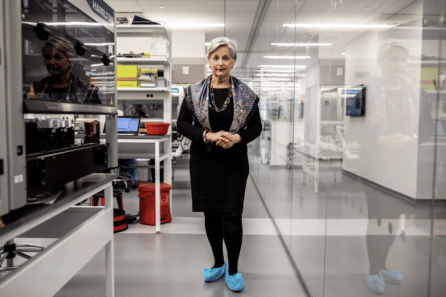 "Susan had a vision that was just extraordinary and exceeded my expectations. But one thing that is clear, it did not exceed hers," noted NYSCF Leadership Council Member Carol Roaman.
"I was standing in line at the airport, and she was waving a handkerchief or something at me, and I turned around and I said, 'Who is this person?'" recalled Dr. Mukherjee. "And she basically cornered me in the airport as only Susan could do, and said, 'I want you to come next week to our new labs. But that was Susan for you. She would find every opportunity to move this cause forward."
"Her dedication not only to translation, but also to mentoring these really amazing scientists," said NYSCF – Robertson Stem Cell Investigator Alumnus Paul Tesar, DPhil. "I can't think of a single other person in the world who has that kind of impact."
Join the Fight For Cures
"NYSCF's mission is to accelerate cures for the major disease of our time through stem cell research," Dr. Rossi said to close the evening. "It is within our power to do so within our lifetimes. We, and certainly future generations, might be able to look at diseases such as multiple sclerosis, diabetes, cancer, and other chronic and degenerative conditions in the way that we view smallpox: as a disease of the past."
As Susan always said, curing disease is a team sport. To join our team and help accelerate the fight for cures, please visit https://nyscf.org/donate/ways-to-give/ 
Watch the full program: