To access the conference platform, please reference the e-mail sent to you from events@NYSCF.org (be sure to check spam/junk folders). If you experience any difficulties, please e-mail events@NYSCF.org or call 212-365-7452.
Register Speakers Agenda Topics Sponsorship Pricing FAQ
The NYSCF Conference is the leading scientific meeting on translational stem cell research. It annually convenes over 500 participants from academia, industry, government, non-profits, and patient groups. Speakers include world-renowned, multi-disciplinary scientists, who will present their latest findings about the transformative impact of stem cell research on numerous diseases with a high unmet need.
Sign up here to receive email updates and follow us on social media for the latest in conference news.
Confirmed Speakers, Panelists, and Chairs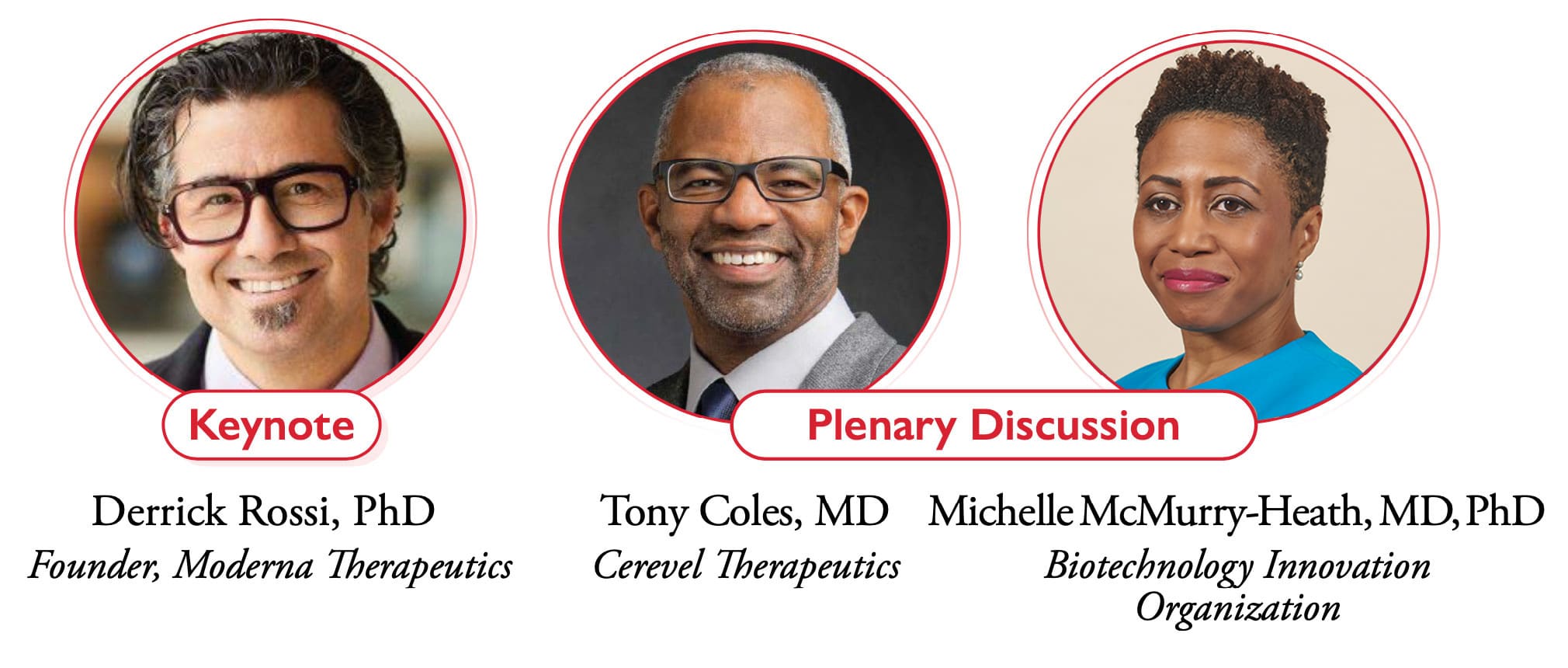 Domenico Accili, MD — Columbia University Medical Center
Laura Andres-Martin, PhD — The NYSCF Research Institute
Paola Arlotta, PhD

– Harvard University



Shuibing Chen, PhD – Weill Cornell Medicine
Alice Chen-Plotkin, MD – University of Pennsylvania
Jose Conejo-Garcia, MD, PhD

– Moffitt Cancer Center

Tobias Deuse, MD — University of California, San Francisco
Jennifer Elisseeff, PhD – Johns Hopkins University
Valentina Fossati, PhD

– The NYSCF Research Institute

Valentina Greco, PhD

– Yale University 

Ya-Chieh Hsu, PhD

– Harvard University 

Shane Liddelow, PhD

– NYU Langone Health

Alysson Muotri, PhD

– University of California, San Diego

Shahin Rafii, MD

– Weill Cornell Medicine

Carolyn Rodriguez, MD, PhD — Stanford University
Lee Rubin, PhD

– Harvard Stem Cell Institute 

Krishanu Saha, PhD

– University of Wisconsin-Madison

Sohrab Shah, PhD – Memorial Sloan Kettering Cancer Center

Padmanee Sharma, MD, PhD — MD Anderson Cancer Center
Jean Shin, PhD — National Institutes of Health
Susan L. Solomon, JD – The NYSCF Research Institute
Viviane Tabar, MD

– Memorial Sloan Kettering Cancer Center

Takanori Takebe, MD, PhD

– Cincinnati Children's Hospital Medical Center

Craig B. Thompson, MD

– Memorial Sloan Kettering Cancer Center

Matthias von Herrath, MD

– La Jolla Institute for Immunology; NovoNordisk 

Celia Witten, MD, PhD

– Food and Drug Administration

Rachel Yehuda, PhD – Icahn School of Medicine at Mount Sinai
Topic Areas
| A | B | C |
| --- | --- | --- |
| iPSC disease models | Organoids | Novel technologies |
| Immunology | Genomics | Diabetes |
| Cancer | Neurological diseases | Rejuvenation |
| Regenerative medicine | Diversity and equity in STEM | Emerging therapies |
Pricing
| Attendee category | Early until 09/15/2021 | Regular from 09/16/2021 |
| --- | --- | --- |
| Commercial / Industry | $625 | $675 |
| *Healthcare Professional (non-academic) | $325 | $375 |
| *Non-Profit / Government / Academic | $275 | $325 |
| *Residents / Postdocs / Fellows | $150 | $175 |
| *Students | $55 | $75 |
*Proof of affiliation required.
FAQ
What is included in the cost of my registration?
Your conference registration includes access to the virtual conference platform, all sessions, and on-demand access of talks and conference content until December 31, 2021.
Can I pay to attend only one day or part of the conference?
Full conference registration is required to attend any panels or sessions.
Can I share a registration with a colleague?
Registration links are unique to each user and cannot have multiple logins.
How can I obtain an invoice/receipt for registration?
A confirmation e-mail is sent via e-mail at the time of registration. Should you need additional assistance, please e-mail events@nyscf.org or call 212-365-7425.
Can I substitute/transfer my conference registration?
Yes, you can transfer your registration up until 1 week prior to the conference. Registrations cannot be transferred after October 12, 2021.
What is the conference cancellation policy?
Registrations are refundable, less a $75 administrative charge. All refunds must be received by written request to events@nyscf.org by September 20, 2021. No-shows are not eligible for refund.
Can I submit an abstract for the poster session or a short talk?
Yes, abstracts must be submitted by September 15, 2021 at 5:00 PM Eastern Time for consideration as a poster or short talk.
How will posters be presented?
Poster presenters will upload a PDF of their poster into the conference platform. During the poster session, live video and text chats will be available to discuss your research.
Additional questions not covered in this FAQ?
This conference is subject to cancellation. In the event of a cancellation, NYSCF will refund registration fees but will not be responsible for any other costs incurred directly by participants.