6/6 UPDATE
The team successfully reached the summit yesterday and returned to base camp V. Congratulations to our mountaineers on their perseverance and accomplishment!
Follow /nyscfclimbforcures on Instagram for updates.
6/5 UPDATE
After enduring 5 consecutive days of storms, the climbers will be attempting to summit this afternoon, undertaking an arduous 15 hour climb to the tallest peak in North America.
Five patient advocates are climbing Denali to raise awareness and funding for stem cell research
In Memoriam, Susan L Solomon
A decades-long patient advocate for her son with type 1 diabetes, Susan L. Solomon was frustrated with the glacial pace of research and established a philanthropy-funded nonprofit, The New York Stem Cell Foundation Research Institute (NYSCF), in 2005 to accelerate cures for the major diseases of our time through pioneering stem cell research.
When Susan was diagnosed with ovarian cancer in 2017, her personal journey as a patient further bolstered her unwavering commitment to NYSCF's vital role in transforming the biomedical landscape through our scientific innovation and global community. As a tireless and fearless champion for stem cell research, she led NYSCF until her passing in September 2022.
Our climbers dedicate their effort to Susan, and to patients and patient advocates everywhere who believe in a healthier future for all of us.
Mark McCauley
Managing Director, Nomura

"Susan was a personal hero of mine. Denali is the most difficult of the seven continental peaks, and summiting it is my way of honoring her legacy and contributing to NYSCF."
Mark is a Managing Director at Nomura within the Corporate and Asset Finance team, a principal lending group focused on private corporate credit opportunities. He is also the current chairman of NYSCF's Junior Leadership Council. Mark is a passionate advocate of stem cell research, and is excited to combine his love of mountaineering with raising awareness and support to help accelerate cures for devastating diseases. Some of Mark's previous climbs include North Ridge of Mt Baker, Mt Orizabo, Mt Iztaccihuatl, and Mt Rainer.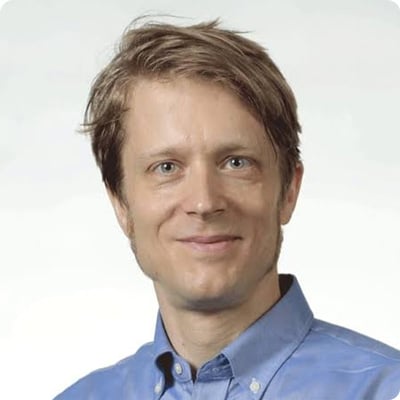 Dieter Egli, PhD
Associate Professor, Columbia University
NYSCF–Robertson Investigator Alumnus
NYSCF–Druckenmiller Fellow Alumnus

"In addition to transforming the landscape of biomedical research, Susan, Julian, and John each played a formative role in my life and career. I dedicate this climb to an important cause."
Dieter is passionate about finding cures for patients using stem cells. He will be climbing in memory of three champions of stem cell research who made a major difference in advancing cures and who sadly passed away in 2022: Susan Solomon, Julian Robertson, and John Eastman. Dieter's previous climbs, include the North Ridge of Mt Baker, Mt Rainier, Pico de Orizaba with Mark and James, the Haute Route from Chamonix to Zermatt, and the Matterhorn.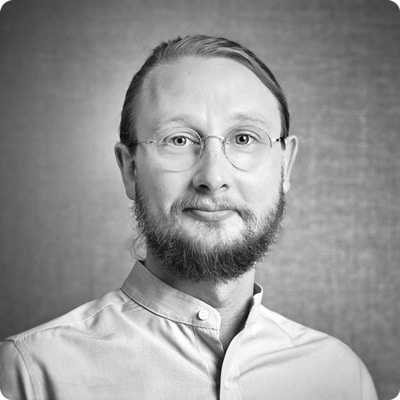 James Teague
Strategy Consultant, Deloitte
"I'm ecstatic to embark on this latest climbing challenge with an extraordinary team for a remarkable cause. Discovering NYSCF a decade ago sparked an ongoing interest in the ability of stem cells to accelerate cures to some of our most significant health issues of our time. I'm continuously astounded by the progress and breakthroughs they've achieved, and it's an honor to be able to support such an important organization."
At Deloitte, James focuses on how businesses can transform through the use of Artificial Intelligence and Data Analytics. He is passionate about bringing awareness to NYSCF's cutting-edge research through the use of stem-cells. James is an avid mountaineer having climbed multiple 14'ers and done multiple ice climbs in his home state of Colorado. He has also reached the summit of Mt. Rainier, the North Ridge of Mt Baker, Mt Hood, Ixtacchuatl, and Pico de Orizaba with his climbing partners Mark and Dieter.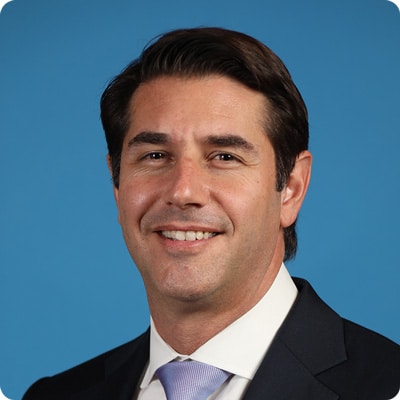 Blake Yaralian
Infrastructure and Energy Financing Team, Deutsche Bank
"I'm excited to be able to join a group of accomplished professionals that have dedicated so much to the NYSCF organization. Summiting Denali is a dream for so many alpine climbers and to have the opportunity to do it while raising awareness for a great cause is an experience I'm honored to be a part of."
Blake's work focuses on investing in core infrastructure projects; and energy transition and sustainable opportunities. Blake has been an avid alpine climber for 10 years and is excited to have the opportunity to join the NYSCF climbing team. Most of Blake's climbing experiences are based in the glaciated peaks of the Cascade Mountains, with multiple successful summits of Mt. Rainier, Mt. Baker and Mt. Shuksan.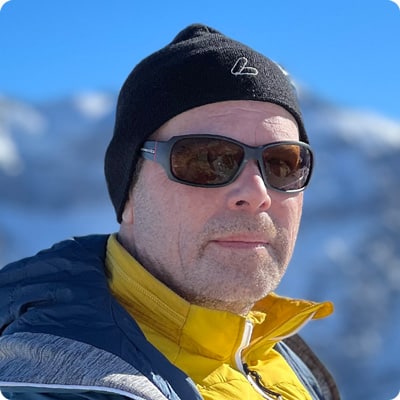 Knud Nairz, PhD
Knud has a PhD from the University of Vienna in molecular biology and genetics and an MBA from University of St. Gallen. Now he is devoted to developing an AI-based approach to generate so-called structured reports in radiology to aid radiologists and to promote patient safety. Growing up in Innsbruck, Austria, Knud has been an avid alpinist since an early age, especially focused on ski-touring. He also teaches ski-touring and guides tours for the Swiss Alpine Club in Zürich, where he lives now and where he got to know Dieter. Knud's highest mountains so far have been Mt. Blanc in France and Mt. Margherita in the Rwenzoris in Uganda. Knud is excited to bring his love for science and the advancement of medicine to the top of North America.
About NYSCF 
For 18 years, since its inception, NYSCF has catalyzed the biomedical research field by conducting groundbreaking research, supporting brilliant early-career scientists, and furthering science education and equity through its variety of programs. When Susan tragically passed away from cancer last September, she left an extraordinary legacy, and NYSCF will continue to pursue her founding vision of high risk, high reward research enabled by philanthropic support.
Track the Climb!