Stem Cell Genome Engineering
We use gene editing to correct or create mutations in cells, helping us develop disease models and understand disease mechanisms.
We have adapted CRISPR/Cas9 procedures for automated use on the NYSCF Global Stem Cell Array®, allowing this technology to be used at a large scale.
Our platforms allow us to complete genetic modifications on multiple lines simultaneously.
Watch a presentation by NYSCF – Robertson Investigator, Feng Zhang, PhD, who helped pioneer the revolutionary CRISPR gene editing tool.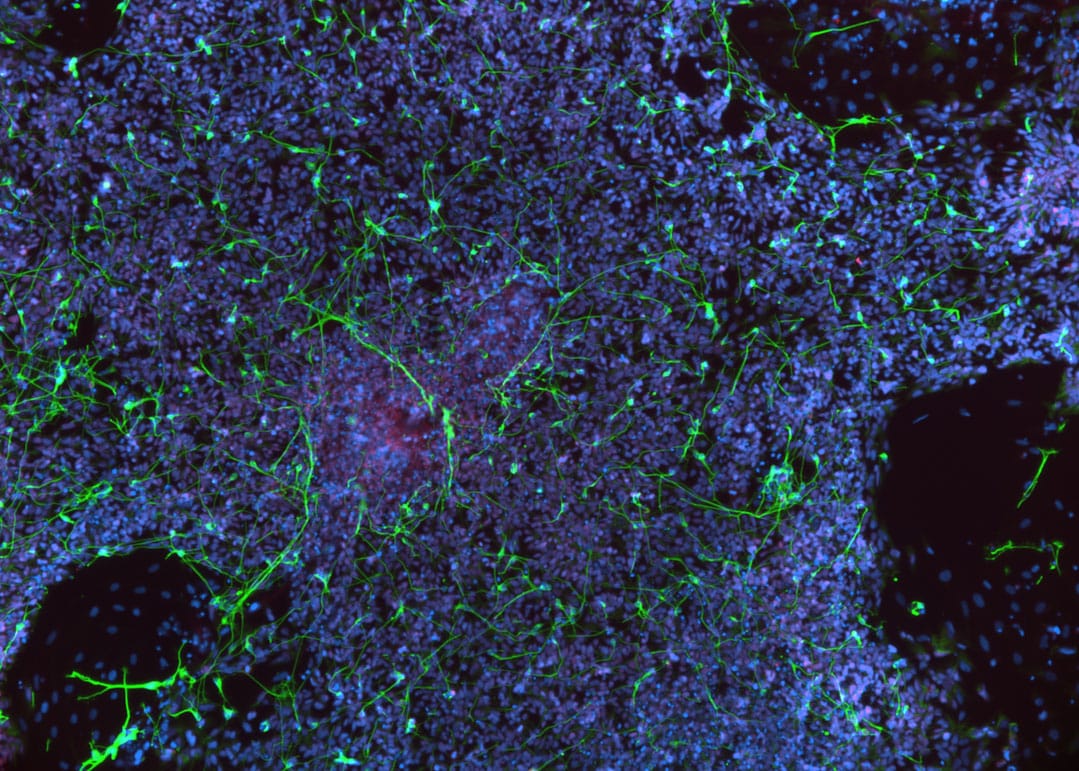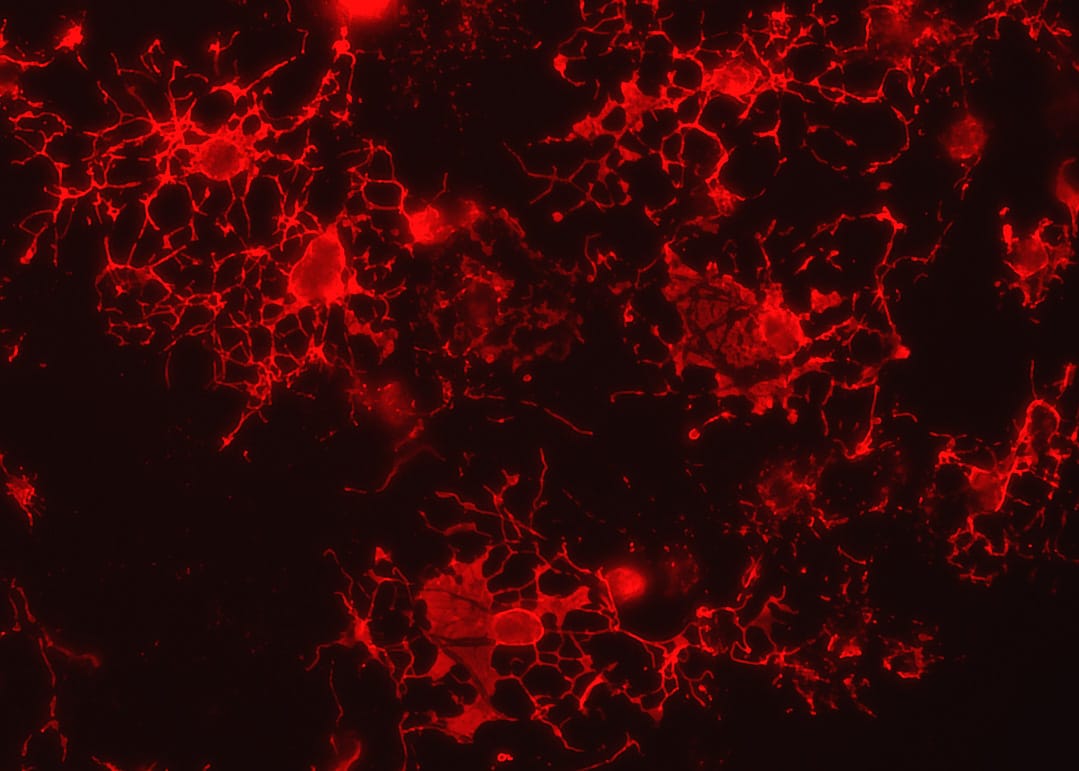 Stem Cell Differentiation
Our advanced robotic platforms can assist in stem cell differentiation, allowing researchers to produce a wide range of cell types.
This induced pluripotent stem cell differentiation protocol can create scalable and reproducible panels of differentiated cell types (e.g. microglia, oligodendrocytes, beta cells) via automation and manual processes.
Drug Discovery & Disease Modeling
We create validated iPSC lines for multiple disease states and controls. These models allow researchers to compare disease phenotypes to control cells and elucidate the mechanisms behind disease.
We develop 2-dimensional and 3-dimensional cell culture platforms that can be used for complex, multi-cell type cultures as well as in-vitro organ systems.
Our systems also allow medium-throughput compound testing to aid in the drug discovery process. These systems can test discrete compound collections on multiple disease cell lines and controls as well as assist in live cell and end point assay readouts.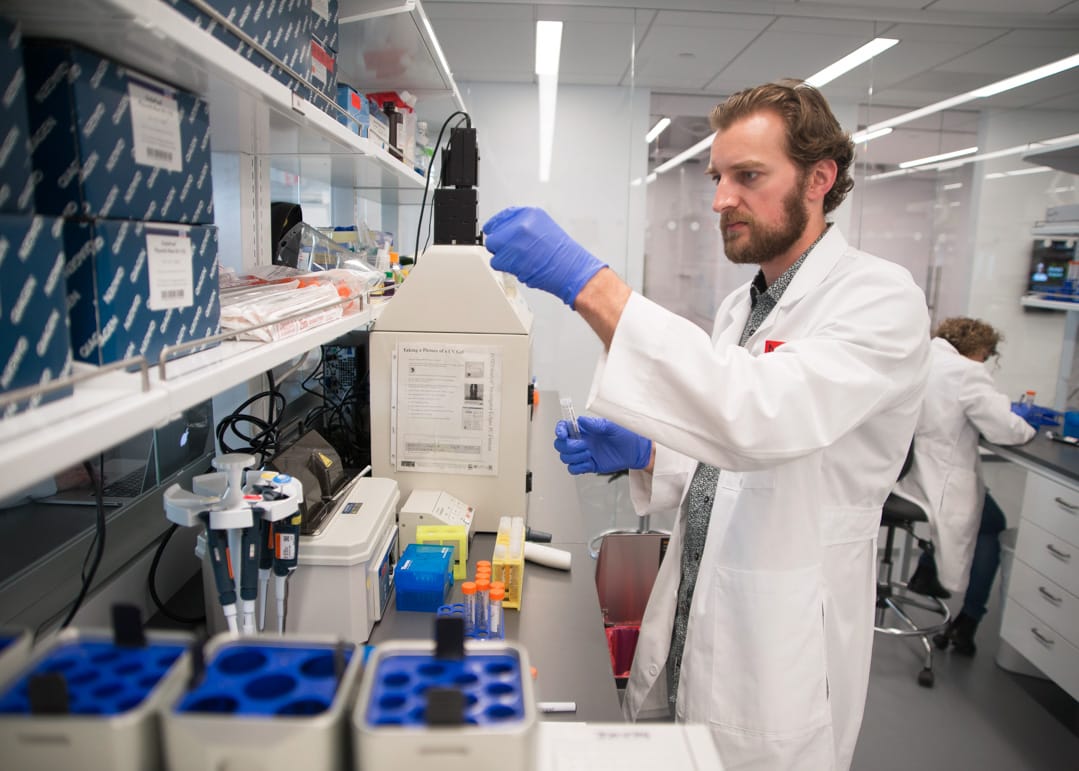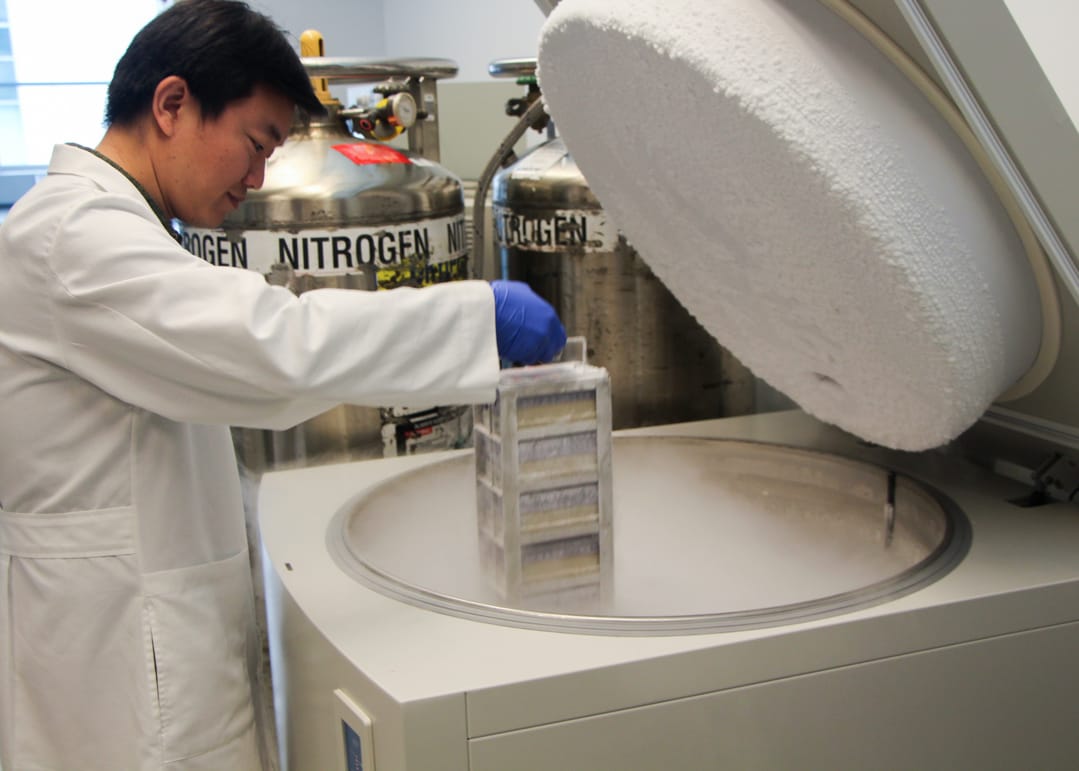 Repository / Stem Cell Search
The NYSCF Research Institute makes stem cell lines available through its Stem Cell Repository. If you produce stem cell lines and believe that greater transparency and accessibility are critical to accelerating translational stem cell research, contact us to get started.
Our repository search function is currently being updated.  If you would like to be notified when it's ready, please subscribe to our newsletter.
Learn More
Clinical Research
Kindly note that NYSCF does not offer clinical trials, stem cell therapy, or medical advice. We are not currently accepting embryo donations.
Learn More