NYSCF uses its state-of-the-art stem cell technologies such as the NYSCF Global Stem Cell Array® and Discovery Platform to accelerate stem cell research and drug discovery for a number of neurological diseases, including Parkinson's Disease, Alzheimer's, PTSD, as well as MS, diabetes, cancer, and Rare Diseases. We are, however, constantly expanding the therapeutic areas to which our platform and capabilities best lend themselves. Our recent publications in high impact journals showcase some of these capabilities.
NYSCF is keen to offer our expertise and capabilities towards building projects with both the non-profit and for profit sectors.Learn more about how NYSCF is contributing to stem cell research below.
For more information about partnering and alliance opportunities, please contact partnering@nyscf.org.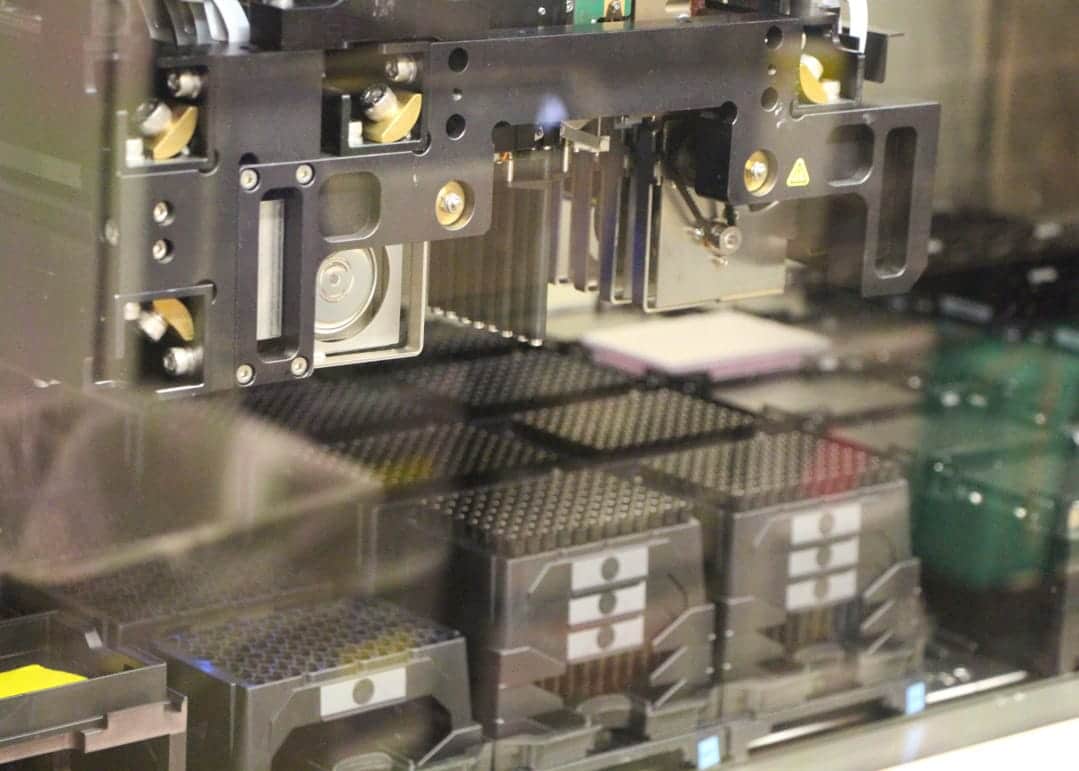 Large-scale Stem Cell Production
At NYSCF, we use our automated cell culture platforms to create reproducible induced pluripotent stem cell (iPSC) lines via highly standardized processes that can be deployed at population scale. We have developed this world-leading technology to minimize technical noise and maximize biological signal.

This includes rigorous quality control, and a Certificate of Analysis is issued with each line.
Automated Genome Engineering
We use gene editing to correct or introduce mutations in cells, to develop robust disease models and understand disease mechanisms.
We have adapted CRISPR/Cas9 procedures for automated use on the NYSCF Global Stem Cell Array®, allowing this technology to be used at a large scale.
Our platforms allow us to complete genetic modifications of multiple lines simultaneously.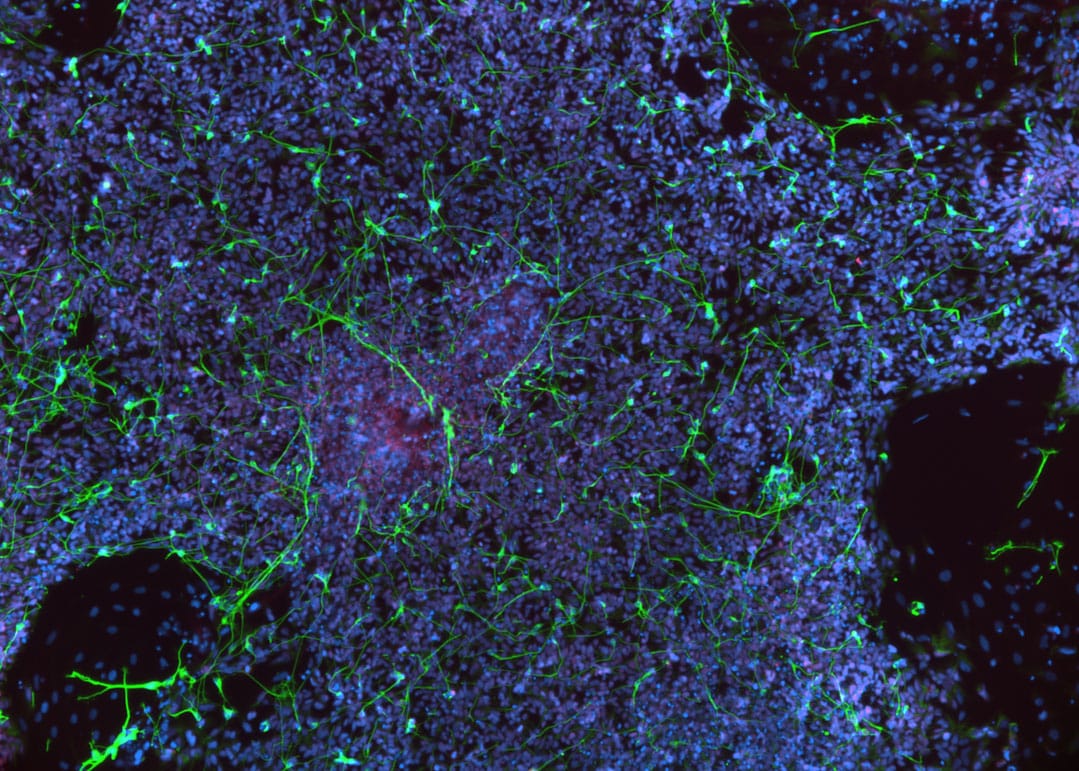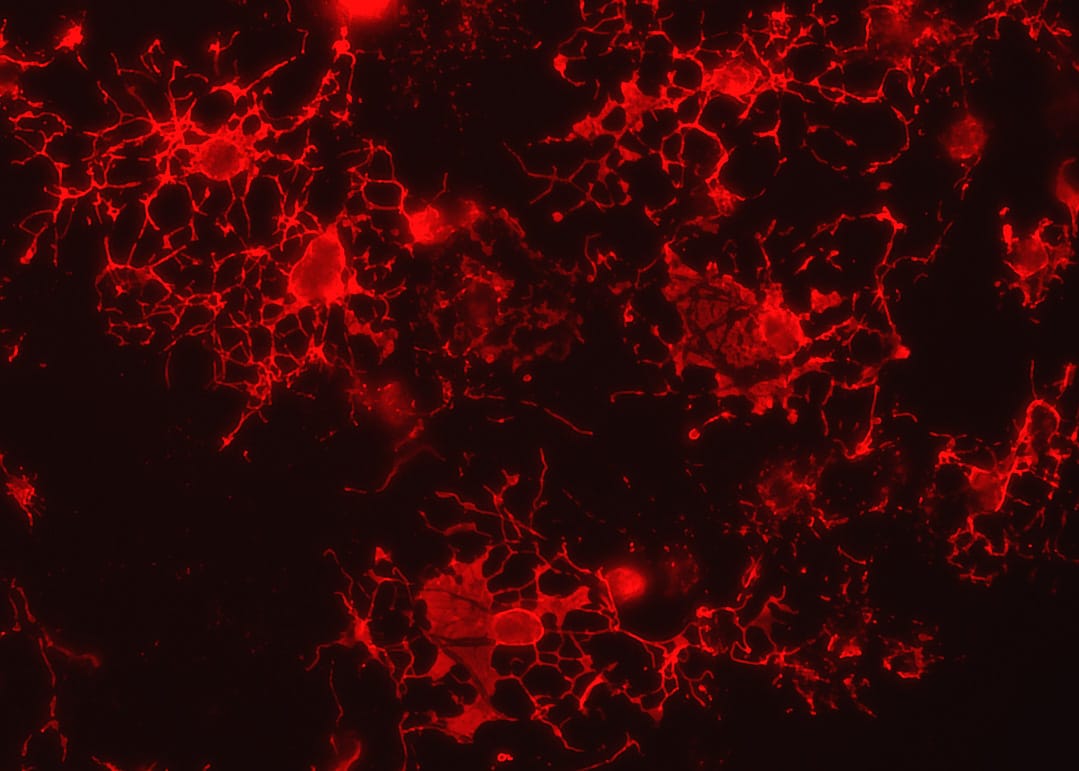 Automated Differentiation
Our advanced robotic platforms can perform differentiation of pluripotent stem cells into a wide range of disease-relevant cell types.
We can create scalable and reproducible panels of differentiated cell types (e.g. microglia, oligodendrocytes, beta cells) via automation and manual processes.

In addition to individual cell types, we develop 2-dimensional and 3-dimensional co-culture systems that can be used for studying mixed cell cultures as well as organoid models. Several of these protocols are either automated or approaching automation.
Drug Discovery & Disease Modeling
We have extended our automation capabilities to enable large-scale drug screening and high-content phenotyping.

Our systems allow medium- to high-throughput testing of diverse therapeutic modalities, including small molecule libraries, oligonucleotides, etc.

We are able to test discrete libraries on large numbers of patient cell lines and controls, as well as assist in live cell and diverse phenotypic assay readouts.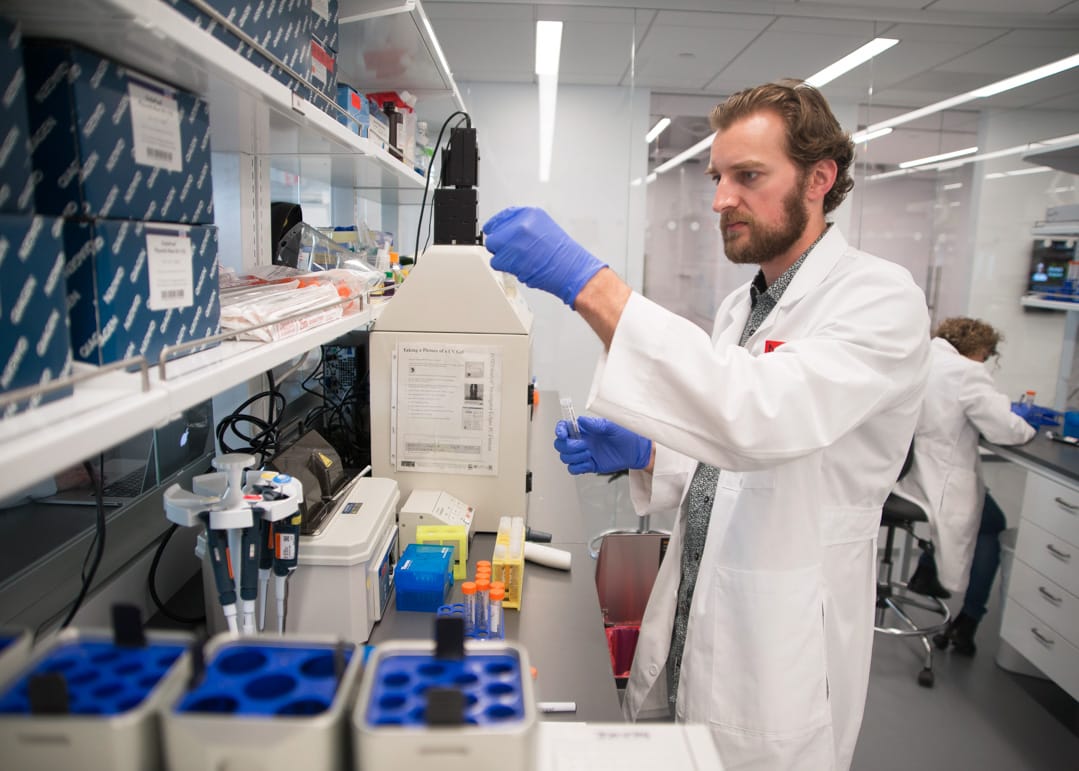 Clinical Research
Kindly note that NYSCF does not offer clinical trials, stem cell therapy, or medical advice. We are not currently accepting embryo donations.
Learn More