2023 NYSCF Gala & Science Fair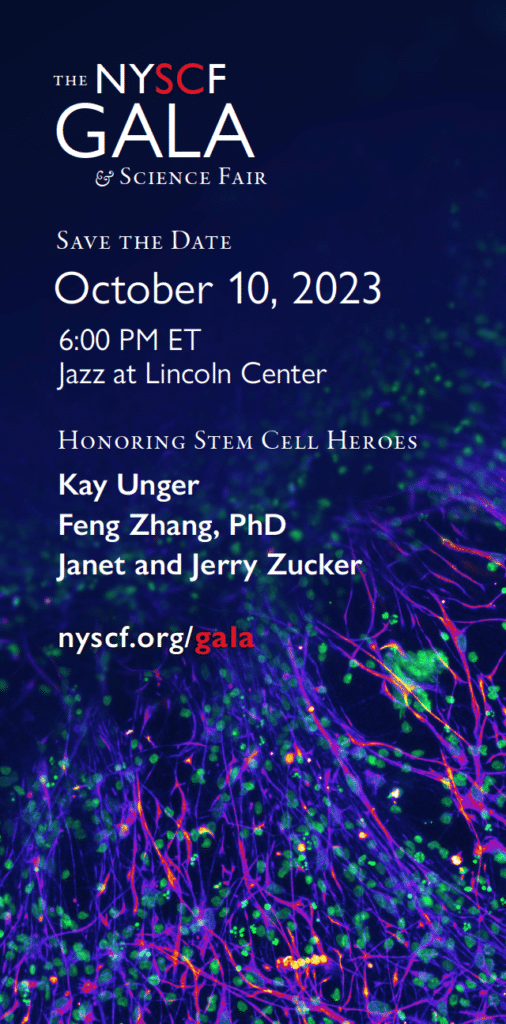 ---
Please Save the Date for The NYSCF Gala & Science Fair on October 10, 2023 at 6:00 PM ET.
Add to iCal / Outlook  Add to Google Cal
Join us in celebrating Stem Cell Heroes who are transforming the lives of patients through their extraordinary contributions to science, medicine, and patient advocacy.
Your generous Gala support will directly advance our research toward the clinic for the major diseases of our time, including Alzheimer's, Parkinson's, multiple sclerosis, rare diseases, autism, PTSD, macular degeneration, diabetes, cancer, and more.
For more information, please contact our Gala Office at gala@nyscf.org or 212-365-7431
---