Ever wonder what stem cells are and what they mean for the future of medicine?
Join The New York Stem Cell Foundation (NYSCF) Junior Leadership Council for a reception and panel discussion on the power of stem cell research and its impact for our loved ones struggling with disease. Hear from NYSCF researchers who are pioneering cutting-edge discoveries and technologies that will lead to a brighter future, so we can live happy, healthy lives.
Reception   •   Learn about Stem Cells   •   Enjoy Lite Bites
Speak with NYSCF Scientists   •   Tour the NYSCF Research Institute
6:30 PM – Reception & lab tours
7:00 PM – Stem Cells & The Future of Precision Medicine
8:00 PM – Reception & lab tours continued
Register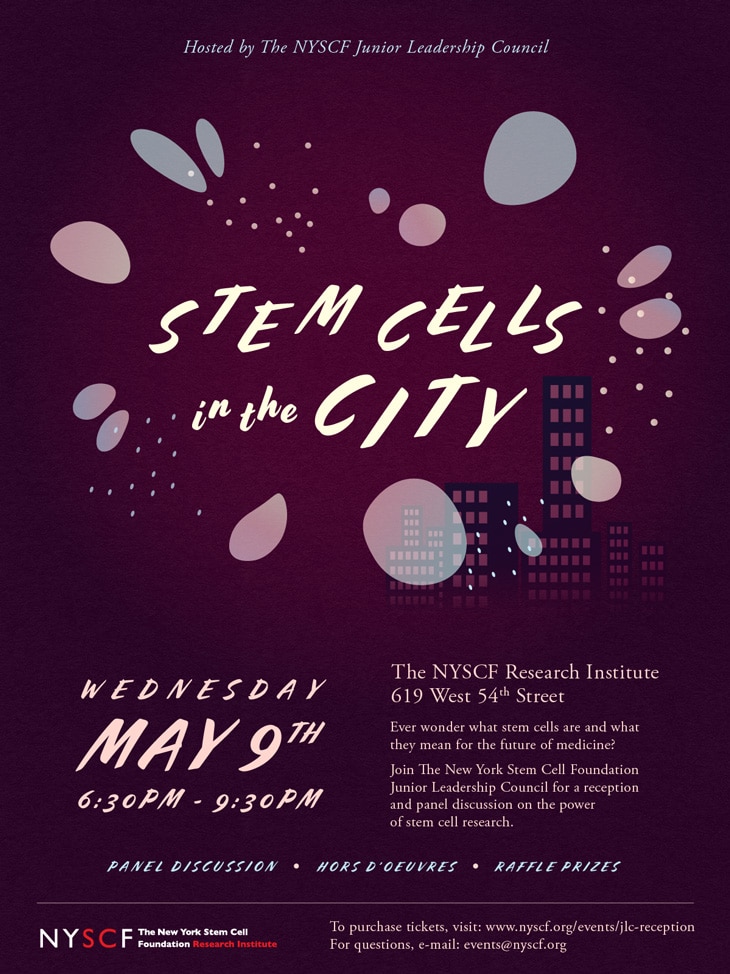 For more information, please contact Ali Kean at 212-365-7425 or events@nyscf.org.