Conversation with Experts: How Can Brain Inflammation Lead to Neurodegeneration?
Why do neurons die in the brains of patients with diseases like multiple sclerosis, Alzheimer's, and Parkinson's? Mounting evidence has implicated inflammation in the brain as a source of toxicity to neurons. A study just published in Neuron by NYSCF's Valentina Fossati, PhD, in collaboration with NYU's Shane Liddelow, PhD, showed for the first time in human cells that inflammation can lead to neurodegeneration. This work opens the door for a whole new way to understand and treat these diseases.
Watch Dr. Fossati, Dr. Liddelow, and leading neuroimmunologist Peter Calabresi, MD, of Johns Hopkins University in an interactive discussion on this exciting new avenue for neurodegenerative disease research. The conversation was moderated by NYSCF's Raeka Aiyar, PhD.
Moderator & Panelists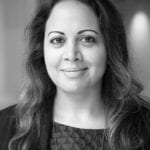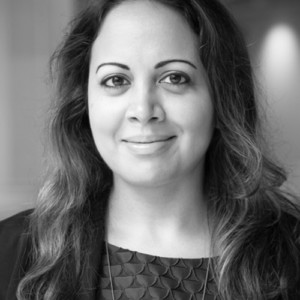 Raeka Aiyar, PhD (Moderator)
Associate Vice President, Scientific Outreach
The NYSCF Research Institute
Dr. Aiyar is an experienced geneticist turned science communicator. Trained in biology and bioinformatics at the University of Waterloo, she received her PhD at the European Molecular Biology Laboratory in Germany, where she used genomics approaches to define new therapeutic intervention points for mitochondrial diseases. Since then, Dr. Aiyar has dedicated her career to science communication, engaging a variety of audiences through writing, training, and outreach. As Director of Communications and Development at the Stanford Genome Technology Center, she led the Center's scientific communications, including scientific strategy, program management, and collaboration building. In her current role, she oversees NYSCF's scientific communication initiatives, develops content for diverse audiences, and leads our outreach to the research community.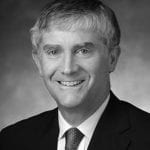 Peter Calabresi, MD
Director, Division of Neuroimmunology
Professor of Neurology
Johns Hopkins University
Dr. Calabresi serves as the Director of the Multiple Sclerosis Center at Johns Hopkins, focusing on the diagnosis and management of MS. He is the principal investigator on several clinical trials and oversees research projects seeking to create new anti-inflammatory and neuroprotective therapies for MS. Dr. Calabresi received his undergraduate degree from Yale University and his medical degree from Brown University. He then completed an internship and residency training in internal medicine at Strong Memorial Hospital. He went on to complete a fellowship in neuroimmunology at the National Institutes of Health.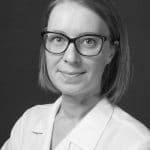 Valentina Fossati, PhD
Senior Research Investigator
The NYSCF Research Institute
Dr. Fossati leads NYSCF's multiple sclerosis (MS) program and is a NYSCF–Druckenmiller Postdoctoral Fellow Alumna. She obtained her PhD in Biotechnology from the University of Bologna, and during her postdoctoral work at Mount Sinai School of Medicine, she studied immune system development. After being diagnosed with MS in 2009, Dr. Fossati shifted her research to better understanding this disease. Bringing stem cell expertise to MS research, she uses methods she has developed to convert patient stem cells into all major brain cell types, with the ultimate aim of enabling drug discovery and cell replacement therapies.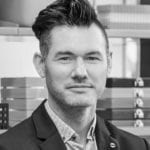 Shane Liddelow, PhD
Assistant Professor, Department of Neuroscience and Physiology
Assistant Professor, Department of Ophthalmology
New York University Langone Medical Center
Dr. Liddelow is an assistant professor in the Neuroscience Institute and Department of Neuroscience and Physiology at the New York University Langone Medical Center. His research is focused on understanding the interactions between glial cells and neuron degeneration and dysfunction, and what molecules modulate these interactions. Dr. Liddelow earned his Bachelors of Science (Hons) and Biomedical Science from the University of Melbourne, Australia, majoring in Neuroscience and Anatomy & Cell Biology and his PhD in Pharmacology (also at the University of Melbourne, Australia). In his postdoctoral work at Stanford University, he discovered a close association between astrocytes (the major cell type in the brain), microglia (the resident immune cells of the brain), and abnormal neuron function. He is continuing to investigate the role that reactive astrocytes play in the initiation and progression of neurodegenerative disease.
---
We are grateful to our partners for their support of our education and outreach programs.