COVID-19 Update: Boosters, Vaccines for Children, and the Future
As the delta variant continues to spread rapidly and vaccine boosters begin, many obstacles remain before us in the COVID-19 pandemic. Join expert immunologist and NYSCF — Robertson Stem Cell Investigator Alumnus Deepta Bhattacharya, PhD (University of Arizona), and NYSCF CEO & Founder Susan L. Solomon, JD, for a fireside conversation about virus variants, vaccine boosters, and immunity. They discuss the latest on how the vaccines protect us from the delta variant, the potential emergence of other variants of concern, vaccines for children, the value of vaccine booster shots, and what our best protective strategies are going forward.
Speakers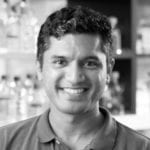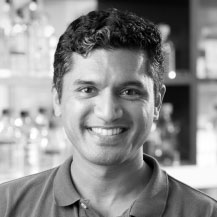 Deepta Bhattacharya, PhD
NYSCF – Robertson Stem Cell Investigator Alumnus
Associate Professor of Immunobiology, University of Arizona
Deepta Bhattacharya is an expert in immunology whose lab studies stem cells and antibody responses to infections and vaccines. He received his PhD from the University of California, Berkeley, studying a type of immune cells known as B cells. For his postdoctoral fellowship, he trained at Stanford University, studying the cell biology of hematopoietic stem cells and the cells they give rise to. In 2008, he began his own lab at Washington University in St. Louis, first as an Assistant Professor and then as a tenured Associate Professor. Dr. Bhattacharya returned in 2017 to his birthplace of Tucson to join the Department of Immunobiology at the University of Arizona. His team has begun using a test that can detect antibodies against the COVID-19 virus in previously infected people, which can be harnessed to develop treatments and vaccines.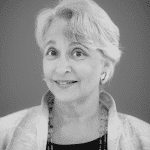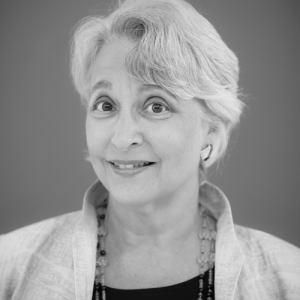 Susan L. Solomon, JD
CEO & Founder
The NYSCF Research Institute
Susan L. Solomon is Founder and Chief Executive Officer of The New York Stem Cell Foundation Research Institute. A veteran healthcare advocate, Susan has received numerous awards for her work with NYSCF, including the New York State Women of Excellence Award, the Triumph Award from the Brooke Ellison Foundation, and recognition as a Living Landmark from the New York Landmarks Conservancy. Susan has decades of leadership experience in starting and building effective and focused organizations. She started her career as an attorney at Debevoise & Plimpton, then held executive positions at MacAndrews & Forbes and APAX (formerly MMG Patricof and Co.) She was the founder and President of Sony Worldwide Networks, the Chairman and CEO of Lancit Media Productions, and served as the founding CEO of Sothebys.com, prior to starting her own strategic management consulting firm Solomon Partners LLC in 2000.
---
We are grateful to the Stavros Niarchos Foundation for their support of our education and outreach programs.