COVID-19 Vaccines & Ending the Pandemic
There is finally a light at the end of the COVID-19 pandemic tunnel, thanks to a historic vaccine development effort. What will it take to bring us out of this pandemic, and how can we do it as rapidly and smoothly as possible? Hear from viral immunologist, physician-researcher, and Pulitzer Prize winner Siddhartha Mukherjee, MD, DPhil, epidemiologist, global health expert, and MacArthur Fellow Wafaa El-Sadr, MD, MPH, MPA,  NY Governor Cuomo's COVID-19 Response Task Force member Gareth Rhodes, JD, and NYSCF CEO and Founder Susan L. Solomon, JD about the successes and challenges in vaccine distribution, and how we can chart a path back to 'normalcy.'
Read the event summary here.
Panelists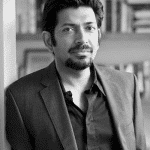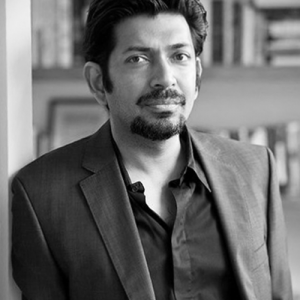 Siddhartha Mukherjee, MD, DPhil
NYSCF Women's Reproductive Cancers Initiative Scientific Advisory Board Member
Assistant Professor of Medicine at Columbia University
New York Governor's Blue-Ribbon Commission
2011 Pulitzer Prize (general non-fiction) Winner
Co-Founder and Clinical Advisor, CURAPatient and Othena
Hematologist and oncologist Siddhartha Mukherjee was born in New Delhi, India. He holds a BS in biology from Stanford University, a DPhil in immunology from Oxford University (where he was a Rhodes Scholar), and an MD from Harvard Medical School. He completed his internal medicine residency and an oncology fellowship at Massachusetts General Hospital. Dr. Murkherjee is an assistant professor of medicine at Columbia University Medical Center. He lives in Manhattan with his wife, artist Sarah Sze, and their two daughters.
His Pulitzer Prize-winning book, The Emperor of All Maladies: A Biography of Cancer, tells the story of cancer from its first description in an ancient Egyptian scroll to the gleaming laboratories of modern research institutions. THE GENE: An Intimate History is his latest work – the story of the quest to decipher the master-code of instructions that makes and defines humans, that governs our form, function, and fate and determines the future of our children.
During the COVID-19 pandemic, Mukherjee has used his gifts as a science communicator to educate the public about the virus through essays ("How Does the Coronavirus Behave Inside a Patient?"), in media interviews, at public forums, and via his social media accounts. Mukherjee has stressed the importance of following guidelines to social distance, to wear masks, and to self-isolate when necessary. In May, Mukherjee was selected by New York Governor Andrew Cuomo to serve on the 15-member blue-ribbon commission focusing on improving telehealth and broadband access in response to the public health crisis.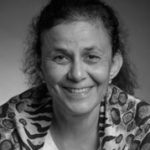 Wafaa El-Sadr, MD, MPH, MPA
University Professor at Columbia University Mailman School of Public Health
Dr. Mathilde Krim-amfAR Chair of Global Health
John D. and Catherine T. MacArthur Foundation Fellow
Wafaa El-Sadr, MD, MPH, MPA is a University Professor of Epidemiology and Medicine at Columbia University, the director of ICAP at Columbia University, and director of the Global Health Initiative at the Mailman School of Public Health.
Founded by Dr. El-Sadr, ICAP is a global leader in HIV, other global health threats, and health systems strengthening that provides technical assistance, implementation support, and conducts research in partnership with governmental and non-governmental organizations in more than 21 countries. In this role, she leads the design, implementation, scale-up, and evaluation of large-scale HIV, tuberculosis (TB) and maternal-child health programs in sub-Saharan Africa and Asia that provide access to HIV services to more than 2.2 million people and collect data from more than 5,200 health facilities.
Dr. El-Sadr is a prominent researcher and has led numerous epidemiological, clinical, behavioral, and implementation science research studies that have furthered the understanding of the prevention and management of HIV, TB, and non-communicable diseases. She is a principal investigator of the NIH-funded HIV Prevention Trials Network (HPTN), which seeks to prevent HIV transmission, globally.
Dr. El-Sadr is a member of the NIH Fogarty International Center Advisory Board. In 2008, she was named a John D. and Catherine T. MacArthur Foundation Fellow, and in 2009, she was appointed to the National Academy of Medicine. In 2013, she was appointed University Professor, Columbia's highest academic honor. She also holds the Dr. Mathilde Krim-amfAR Chair in Global Health.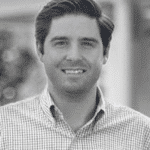 Gareth Rhodes, JD
Member, Governor Andrew Cuomo's COVID-19 Response Task Force
Deputy Superintendent & Special Counsel, New York State Department of Financial Services
Gareth Rhodes currently serves on New York Gov. Cuomo's COVID-19 task force where he has overseen and been involved in a number of initiatives including New York's testing program, the development of temporary hospitals, a program to facilitate movement of patients between hospital systems, and the current vaccine rollout program. Gareth earned a J.D. at Harvard Law School, during which he served as a law clerk on the U.S. Senate Judiciary Committee. Prior, Gareth served as an aide to Governor Cuomo as part of his five-year tenure in the Executive Chamber. Gareth holds a B.A. in Political Science from The City College of New York (CUNY), where he was a recipient of a Harry S. Truman Scholarship.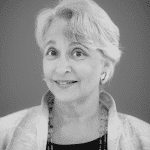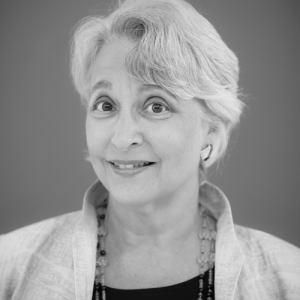 Susan L. Solomon, JD
CEO & Founder
The NYSCF Research Institute
Susan L. Solomon is Founder and Chief Executive Officer of The New York Stem Cell Foundation Research Institute. A veteran healthcare advocate, Susan has received numerous awards for her work with NYSCF, including the New York State Women of Excellence Award, the Triumph Award from the Brooke Ellison Foundation, and recognition as a Living Landmark from the New York Landmarks Conservancy. Susan has decades of leadership experience in starting and building effective and focused organizations. She started her career as an attorney at Debevoise & Plimpton, then held executive positions at MacAndrews & Forbes and APAX (formerly MMG Patricof and Co.) She was the founder and President of Sony Worldwide Networks, the Chairman and CEO of Lancit Media Productions, and served as the founding CEO of Sothebys.com, prior to starting her own strategic management consulting firm Solomon Partners LLC in 2000.