Diversifying Stem Cell Biobanks: Towards Inclusive Precision Medicine and Health Equity
How can stem cell scientists help to overcome racial health disparities?
Read a summary of the discussion here.
Most major diseases of our time are exacerbated by racial health disparities, which continue to widen. Thanks to induced pluripotent stem cell technology, it is possible to create stem cell models of disease that represent genetically diverse patients, enabling precision medicine research — yet most stem cell lines currently used in research are derived from white, non-Hispanic populations. Increasing the diversity of stem cell biobanks presents a key opportunity to ensure that disease research captures the full diversity of humanity and benefits all communities in need. Hear from experts Ru Gunawardane, PhD, Ekemini A. U. Riley, PhD,  John Greally, PhD, DMed, and Scott Noggle, PhD as they explore this opportunity and call the stem cell community to action. This discussion was moderated by NYSCF's Raeka Aiyar, PhD.
Panelists discussed: 
The deadly consequences of lacking diversity in disease research

The current state of stem cell biobanks and factors behind their lack of diversity

The impact of genetic ancestry and sex on disease outcomes and treatment effectiveness

Current initiatives to increase diversity in stem cell biobanks and disease research

The social and financial challenges that need to be overcome to enable more inclusive disease research
Suggested Audience: All, especially the scientific community
Speaker Bios

Ru Gunawardane, PhD
Executive Director
Allen Institute for Cell Science
Ruwanthi (Ru) Gunawardane, Ph.D.is the Executive Director of the Allen Institute for Cell Science and was named to this position in December, 2020.
Ru joined the Allen institute after spending 5 years at Amgen where she worked on assay development for multiple drug targets spanning oncology, inflammation, and cardiovascular diseases. As a group and project leader, she worked in multidisciplinary teams to screen for novel therapeutics, characterize lead candidates, and advance the early drug discovery pipeline. She also contributed to the rapid development of cutting-edge technologies to streamline the drug discovery process by facilitating both internal and external collaborations. Prior to Amgen, Ru worked at Ambit Biosciences where she was part of a small team of scientists that identified and characterized AC220, a potent FLT3 kinase inhibitor that is currently in phase 3 trials for AML.
Ru obtained her Ph.D. in Biology from Johns Hopkins University where she studied the role of gamma tubulin complexes in microtubule nucleation in the Drosophila and Xenopus model systems. She combined molecular biology, biochemistry, and cell biology to identify novel components of these complexes and characterized their role in microtubule nucleation. She also used various microscopy methods including live video microscopy and electron microscopy to better understand the formation of these protein complexes. Ru went on to do her postdoctoral work with Joan Brugge at Harvard Medical School where she performed screens to identify novel genes that induce cell migration and invasion in mammary epithelial cells. She conducted some of these studies using 3D tissue culture model systems to better understand the role of these proteins during breast cancer progression. The genes identified from the screens were shared with the academic community through the Cell Migration Consortium.
Ru is excited to combine her experience in both academic and biotech settings with her passion for cell biology at the Allen Institute for Cell Science.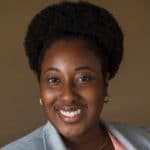 Ekemini A. U. Riley, PhD
Managing Director
Aligning Science Across Parkinson's (ASAP)
Dr. Ekemini A. U. Riley is the Managing Director of Aligning Science Across Parkinson's (ASAP), a research funding initiative that coordinates targeted basic research and resources to uncover the roots of Parkinson's disease.
Prior to ASAP, Dr. Riley was a director at the Milken Institute Center for Strategic Philanthropy where she helped to shape and co-direct the center's medical research practice. She designed and facilitated several multi-sector think tank sessions to inform the strategic deployment of philanthropic capital, crafted research programs, and seeded multi-funder collaboration. She led the development and launch of ASAP as well as the Gilbert Family Foundation's Gene Therapy and Vision Restoration Initiatives. Her work also laid the foundation for Play It Forward Pittsburgh, an organ donation awareness campaign in Pittsburgh.
Dr. Riley is a trained molecular biologist who has authored scientific articles, received honors, and serves as an advisor to several scientific and policy initiatives. She earned her BA in Natural Sciences from the Johns Hopkins University and PhD in Molecular Medicine from the University of Maryland School of Medicine.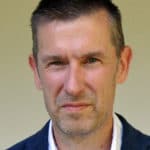 John Greally, PhD, DMed, MB, BCh, BAO
Professor, Department of Genetics, Department of Medicine (Hematology), Department of Pediatrics (Pediatric Genetic Medicine)
Chief, Department of Genetics Division of Genomics
Director, Center for Epigenomics
John Greally is trained as a pediatrician and as a clinical geneticist, seeing patients at Montefiore Hospital in the Bronx, and directs Einstein's Center for Epigenomics. He is interested in the mechanisms of the diseases he sees in his patients. He has published a review recently that describes how he now thinks about epigenetics.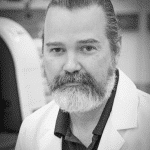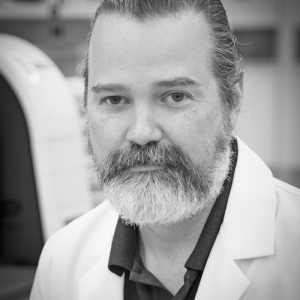 Scott Noggle, PhD
Senior Vice President of Research, The NYSCF Research Institute
Dr. Noggle is an experienced stem cell biologist who has spearheaded critical technologies to advance the field. He was a primary developer of The NYSCF Global Stem Cell Array®, the only fully automated robotic system of its kind for the accurate and reproducible generation of stem cell lines. His current work focuses on using stem cells to better understand and treat neurodegenerative diseases, primarily Alzheimer's disease. Dr. Noggle received his PhD from the Medical College of Georgia and completed his postdoctoral research at The Rockefeller University, where he studied stem cells and neurology. With his team at the NYSCF Research Institute, Dr. Noggle is using stem cells to create the cells affected by Alzheimer's disease and identify targets for new treatments.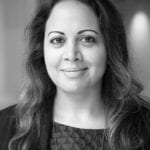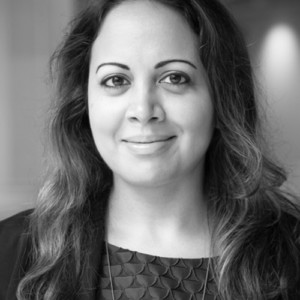 Raeka Aiyar, PhD (Moderator)
Vice President, Scientific Outreach
The NYSCF Research Institute
Dr. Aiyar is an experienced geneticist turned science communicator. Trained in biology and bioinformatics at the University of Waterloo, she received her PhD at the European Molecular Biology Laboratory in Germany, where she used genomics technology to investigate new therapeutic strategies for mitochondrial diseases. Since then, Dr. Aiyar has dedicated her career to science communication, engaging a variety of audiences through writing, training, and outreach. As Director of Communications and Development at the Stanford Genome Technology Center, she led a range of efforts in patient outreach, scientific strategy, and collaboration building. In her current role, she oversees NYSCF's scientific communication initiatives, developing content for diverse audiences through print and digital media as well as event programming.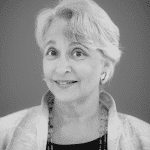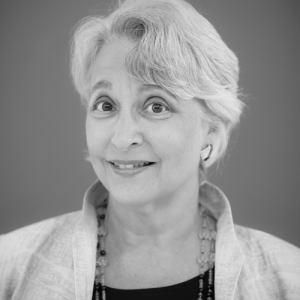 Susan L. Solomon, JD
CEO & Founder
The NYSCF Research Institute
Susan L. Solomon is Founder and Chief Executive Officer of The New York Stem Cell Foundation Research Institute. A veteran healthcare advocate, Susan has received numerous awards for her work with NYSCF, including the New York State Women of Excellence Award, the Triumph Award from the Brooke Ellison Foundation, and recognition as a Living Landmark from the New York Landmarks Conservancy. Susan has decades of leadership experience in starting and building effective and focused organizations. She started her career as an attorney at Debevoise & Plimpton, then held executive positions at MacAndrews & Forbes and APAX (formerly MMG Patricof and Co.) She was the founder and President of Sony Worldwide Networks, the Chairman and CEO of Lancit Media Productions, and served as the founding CEO of Sothebys.com, prior to starting her own strategic management consulting firm Solomon Partners LLC in 2000.
We are grateful to the Stavros Niarchos Foundation for their support of our education and outreach programs.