The First Stem Cell Model of PTSD: What It Means For Research and Treatment
How are stem cells changing our understanding of PTSD?​​
Post-traumatic stress disorder (PTSD) is a psychiatric disorder that may occur after experiencing a traumatic event, but only for a minority of people. Understanding why certain individuals are susceptible to PTSD has been a challenge, as scientists lacked the means to capture how the neurons of prone individuals are affected by stress. A new study by NYSCF scientists and collaborators reveals unique features of the PTSD brain by creating the first-ever stem cell model of the disorder from a cohort of 39 combat veterans and healthy controls.
Hear from experts Kristin Brennand, PhD (Yale University), Daniel Paull, PhD (The NYSCF Research Institute), and Rachel Yehuda, PhD (Icahn School of Medicine at Mount Sinai and Office of Veterans Affairs) about their latest study that created the first-ever stem cell model of PTSD, and discovers new features of the disease that could be targeted therapeutically. The discussion opened with remarks by NYSCF's interim CEO Derrick Rossi, PhD, and was moderated by our Vice President of Scientific Outreach, Raeka Aiyar, PhD.
What you'll learn:
How stem cells can help us understand why some people get PTSD and others don't

How NYSCF's stem cell technologies are making large-scale studies of PTSD possible

What these newly discovered disease signatures mean for the future of treatments
You can also read a full overview of the event here.
About the Panelists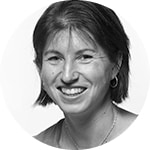 Kristen Brennand, PhD
2013 NYSCF – Robertson Stem Cell Investigator Alumna
Dr. Brennand is an expert in genetics who leverages stem cells to understand the relationship between our genes and disease risk/severity
Her lab specializes in neuropsychiatric diseases and creating the different cell types of the brain from stem cells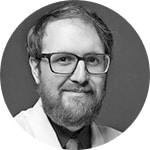 Daniel Paull, PhD
Dr. Paull spearheaded the development of the NYSCF Global Stem Cell Array®, our automated system for creating stem cells, and leads a team of >30 scientists and engineers
Dr. Paull is driving NYSCF's applications of artificial intelligence to accelerate disease research and drug discovery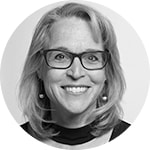 Rachel Yehuda, PhD

Dr. Yehuda is a leading neuroscientist in the PTSD field who has published over 500 works in traumatic stress and PTSD
Dr. Yehuda's pioneering research on stress hormones and epigenetics has revolutionized our understanding of the neurobiology and treatment of trauma and PTSD
Speaker Bios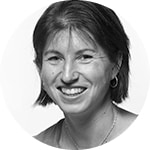 Kristen Brennand, PhD
Elizabeth Mears and House Jameson Professor of Psychiatry
Co-director, Science Fellows Program
Yale University
NYSCF – Robertson Stem Cell Investigator Alumna

Dr. Brennand is a Professor of Psychiatry and Genetics at the Yale University School of Medicine, having recently moved her laboratory from the Icahn School of Medicine at Mount Sinai in New York, NY. Her research combines expertise in genetics, neuroscience, and stem cells, in order to identify the mechanisms that underlie brain disease. Her focus lies in resolving the convergence of, and complex interplay between, the many risk variants linked to disease, towards the goal of facilitating the clinical translation of genetic findings. Dr. Brennand is a NYSCF – Robertson Stem Cell Investigator Alumna and is also funded by the National Institutes of Health, the Brain Research Foundation, and the Brain and Behavior Research Foundation.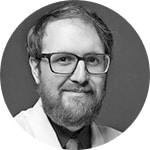 Daniel Paull, PhD
Senior Vice President of Discovery and Platform Development
The NYSCF Research Institute
Dr. Paull oversees the NYSCF Global Stem Cell Array® team and works on a variety of diseases including rare diseases. Dr. Paull received his PhD in Ophthalmology and Cell Biology from University College London, England, and performed his postdoctoral work in the lab of Dr. Dieter Egli at NYSCF. In the latter role, he laid the groundwork for developing the NYSCF automation systems by gaining a firm understanding of how to create stem cells and turn them into the other cell types of the body.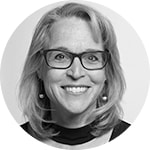 Rachel Yehuda, PhD
Professor of Neuroscience
Professor of Psychiatry
Icahn School of Medicine at Mount Sinai
Office of Veterans Affairs

Dr. Yehuda is an Endowed Professor of Psychiatry and Neuroscience of Trauma.  She is also Director of Mental Health at the James J. Peters Veterans Affairs Medical Center. Dr. Yehuda is a recognized leader in the field of traumatic stress studies having authored more than 500 academic papers, chapters, and books in the field of PTSD and intergenerational trauma.  Dr. Yehuda's research on cortisol and epigenetic mechanisms has revolutionized our understanding of the neurobiology and treatment of PTSD.  In 2019, Dr. Yehuda was elected to the National Academy of Medicine for her seminal contributions to understanding the psychological and biological impact of traumatic stress.  Last year, Dr. Yehuda established and now directs the Center for Psychedelic Psychotherapy and Trauma Research, and has been named one of the most influential women in the psychedelic field.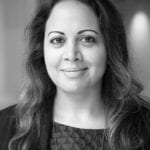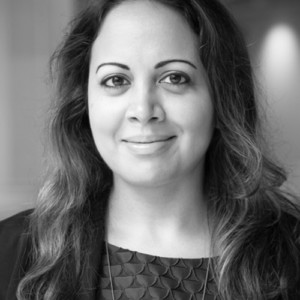 Raeka Aiyar, PhD (Moderator)
Vice President, Scientific Outreach
The NYSCF Research Institute
Dr. Aiyar is an experienced geneticist turned science communicator. Trained in biology and bioinformatics at the University of Waterloo, she received her PhD at the European Molecular Biology Laboratory in Germany, where she used genomics technology to investigate new therapeutic strategies for mitochondrial diseases. Since then, Dr. Aiyar has dedicated her career to science communication, engaging a variety of audiences through writing, training, and outreach. As Director of Communications and Development at the Stanford Genome Technology Center, she led a range of efforts in patient outreach, scientific strategy, and collaboration building. In her current role, she oversees NYSCF's scientific communication initiatives, developing content for diverse audiences through print and digital media as well as event programming.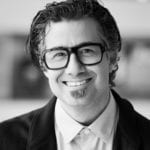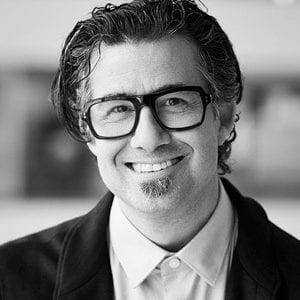 Derrick Rossi, PhD (Host)
Interm CEO, The NYSCF Research Institute
CEO, Convelo Therapeutics
Dr. Rossi is a stem cell scientist and biotechnology entrepreneur. He currently serves as the interim CEO of the New York Stem Cell Foundation, and CEO of Convelo Therapeutics where he leads a team that is developing regenerative therapies for demyelination diseases of the central nervous system.
Before his retirement from academia, Dr. Rossi was an Associate Professor in the Department of Stem Cell and Regenerative Biology at Harvard University, an Investigator at Boston Children's Hospital, and a principal faculty member of the Harvard Stem Cell Institute. His efforts in the development of cutting-edge technologies and novel therapeutic strategies are at the forefront of regenerative medicine and biotechnology.
Discoveries made in Dr. Rossi's lab have led to the formation of several biotechnology companies. In 2010, Derrick Rossi founded Moderna, a clinical-stage company focused on developing modified-mRNA therapeutics, and whose COVID-19 vaccine is being deployed around the world. In 2015, Dr. Rossi co-founded Intellia Therapeutics, a company focused on developing CRISPR/Cas9 based therapeutics. In 2016, he co-founded Magenta Therapeutics, which is focused on transplantation medicine.
Time magazine cited Dr. Rossi's discovery of modified-mRNA reprogramming as one of the top ten medical breakthroughs of 2010. Time magazine also named Dr. Rossi one of the 100 Most Influential People in the world (Time 100) in 2011.
Dr. Rossi received his BSc and MSc degrees from the University of Toronto, Canada, and his PhD from the University of Helsinki, Finland, followed by post-doctoral training at Stanford University.
---
We are grateful to the Stavros Niarchos Foundation for their support of our education and outreach programs.