How Do We Ethically Distribute COVID-19 Vaccines?
Now that COVID-19 vaccines have arrived, questions abound about the logistical and ethical aspects of access to immunization. Who is being prioritized on the vaccine list and how? Similarly, as lifesaving treatment breakthroughs emerge, how can we ensure that all vulnerable communities will benefit from them?
Join experts Jeffrey Kahn, PhD, MPH (Andreas C. Dracopoulos Director, The Berman Institute for Bioethics, Johns Hopkins University), Valerie Montgomery Rice, MD, FACOG (President and Dean, Morehouse School of Medicine), Daniel Polsky, PhD (Bloomberg Distinguished Professor of Health Economics, Johns Hopkins University), and Susan L. Solomon, JD (CEO and Founder, The NYSCF Research Institute), as they explore the ethical considerations around access to COVID-19 vaccines and treatments, as well as how we can work together to maximize their benefits. This discussion was moderated by NYSCF's Associate Vice President of Scientific Outreach, Raeka Aiyar, PhD.
Read the event summary here.

Moderator & Panelists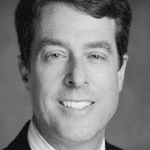 Jeffrey Kahn, PhD, MPH
Andreas C. Dracopoulos Director, Johns Hopkins Berman Institute of Bioethics
Johns Hopkins University
Jeffrey Kahn, PhD, MPH, is the Andreas C. Dracopoulos Director of the Johns Hopkins Berman Institute of Bioethics, a position he assumed in July 2016. From 2011, he has been the inaugural Robert Henry Levi and Ryda Hecht Levi Professor of Bioethics and Public Policy.  He is also Professor in the Dept. of Health Policy and Management of the Johns Hopkins Bloomberg School of Public Health.  He works in a variety of areas of bioethics, exploring the intersection of ethics and health/science policy, including human and animal research ethics, public health, and ethical issues in emerging biomedical technologies.
Learn more about Dr. Kahn here.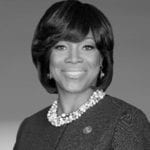 Valerie Montgomery Rice, MD, FACOG
President and Dean
Morehouse School of Medicine

Valerie Montgomery Rice, MD, FACOG, provides a valuable combination of experience at the highest levels of patient care and medical research, as well as organizational management and public health policy. Marrying her transformational leadership acumen and strategic thinking to tackle challenging management issues, she has a track record of redesigning complex organizations' infrastructures to reflect the needs of evolving strategic environments and position the organization for success through sustainability tactics.
The sixth president of Morehouse School of Medicine (MSM) and the first woman to lead the freestanding medical institution, Montgomery Rice serves as both the president and dean. A renowned infertility specialist and researcher, she most recently served as dean and executive vice president of MSM, where she has served since 2011.
Prior to joining MSM, Montgomery Rice held faculty positions and leadership roles at various health centers, including academic health centers. Most notably, she was the founding director of the Center for Women's Health Research at Meharry Medical College, one of the nation's first research centers devoted to studying diseases that disproportionately impact women of color.
Dedicated to the creation and advancement of health equity, Montgomery Rice lends her vast experience and talents to programs that enhance pipeline opportunities for academically diverse learners, diversifies the physician and scientific workforce, and fosters equity in health care access and health outcomes. To this end, she holds memberships in various organizations and participates on a number of boards, such as the following: member, National Academy of Medicine, the Association of American Medical Colleges Council of Deans, and the Horatio Alger Association and board of directors for The Metro Atlanta Chamber, Kaiser Permanente School of Medicine, The Nemours Foundation, UnitedHealth Group, Westside Future Fund, Josiah Macy Jr. Foundation, Headspace, Wellpath and CARE.
Montgomery Rice has received numerous accolades and honors. She was named to the Horatio Alger Association of Distinguished Americans and received the 2017 Horatio Alger Award. For three consecutive years (2016-2018) Georgia Trend Magazine selected Montgomery Rice as one of the 100 Most Influential Georgians. Other honors include the following: The Dean Griffin Community Service Award from the Georgia Institute of Technology, Girls Inc. 2019 Smart Award, The National Medical Association OB/GYN 2019 Legend of the Section Award, The Turknett Leadership Character Award (2018), Visions of Excellence Award, Atlanta Business League (2018), Links Incorporated Co-Founders Award (2018), Trumpet Vanguard Award (2015), The Dorothy I. Height Crystal Stair Award (2014), National Coalition of 100 Black Women – Women of Impact (2014), YWCA – Women of Achievement of Atlanta-(2014) and Nashville(2007), American Medical Women's Association Elizabeth Blackwell Medal (2011) and Working Mother Media Multicultural Women's Legacy Award (2011).
A Georgia native, Montgomery Rice holds a bachelor's degree in chemistry from the Georgia Institute of Technology, a medical degree from Harvard Medical School, an honorary degree from the University of Massachusetts Medical School and a Doctor of Humane Letters honorary degree from Rush University. All reflect her lifetime commitment to education, service, and the advancement of health equity. She completed her residency in obstetrics and gynecology at Emory University School of Medicine and her fellowship in reproductive endocrinology and infertility at Hutzel Hospital.
Montgomery Rice is married to her fellow Georgia Institute of Technology alumnus, Melvin Rice Jr., and they have two children: Jayne and Melvin III.
Learn more about Dr. Montgomery Rice here.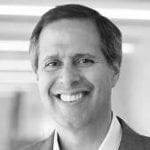 Daniel Polsky, PhD
Bloomberg Distinguished Professor of Health Economics
Johns Hopkins University
Daniel Polsky is the 40th Bloomberg Distinguished Professor of Health Economics at Johns Hopkins University. He holds joint appointments in the Department of Health Policy and Management, Johns Hopkins Bloomberg School of Public Health and the Carey Business School.  From 1996-2016 he was on the faculty at the University of Pennsylvania, where he was the Robert D. Eilers Professor the Wharton School and the Perelman School of Medicine.  From 2012-2019 he served as executive director of the Leonard Davis Institute for Health Economics. Dr. Polsky, a national leader in the field of health policy and economics, has dedicated his career to exploring how health care is organized, managed, financed, and delivered, especially for low-income people. His own research has advanced our understanding of the cost and quality tradeoff of interventions whether they are changes to large federal programs or local programs.  His most recent work focuses on how to provide access to quality health care in low-resource settings with a particular interest in narrow provider networks.
Learn more about Dr. Polsky here.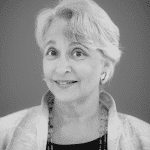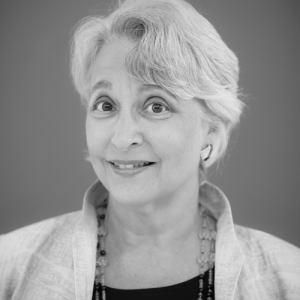 Susan L. Solomon, JD
CEO & Founder
The NYSCF Research Institute
Susan L. Solomon is Founder and Chief Executive Officer of The New York Stem Cell Foundation Research Institute. A veteran healthcare advocate, Susan has received numerous awards for her work with NYSCF, including the New York State Women of Excellence Award, the Triumph Award from the Brooke Ellison Foundation, and recognition as a Living Landmark from the New York Landmarks Conservancy. Susan has decades of leadership experience in starting and building effective and focused organizations. She started her career as an attorney at Debevoise & Plimpton, then held executive positions at MacAndrews & Forbes and APAX (formerly MMG Patricof and Co.) She was the founder and President of Sony Worldwide Networks, the Chairman and CEO of Lancit Media Productions, and served as the founding CEO of Sothebys.com, prior to starting her own strategic management consulting firm Solomon Partners LLC in 2000.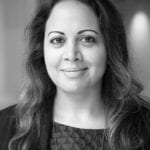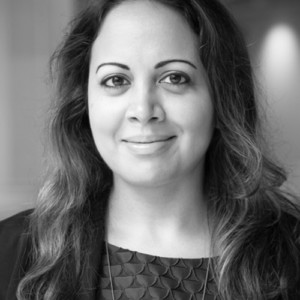 Raeka Aiyar, PhD (Moderator)
Associate Vice President, Scientific Outreach
The NYSCF Research Institute
Dr. Aiyar is an experienced geneticist turned science communicator. Trained in biology and bioinformatics at the University of Waterloo, she received her PhD at the European Molecular Biology Laboratory in Germany, where she used genomics approaches to define new therapeutic intervention points for mitochondrial diseases. Since then, Dr. Aiyar has dedicated her career to science communication, engaging a variety of audiences through writing, training, and outreach. As Director of Communications and Development at the Stanford Genome Technology Center, she led the Center's scientific communications, including scientific strategy, program management, and collaboration building. In her current role, she oversees NYSCF's scientific communication initiatives, develops content for diverse audiences, and leads our outreach to the research community.
---
We are grateful to the Stavros Niarchos Foundation for their support of our education and outreach programs.