Trivia Night – All Ages Welcome – Hosted by the NYSCF JLC
How do your trivia skills measure up? Join the NYSCF Junior Leadership Council (JLC) for an interactive night of trivia to fundraise for The NYSCF Research Institute. Show off your general trivia knowledge while learning about the newest breakthroughs in stem cell research from a NYSCF scientist, who will join your team and help lead you to victory.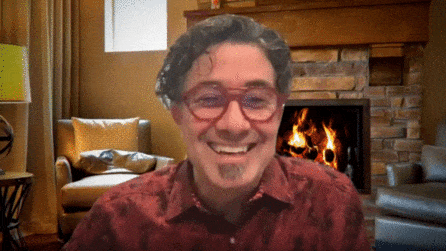 What's at stake?
The winning team will get a virtual tour of the NYSCF Laboratories and a personal Zoom meeting with NYSCF board member and founder of biotech company Moderna, Derrick Rossi, PhD!
How do I play?
Each team will consist of 5-6 players and will be joined by one NYSCF team member. You can sign up individually or  form your own team. We will send you a Zoom link on the evening of the event. From there, just click and play!
To receive a ticket, make a donation beginning at $20 per person. You can start off the evening strong by purchasing a correct answer to any question during the game for $150.
All funds raised from this evening will support the NYSCF Academy for Science and Society. Thanks to a generous grant from the Stavros Niarchos Foundation (SNF), every dollar will be matched 1:1. By helping us to meet the match challenge, you will also double your personal impact! And your donation towards the event is 100% tax deductible by law.
For sponsorship opportunities, please reach out to the Development Team at:  devops@nyscf.org.
FAQ
Do I need to have a complete team in order to participate?
No! You are welcome to sign up by yourself or with a team. NYSCF will connect you with other attendees to form one complete team prior to the event. All teams will also be assigned a NYSCF scientist.
Can my teammates register themselves?
Absolutely! When you register there is the option to let us know the names of your other teammates. You can register everyone at once, or you can register individually and write down the names of your other teammates so we know you're all together!
Who will be my team's captain? What are the captain's responsibilities?
Teams will determine their captain once the game has begun. The captain will record your team's answers! Here are some guidelines for how to be a good team captain:
Tech Savvy – You will need to toggle between zoom and your browser in order to fill out the answer sheet.
Laptop or Desktop Computer – Toggling between zoom and our browser-based answer sheet is much easier on a computer as opposed to a tablet or phone.
I'm interested in sponsoring the JLC Trivia Night. How can I do that?
Reach out to devops@nyscf.org. One of our staff members will be in touch with you!
How many correct answers can I buy?
Each player is limited to one correct answer  purchase.
How do I play?
We will send you a personal Zoom link when you register for the event. From there, just click and play!
We are grateful to the Stavros Niarchos Foundation for their support of our education and outreach programs.