Overcoming Obstacles in Stem Cell Research: An Evening with the Stem Cell Podcast
How do we help our community to realize the full potential of stem cell science?
To make progress in stem cell research, we need an honest recognition of the obstacles that face us and innovative solutions to overcome them. The NYSCF Research Institute was created as an accelerator to help the community do just that. From tackling reproducibility and scale with automation technology, to breaking down silos by building community, to confronting systemic inequities that hinder both our scientists and the patients we serve, NYSCF aims to create faster paths to better treatments and cures.
Join us in person at the NYSCF Research Institute for a unique, first-of-its-kind live recording of the Stem Cell Podcast, where hosts Daylon James, PhD, and Arun Sharma, PhD, will converse with three NYSCF leaders advancing efforts to take down these obstacles. This will be an exclusive, interactive event to connect with the podcast hosts and NYSCF scientists and technology pioneers, including a networking reception.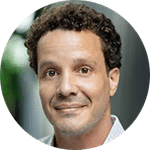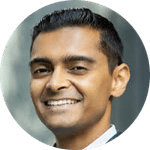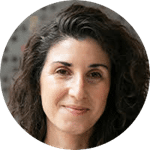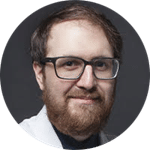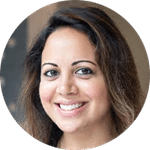 Full Bios
Dr. Daylon James received his PhD from Rockefeller University, specializing in Molecular Embryology, and completed a post-doc at Weill Cornell Medical College. Currently, Dr. James is an Associate Professor of Stem Cell Biology and Obstetrics and Reproductive Medicine at Weill Cornell, where his work uses human embryonic and induced pluripotent stem cells to generate endothelial and hematopoietic cells for regenerative therapy of cardiovascular and blood disease. Dr. James, who has a unique ability to talk deep science in an approachable, accessible way, joined the Stem Cell Podcast as a co-host in 2016.
Dr. Arun Sharma received his PhD from Stanford University, specializing in Stem Cell Biology and Regenerative Medicine, and completed a postdoctoral fellowship at Harvard Medical School. Currently, Dr. Sharma is an Assistant Professor at the Cedars-Sinai Medical Center Regenerative Medicine Institute, where he uses human induced pluripotent stem cell-derived cardiomyocytes and CRISPR/Cas9 gene editing to model cardiovascular diseases "in-a-dish" and to develop cell-based screening platforms for drug toxicity. Dr. Sharma is a long-time proponent of science communication and joined the Stem Cell Podcast as a co-host in 2019.
Dr. Aiyar is an experienced geneticist turned science communicator with a passion for advancing diversity in science. She leads NYSCF's scientific outreach as well as their DEI strategy, including our internal affinity groups to support marginalized groups, our DEIB-focused events and communications, our initiative to build a diverse stem cell biobank, and our inclusive grantmaking efforts. 
Trained in biology and bioinformatics at the University of Waterloo, she received her PhD at the European Molecular Biology Laboratory in Germany, where she used genomics technology to investigate new therapeutic strategies for mitochondrial diseases. Since then, Dr. Aiyar has dedicated her career to science communication, engaging a variety of audiences through writing, training, and outreach. In her current role, she oversees NYSCF's scientific communication initiatives, developing content for diverse audiences through print and digital media as well as event programming.
Dr. Paull spearheaded the development of the NYSCF Global Stem Cell Array®, our automated system for creating stem cells, and leads a team of >30 scientists and engineers that work across a variety of diseases. A critical component of The Array is our ethnic diversity biobank, made of cells from hundreds of diverse patients across various diseases, that can be used in research to ensure everyone benefits from stem cell research. Dr. Paull works closely on this biobank, and has a special interest in making disease research more inclusive.
Dr. Paull received his PhD in Ophthalmology and Cell Biology from University College London, England, and performed his postdoctoral work in the lab of Dr. Dieter Egli at NYSCF. In the latter role, he laid the groundwork for developing the NYSCF automation systems by gaining a firm understanding of how to create stem cells and turn them into the other cell types of the body.
Laura Andres-Martin leads the NYSCF Women's Reproductive Cancers Initiative, which aims to shift paradigms in the way women's cancers are studied and treated. Her team has built a biobank of ovarian cancer patient samples to fuel the discovery of personalized therapies, and she hopes her work will help accelerate solutions for those suffering from this understudied disease.
Dr. Andres-Martin received her PhD from the University of Salamanca in Spain. She then worked as a postdoctoral fellow at Weill Cornell Medicine, focusing on neurodegenerative disorders and adult stem cell biology. In 2015, she was awarded a NYSCF – Druckenmiller Postdoctoral Fellowship and has been an integral member of the NYSCF community ever since.
About the Stem Cell Podcast:
The Stem Cell Podcast was launched in 2013 with the goal of creating an accessible, entertaining resource for scientists to keep current on the latest developments in stem cell research. Aired bi-weekly, hosts Drs. Daylon James and Arun Sharma discuss recent publications and talk with stem cell biologists about their research and perspectives on the field. The Stem Cell Podcast is owned and produced by STEMCELL Technologies as part of its commitment to helping scientists stay current and connected with science and with each other. The Stem Cell Podcast is available at www.stemcellpodcast.com or wherever you get your podcasts.