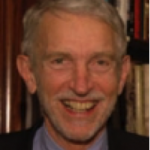 Zach W. Hall, PhD
Bio
Dr. Zach W. Hall, a neurobiologist now retired, was from 2005-2007 the first President of the California Institute for Regenerative Medicine (CIRM), the state agency set up under Proposition 71 for funding stem cell research in California. Previously (1994-1997), he served as Director of the National Institute of Neurological Disorders and Stroke at the National Institutes of Health (NIH).
After leaving NIH, he was Executive Vice Chancellor at the University of California, San Francisco (UCSF), where his major responsibility was the development of the new 43 acre campus at Mission Bay. In 2001-2002, he was President and CEO of EnVivo Pharmaceuticals, Inc., a start-up biotechnology company for the discovery and development of pharmaceuticals for neurodegenerative disease. From 2002-2005, he was Senior Associate Dean for Academic Development and also Director of the Zilkha Neurogenetic Institute at the Keck School of Medicine of the University of Southern California. Dr. Hall has made fundamental contributions to investigation of the neuromuscular junction, and has published more than 100 original papers and reviews in scientific journals. He is the author and editor of An Introduction to Molecular Neurobiology, a widely used textbook, and was a founding editor of Neuron, a leading journal of neuroscience.
Earlier in his career, Dr. Hall held faculty positions at Harvard Medical School and at UCSF, where he spent most of his career. He has served on advisory boards for the Howard Hughes Medical Institute, the Max-Planck Institutes in Germany, and the RIKEN Institute in Japan. He is an elected member of the Institute of Medicine, the American Academy of Arts and Sciences, the American Neurological Association, and a Fellow of the American Association for the Advancement of Science. In 2003 he received the Purkynje Medal for Scientific Achievement from the Czech Academy of Science.
Dr. Hall received a BA in English from Yale University and a PhD in Biochemistry from Harvard University. He and wife, Julie Giacobassi, live in Wilson, Wyoming.