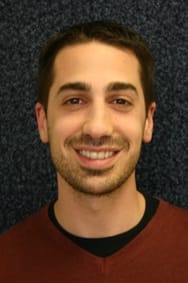 Current Appointment:
Director of Research & Development, Neural Stem Cell Institute
Dr. Fasano received his PhD in Biomedical Sciences from the Albany Medical School. He received the Graduate Student Alumni Award and the Richard Miller Alumni Prize for Outstanding Research Presentations. His work concerns the generation of specific neurons that could ameliorate Parkinson's disease symptoms. Dr. Fasano also hosts a bi-weekly PodCast called THE Stem Cell Podcast. He has published in Cell Stem Cell, Nature, and Nature Neuroscience.
---
Fellowship Details:
2008 NYSCF – Druckenmiller Fellow
Making Embryonic Stem Cells into Nerve Cells for Cell Replacement in Parkinson's Disease
New York Neural Stem Cell Institute
Faculty Sponsor: Sally Temple, PhD