Meet the 2023 NYSCF Stem Cell Heroes
News
Science is a team sport, and it takes all kinds of support from different dedicated individuals to reach cures. At our annual Gala & Science Fair, we will honor four Stem Cell Heroes (Kay Unger, Feng Zhang, PhD, and Janet & Jerry Zucker): members of our community that have made tremendous contributions to patients and stem cell science through research, advocacy, and action.
Meet each of these heroes and learn more about their outstanding impact.
Kay Unger
Everything NYSCF Board Member Kay Unger does carries her signature creative flair. As a successful fashion designer and entrepreneur, she has brought transcendent designs to people worldwide. As a philanthropist, she has used her innovative thinking to further causes she cares about, including stem cell research.
"I have a grandmother who died of breast cancer, and an aunt who died of breast cancer. An uncle died of brain cancer. I myself had cancer at 16," she shared. "And then when I went to my first NYSCF Gala & Science Fair, I learned about macular degeneration, which my mother had, and Alzheimer's, which my children's father has, and his mother had. His brother and I have type two diabetes. So this is very much a part of my life."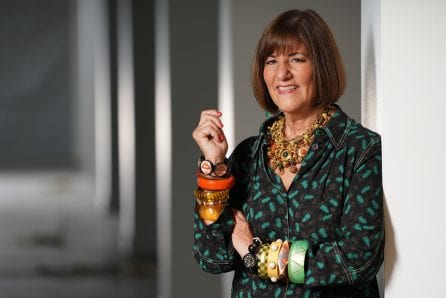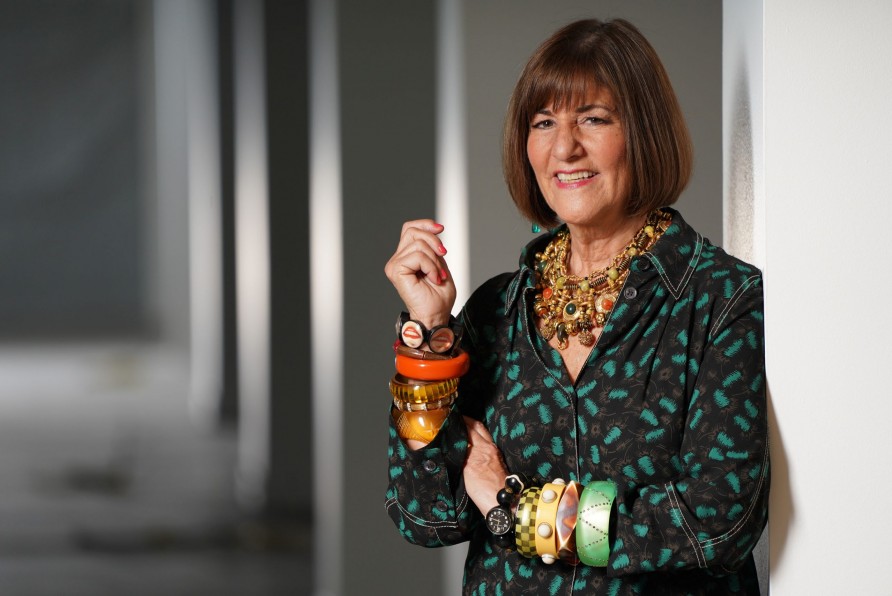 When she was first approached about joining the NYSCF Board, she was intrigued, but a bit hesitant as to how she could make a difference.
"At first, I thought 'I'm not a scientist- how could I help?'" she remarked. "But Susan [Solomon, NYSCF Founding CEO] assured me that my energy and creativity might be able to provide perspective on how to engage people like me: those who aren't scientists but want to make a difference. I joined the Board last year and have loved it ever since."
The more Kay has become involved in scientific research, the more she has seen its parallels with her world – with the artistic mind.
"If more people looked at science as creativity, I think more people would join the field," she noted.
"I have so much hope for the future. I've lost close friends to disease and seen their battles, and I really think approaching disease research in this way is going to change how we treat patients."
Feng Zhang, PhD
Dr. Zhang, a NYSCF – Robertson Stem Cell Investigator Alumnus, has always been drawn to science. His family relocated from China to Des Moines, Iowa when Dr. Zhang was 11, and he soon began to seek out opportunities to get involved in research. While in high school, Dr. Zhang worked in a gene therapy lab, spending late nights conducting experiments and poring over data. He immediately knew he wanted to commit himself to bettering people's lives through science, and his ambition has only amplified over time.
"I've been interested in science since I was a little kid, because the possibility of using science to discover something, and to use that discovery to make people's lives better just felt very compelling to me," he remarked. "So I've always tinkered around with things. I feel very fortunate to be able to continue to find interesting biological systems and engineer them for utility."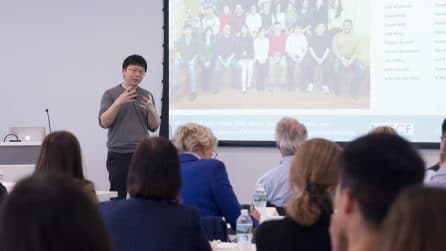 Dr. Zhang later studied chemistry and physics at Harvard before completing his PhD in chemical and biological engineering from Stanford. He is currently a core member of the Broad Institute, an Investigator at the McGovern Institute for Brain Research, the James and Patricia Poitras Professor of Neuroscience at MIT, and a Howard Hughes Medical Investigator. Among his many major contributions to science has been the development of CRISPR – a gene editing tool that has revolutionized the way we study and treat disease.
"One of the most exciting advances in biology over the past couple of decades is the completion of the human genome," he noted. "So with technology, scientists have been able to map every single DNA letter in the human genome. By doing that, we are able to identify a genetic basis for disease. So sometimes there's a letter that is incorrect, and that causes a disease."
"Gene editing is about the ability to go into the genome and change those letters. So if we know what is causing a disease, gene editing is a way to find those mistakes in the genome and fix them."
As a NYSCF – Robertson Stem Cell Investigator, Dr. Zhang was inspired by the world-class community of scientists who had also received the award.
"The NYSCF program not only provides funding, but it creates a community for all of the recipients of the funding," he said. "Every year there are conferences and retreats where I got a chance to interact with many other researchers. And those discussions ranged from, you know, who are working on your science today to what we want to do in the future – brainstorming about new ideas. Those discussions lead us to think about ways that we may be able to work together and try to solve some of the big problems in human health."
Dr. Zhang is excited about what stem cells will mean for the future of medicine.
"Stem cell research is very exciting and also very broadly impactful. It's got a lot of applications in research because we can use stem cells to model disease and to develop therapeutics using stem cells as a model. But at the same time, we also develop stem cells as the treatment itself. You can use stem cells to generate healthy cells that can be transplanted into patients to restore the function of degenerating tissue, or you can use it to fix cells and replace cells to provide functions that were not there in the first place. It is very exciting."
Janet & Jerry Zucker
In addition to their successful careers in the entertainment industry as writers, directors, and producers, the Zuckers have committed their drive and creative spirit to furthering biomedical research. They were inspired to do so by their daughter's diagnosis of type 1 diabetes at age 11.
"The combination of motherhood followed with my daughter's diagnosis caused me to go to an entire new level of activism, and I just didn't quit," said Janet. "And that's been my story for the rest of my life. This led us on a search for a cure – a search for something that promised hope to us and our daughter."
"I really don't think I ever thought that much about scientific research until 1999, when our daughter Katie was diagnosed," added Jerry. "That changed everything. We wanted to do whatever we could."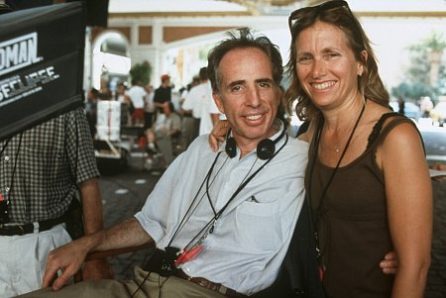 They first turned their attention to public engagement – specifically, by starting Proposition 71, the California Stem Cell Research and Cures Initiative, which raised three billion dollars for stem cell research in California. They were inspired by what they had seen stem cell research was capable of accomplishing.
"We started talking to scientists to try to have an understanding of what the best avenues might be for research," noted Janet.
The two remember visiting a lab and seeing stem cells that had been turned into heart cells actively beating in a dish.
"Altogether, they were beating," reflected Jerry. "We both thought 'Oh my god.' At the time, we thought, we have to figure out how to make these into beta cells [the cells implicated in type 1 diabetes."
This is where Janet and Jerry's journey in science started, but it is far from its end. They are founders and co-chairs of The Science & Entertainment Exchange, a program that fosters communication between science communities and entertainment industry professionals in order to use the vehicle of popular entertainment to deliver powerful and positive messages about science. For their contributions to the scientific community, Janet and Jerry have been inducted into the National Academy of Sciences' Einstein Society. They are optimistic about what we can accomplish when advocates from different spaces work together.
"Our superpower is to support science," said Janet. "And we think this is a great way to do that."