NYSCF Convenes Sixth Annual Translational Stem Cell Research Conference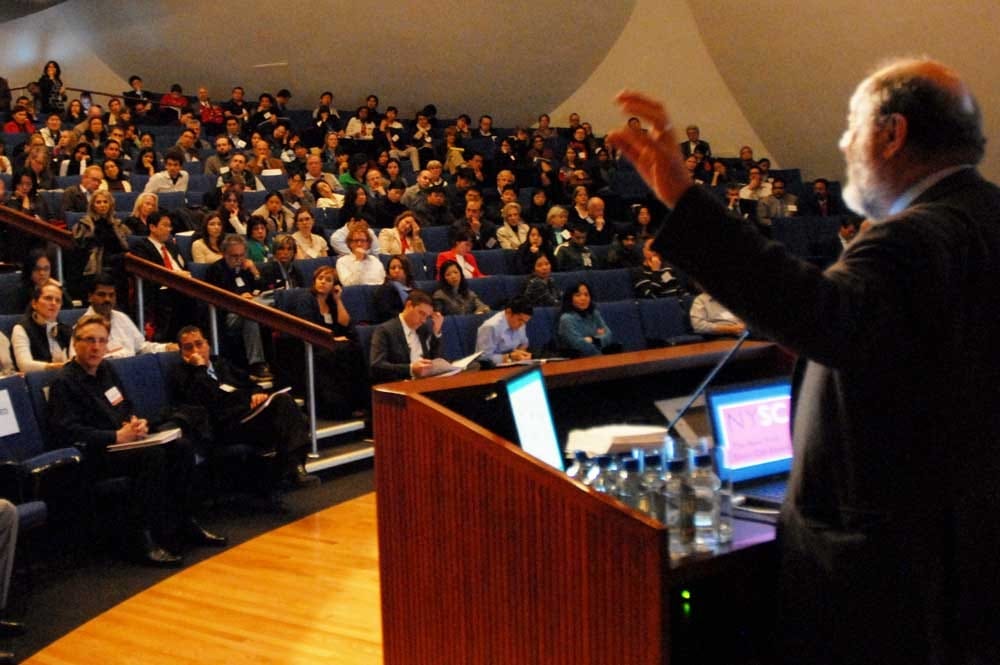 National and international leaders in translational stem cell research will present their latest research findings on how advances in stem cell science will eventually lead to better treatments for persons suffering from debilitating chronic diseases and injuries at The New York Stem Cell Foundation's (NYSCF) Sixth Annual Translational Stem Cell Research Conference, October 11-12, at Rockefeller University in Manhattan.
The conference will focus on the advancements researchers are making in using stem cells to better understand major chronic diseases and injuries such as diabetes, heart disease and spinal cord injury, and how that knowledge can eventually lead to more effective treatments and cures.
"This conference offers a forum for the best and brightest minds in the world of regenerative medicine to report their findings, exchange ideas, and discuss how we are moving closer to clinical applications," said NYSCF CEO Susan L. Solomon.
Highlights of the conference include a keynote address by the recipient of the inaugural $200,000 NYSCF-Robertson Prize in Stem Cell Research, who will be announced on Tuesday evening.
Also, a research advance reported in the October 6 issue of the journal Nature, in which a team of NYSCF scientists in collaboration with researchers from Columbia University were able to develop embryonic stem cells containing the DNA of an individual with type 1 diabetes, will be discussed by Dieter Egli, PhD, the lead scientist in the study.
The conference opens Tuesday with panels geared to the lay public. Road to the Clinic, a panel moderated by Lee Rubin, PhD, Director of Translational Medicine at the Harvard Stem Cell Institute, will bring together leaders from research institutions at academic, biotechnology, pharmaceutical, health care, and venture capital organizations and foundations to discuss what it will take to get stem cell research from lab bench to bedside.
For the full speaker lineup and registration information, click here »