NYSCF Mourns The Death of Drew Lyall
News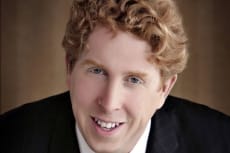 The New York Stem Cell Foundation is deeply saddened by the death of Drew Lyall, the inaugural executive director of the Stem Cell Network in Canada.
Drew was an integral part of the stem cell community and his work in Canada helped lay the groundwork for stem cell research during a critical time in the field's development. He had a kindhearted demeanor and collaborative spirit that made Drew a beloved member of the stem cell community.
"It was always a pleasure working with Drew and his impact on the field of stem cell research was vast. He made a transformative impact not only on stem cell research in Canada but around the world," noted Susan L. Solomon, CEO of NYSCF.
NYSCF sends its condolences to his friends and family.