NYSCF – Robertson Investigator Discovers "Seeds" of Stem Cell Development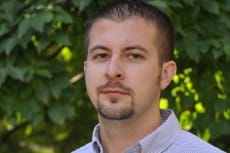 NYSCF – Robertson Stem Cell Investigator Dr. Paul Tesar of Case Western Reserve University School of Medicine published a paper in Cell Stem Cell describing 'seeds' of stem cells' development. The scientists discovered landmarks within pluripotent stem cells that guide how they develop and become different types of cells in the body.
This research has huge implications, potentially allowing future scientists to understand and direct stem cell differentiation to prevent and cure disease and injury.
Read the paper in Cell Stem Cell >>