NYSCF – Robertson Investigator Wins International Stem Cell Award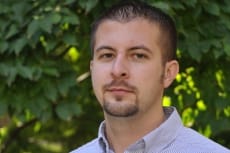 NYSCF – Robertson Stem Cell Investigator Dr. Paul Tesar, of Case Western Reserve University School of Medicine, is the recipient of the International Society for Stem Cell Research (ISSCR) Outstanding Young Investigator Award for 2015. Dr. Tesar has played an integral role in shaping the stem cell field, highlighted by his 2007 Nature paper on epiblast stem cells, which led to a paradigm shift in the understanding of the regulation of stem cell pluripotency.
Recognizing the exceptional achievements by an ISSCR member and investigator in the early part of their independent career in stem cell research, the ISSCR Outstanding Young Investigator Award consists of a personal award and an invitation to present at ISSCR's annual meeting.
Read more about the award from ISSCR >>