Remembering NYSCF Founding CEO Susan L. Solomon
News
This October, family, friends, and colleagues gathered to celebrate the life of NYSCF Founding CEO Susan L. Solomon, JD, who passed away last month after a long battle with ovarian cancer. Susan's multifaceted career spanned across music, business, science, and more – and speakers recalled how she was just as devoted to her friends and family as she was to her mission for better treatments and cures.
Watch the video below to hear from Susan's loved ones as well as her longtime colleagues and collaborators about her wide-reaching impact on those in her life, and the stem cell field as a whole.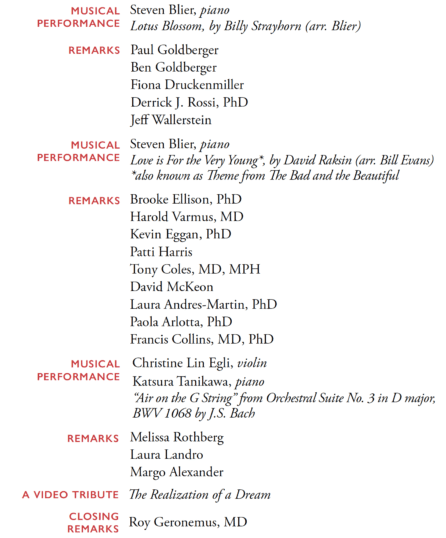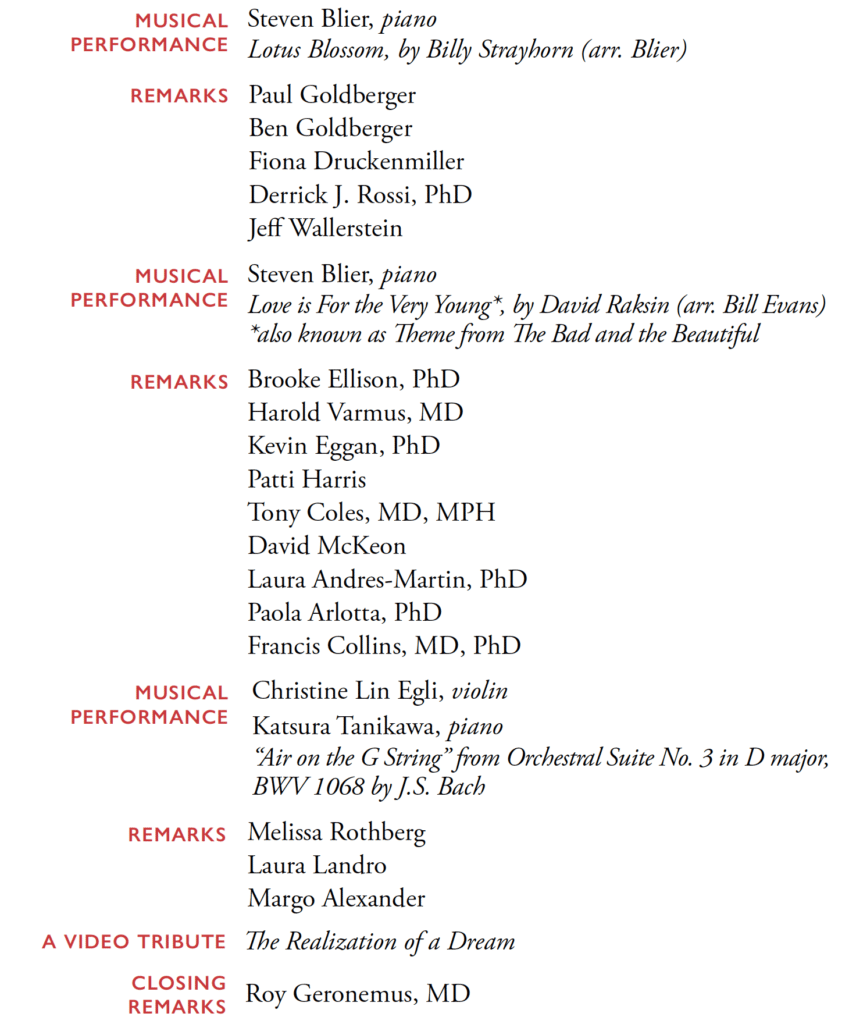 Click here to read the full press release and to learn more about Susan's remarkable life.
Read more from: The New York Times and The Wall Street Journal
Susan's family is honored that The New York Stem Cell Foundation has decided to name its research laboratory in her memory. If you wish to support the work of the Susan L. Solomon Center for Precision Medicine at NYSCF, please click here to donate. Or call the Development Office at 212-365-7434