Scientists Reconnect at Inaugural NYSCF – Robertson Investigator Alumni Meetings
News
Building a strong community of researchers committed to advancing cutting-edge science is critical for getting treatments and cures to patients as quickly as possible.
Because of their positive experiences in the NYSCF – Robertson Investigator Program and greater NYSCF community, 24 NYSCF – Robertson Investigator alumni sought to establish a forum where they could continue to interact and share their research with each other. This month, these alumni gathered at the NYSCF Research Institute for the inaugural NYSCF – Robertson Stem Cell Investigator and NYSCF – Robertson Neuroscience Investigator Alumni Meetings, a newly established initiative to foster this extraordinary community of early career scientists in their pursuit of innovative disease research.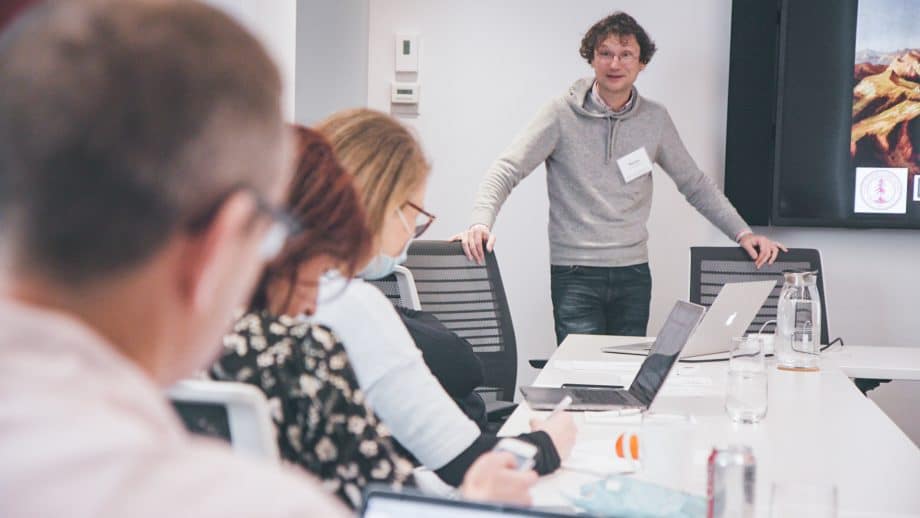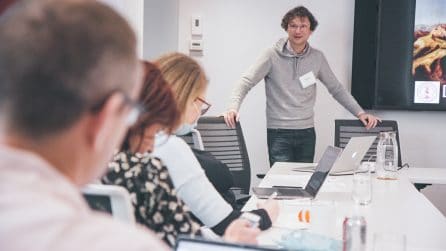 The two-day meetings brought together alumni from around the world to share their latest, unpublished scientific research, get feedback from their peers, form collaborations, and continue their involvement with the greater NYSCF Innovator community. The meetings were held at The NYSCF Research Institute, and much like the NYSCF Innovator Retreats, time was built into each meeting for informal interaction over meals and activities in addition to the formal scientific presentations.
NYSCF is proud of the lasting collaborations and scientific friendships that have resulted from the Investigators' time in the program and look forward to seeing their future accomplishments.
Learn more about the NYSCF – Robertson Investigator Program here.