Restoring Vision with Stem Cells
Age-related macular degeneration (AMD) is a leading cause of vision loss, and  those over the age of 75 have a nearly 30% risk of being affected. Stem cells now offer the opportunity to restore vision in these patients. Hear from Stanley Chang, MD (K.K. Tse and Ku Teh Ying Professor of Ophthalmology, Columbia University), Kapil Bharti, PhD (Senior Investigator, National Eye Institute), and Susan L. Solomon, JD (Founder and CEO, NYSCF Research Institute) about the cell replacement therapies for AMD now under development at NYSCF and the NIH, and their paths to the clinic.
Suggested Audience: General Public
Panelists
Stanley Chang, MD 
Former Edward S. Harkness Professor and Chairman of the Department of Ophthalmology, Columbia University Medical Center
K.K. Tse and Ku Teh Ying Professor of Ophthalmology, Columbia University 
Dr. Chang is an ophthalmology specialist in New York, NY with 41 years' experience. Dr. Chang is a specialist in vitreoretinal disorders and surgery and has pioneered many of the surgical techniques currently used in this field. He is the recipient of several honors including the Hermann Wacker Prize from the Club Jules Gonin, Helmerich Prize from the American Society of Retinal Specialists, the Lifetime Achievement Award and the Secretariat Award from the American Academy of Ophthalmology, the Jackson Lecture and the Alcon Research Institute Award.
Kapil Bharti, PhD
Senior Investigator, Ocular and Stem Cell Translational Research Section
National Eye Institute
Dr. Bharti holds a bachelor's degree in biophysics from the Panjab University in Chandigarh, India, where he graduated with highest honors. This was followed by a master degree in biotechnology at the Maharaja Sayaji Rao University in Baroda, India and a diploma in molecular cell biology at the Johann Wolfgang Goethe University at Frankfurt in Germany. Supported by an international PhD student fellowship, he obtained his PhD from the same institution, graduating summa cum laude. His PhD work involved basic biology in the areas of heat stress, cellular chaperones, and epigenetics. From Germany, Dr. Bharti came to the National Institute of Neurological Disorders and Stroke to work with Dr. Heinz Arnheiter as a postdoctoral fellow. While there, he published numerous papers in the areas of transcription factor regulation, pigment cell biology, and the developmental biology of the eye. It is perhaps this combination of diverse backgrounds that led him to develop an interest in the emerging field of stem cell biology, particularly of the retinal pigment epithelium, as he moved into the role of staff scientist. Dr. Bharti has authored numerous publications and has won several awards, including, most recently, being a finalist in the prestigious trans-NIH Earl Stadtman Symposium.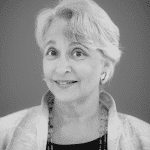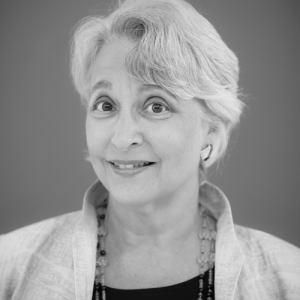 Susan L. Solomon, JD
CEO & Founder
The NYSCF Research Institute
Susan L. Solomon is Founder and Chief Executive Officer of The New York Stem Cell Foundation Research Institute. A veteran healthcare advocate, Susan has received numerous awards for her work with NYSCF, including the New York State Women of Excellence Award, the Triumph Award from the Brooke Ellison Foundation, and recognition as a Living Landmark from the New York Landmarks Conservancy. Susan has decades of leadership experience in starting and building effective and focused organizations. She started her career as an attorney at Debevoise & Plimpton, then held executive positions at MacAndrews & Forbes and APAX (formerly MMG Patricof and Co.) She was the founder and President of Sony Worldwide Networks, the Chairman and CEO of Lancit Media Productions, and served as the founding CEO of Sothebys.com, prior to starting her own strategic management consulting firm Solomon Partners LLC in 2000.
---
We are grateful to the Stavros Niarchos Foundation for their support of our education and outreach programs.