Towards a Stem Cell Cure for Blindness
How are stem cells enabling a cure for age-related blindness?
People over the age of 75 have nearly a 30% risk of developing age-related macular degeneration (AMD), which now affects 11 million in the United States. The "dry" form of AMD results from the deterioration of eye cells called retinal pigmented epithelial (RPE) cells, leading to central vision loss. Stem cells offer a unique opportunity to create new, healthy RPE cells to replace the damaged ones and restore vision in these patients.


Leveraging technology pioneered by scientists at the National Eye Institute (NEI) and in partnership with surgeons at Columbia University, NYSCF is developing a cell therapy to restore vision in dry AMD patients using their own stem cells. Join us for a panel discussion with researchers at the forefront of this therapy, including Stanley Chang, MD (Columbia University), Kapil Bharti, PhD (National Eye Institute), Howard Kim, PhD (NYSCF), and Cecile Terrenoire, PhD (NYSCF) to hear about its path to the clinic. The discussion will open with remarks by NYSCF's interim CEO Derrick Rossi, PhD, and will be moderated by our Vice President of Scientific Outreach, Raeka Aiyar, PhD.
What you'll learn
How the first U.S. clinical trial of a personalized stem cell therapy for dry AMD was just started

How NYSCF is working in partnership with NEI and Columbia University to broaden access to this promising therapy

What it takes to bring a stem cell therapy from the lab to the clinic
Read a summary of the discussion here.
Speaker Bios
Stanley Chang, MD

Former Edward S. Harkness Professor and Chairman of the Department of Ophthalmology, Columbia University Medical Center
K.K. Tse and Ku Teh Ying Professor of Ophthalmology, Columbia University 
Dr. Chang is an ophthalmology specialist in New York, NY with 41 years' experience. Dr. Chang is a specialist in vitreoretinal disorders and surgery and has pioneered many of the surgical techniques currently used in this field. He is the recipient of several honors including the Hermann Wacker Prize from the Club Jules Gonin, Helmerich Prize from the American Society of Retinal Specialists, the Lifetime Achievement Award and the Secretariat Award from the American Academy of Ophthalmology, the Jackson Lecture and the Alcon Research Institute Award.
Kapil Bharti, PhD

Senior Investigator, Ocular and Stem Cell Translational Research Section
National Eye Institute
Dr. Bharti holds a bachelor's degree in biophysics from the Panjab University in Chandigarh, India, where he graduated with highest honors. This was followed by a master degree in biotechnology at the Maharaja Sayaji Rao University in Baroda, India and a diploma in molecular cell biology at the Johann Wolfgang Goethe University at Frankfurt in Germany. Supported by an international PhD student fellowship, he obtained his PhD from the same institution, graduating summa cum laude. His PhD work involved basic biology in the areas of heat stress, cellular chaperones, and epigenetics. From Germany, Dr. Bharti came to the National Institute of Neurological Disorders and Stroke to work with Dr. Heinz Arnheiter as a postdoctoral fellow. While there, he published numerous papers in the areas of transcription factor regulation, pigment cell biology, and the developmental biology of the eye. It is perhaps this combination of diverse backgrounds that led him to develop an interest in the emerging field of stem cell biology, particularly of the retinal pigment epithelium, as he moved into the role of staff scientist. Dr. Bharti has authored numerous publications and has won several awards, including being a finalist in the prestigious trans-NIH Earl Stadtman Symposium.
Howard Kim, PhD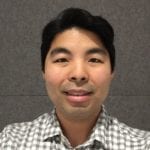 Vice President, Cell Therapy at NYSCF
Dr. Kim is leading NYSCF's clinical translation of a GMP-compliant autologous induced pluripotent stem cell (iPSC) platform, with the aim to advance personalized stem cell treatments. Prior to joining the NYSCF Research in 2018, Dr. Kim worked for seven years at the Centre for Commercialization of Regenerative Medicine (CCRM) in Toronto, Canada following the completion of his PhD in Medical Science and Biomedical Engineering at the University of Toronto in 2011. Dr. Kim has considerable experience as both scientific and managerial leads of high-impact research projects advancing cell therapy technologies in collaboration with academic, government, small biotech, and large-pharma industry partners to assess or optimize promising translational research towards the clinic. Projects have ranged from the development of new cell lines, stem cell culture and differentiation protocols, and novel cellular assays.
Cecile Terrenoire, PhD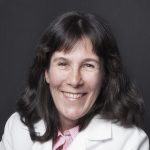 Senior Director, Process Development at NYSCF
Dr. Terrenoire received her PhD in Molecular and Cellular Aspects of Biology in France, with a focus on the study of electrical signal propagation in the heart. She then joined Dr. Kass' laboratory in the Department of Pharmacology at Columbia University for her postdoctoral research on identifying the molecular mechanisms responsible for congenital and age-related forms of cardiac arrhythmia. As a Research Scientist at Columbia University she went on to demonstrate how long QT patient-specific cardiac cells derived from iPSCs can reliably be used to study congenital cardiac diseases and to predict the outcome of specific therapeutic regimens in vivo. In her current role at NYSCF, Dr. Terrenoire leads the development of processes and quality control methods used to manufacture clinical-grade iPSCs and retinal pigmented epithelial cells as part of NYSCF's cell therapy program targeting dry AMD.
Raeka Aiyar, PhD (Moderator)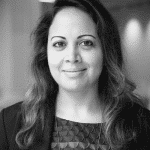 Vice President, Scientific Outreach
The NYSCF Research Institute
Dr. Aiyar is an experienced geneticist turned science communicator. Trained in biology and bioinformatics at the University of Waterloo, she received her PhD at the European Molecular Biology Laboratory in Germany, where she used genomics technology to investigate new therapeutic strategies for mitochondrial diseases. Since then, Dr. Aiyar has dedicated her career to science communication, engaging a variety of audiences through writing, training, and outreach. As Director of Communications and Development at the Stanford Genome Technology Center, she led a range of efforts in patient outreach, scientific strategy, and collaboration building. In her current role, she oversees NYSCF's scientific communication initiatives, developing content for diverse audiences through print and digital media as well as event programming.
---
We are grateful to the Stavros Niarchos Foundation for their support of our education and outreach programs.