Unlocking Rare Disease Treatments with Stem Cells
There are nearly 7,000 rare diseases, more than half of which affect children, and only 5% of which have FDA-approved treatments. Together, they are anything but rare, afflicting an estimated 30 million Americans. Stem cell research has opened a new window into rare diseases and treatment possibilities. Hear from Matt Wilsey (Chairman, President & Co-founder, Grace Science Foundation), Leena Panwala (President and Co-founder, INADcure Foundation), and Daniel Paull, PhD (Senior Vice President, Discovery and Platform Development, NYSCF) about the unique challenges faced by rare disease patients and how stem cell research is advancing treatments and cures. This discussion will be moderated by NYSCF's Associate Vice President of Scientific Outreach, Raeka Aiyar, PhD.
Read the event summary here.
Panelists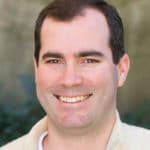 Matt Wilsey
Chairman, President & Co-founder
Grace Science Foundation

Matt is a Silicon Valley entrepreneur, angel investor, and start-up advisor. In addition to consumer products and services, Matt invests in and advocates for biomedical research, drug development, and genetic sequencing technologies.
Before moving to the investment side, he spent many years as a front-line operator. Most recently, Matt was Co-founder and Chief Revenue Officer of CardSpring, a payment infrastructure company that was acquired by Twitter. Previously, Matt ran West coast sales and business development for Howcast.com. Before Howcast, Matt worked for Kohlberg Kravis Roberts (KKR) on the Capital Markets team focused on new product development, capital raising, and investor relations. Prior to that, Matt spent five years as Co-founder and Vice President of Business Development at Zazzle.com. He started his career serving in various roles at the White House and the Department of Defense.
Matt became a "rare disease hunter" and advocate after his daughter, Grace, was born with NGLY1 Deficiency. He has since funded nearly 75 scientists at 20 medical centers in 5 countries with the sole purpose of treating the disease.
Matt holds a B.A. from Stanford University and a M.B.A. from Stanford's Graduate School of Business. In addition to the Grace Science Foundation, Matt is also a Board member at the Charles and Helen Schwab Foundation.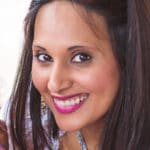 Leena Panwala 
President
INADcure Foundation
Leena Panwala is a dedicated and loving wife, mother, a successful entrepreneur and a co-founder of INADcure Foundation, Inc. She graduated from Pennsylvania State University with a bachelor's degree in Political Science in 2004. Leena's daughter, Ariya was diagnosed with Infantile Neuroaxonal Dystrophy in September 2016. After months of sleepless nights scouring the internet for treatment options and hearing stories from other families affected by INAD, she realized the INAD community needed a voice. Leena and her husband, Anil Panwala created the INADcure Foundation, Inc. along with the help of Megan Thomas, Esq. and Kristin Phillips on Dec 27th, 2016.
As president of INADcure Foundation, Leena has been working hard to establish strong connections within the scientific community in addition to biotech companies that have interest in gene therapies for rare diseases. With a professional background in operations and management Leena has helped in ensuring the success of new businesses that are just starting out. She hopes to bring that knowledge to help the INADcure foundation reach its goals of pursuing a treatment/cure for Infantile Neuroaxonal Dystrophy in a timely manner.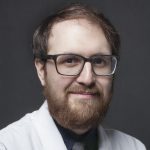 Daniel Paull, PhD
Senior Vice President of Discovery and Platform Development
The NYSCF Research Institute
Dr. Paull oversees the NYSCF Global Stem Cell Array® team and works on a variety of diseases including rare diseases. Dr. Paull received his PhD in Ophthalmology and Cell Biology from University College London, England, and performed his postdoctoral work in the lab of Dr. Dieter Egli at NYSCF. In the latter role, he laid the groundwork for developing the NYSCF automation systems by gaining a firm understanding of cellular reprogramming as well as protocols required for maintaining and differentiating the cells. 
After his postdoctoral work, Dr. Paull served as a Staff Scientist in the automation group at NYSCF. Dr. Paull's work was pivotal in developing the core technology for the NYSCF Global Stem Cell Array®, including automation of the derivation of somatic cells and the reprogramming of these cells to induced pluripotent stem cells (iPSCs). In his current role, Dr. Paull continues to improve and scale up NYSCF's iPSC technology, and to oversee its application to collaborative projects across the research community.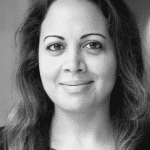 Raeka Aiyar, PhD (Moderator)
Associate Vice President, Scientific Outreach
The NYSCF Research Institute
Dr. Aiyar is an experienced geneticist turned science communicator. Trained in biology and bioinformatics at the University of Waterloo, she received her PhD at the European Molecular Biology Laboratory in Germany, where she used genomics technology to investigate new therapeutic strategies for mitochondrial diseases. Since then, Dr. Aiyar has dedicated her career to science communication, engaging a variety of audiences through writing, training, and outreach. As Director of Communications and Development at the Stanford Genome Technology Center, she led a range of efforts in patient outreach,  scientific strategy, and collaboration building. In her current role, she oversees NYSCF's scientific communication initiatives, developing content for diverse audiences through print and digital media as well as event programming.
---
We are grateful to the Stavros Niarchos Foundation for their support of our education and outreach programs.