NYSCF – Robertson Investigator Finds a Promising Strategy Against HIV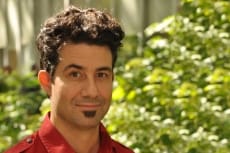 NYSCF – Robertson Stem Cell Investigator Dr. Derrick Rossi, of Harvard University, published the latest from his lab on using a gene editing technique to block HIV from invading and destroying the immune system. The research, published in Cell Stem Cell, describes how the scientists used CRISPR-Cas gene editing technology to edit genes out of human blood-forming stem cells, making them impervious to HIV.
While this research is, at minimum, years away from reaching the clinic, it proves a promising and exciting new direction for HIV treatments and cures.
Read the press release in the Harvard Gazette >>