NYSCF – Robertson Investigator Reprograms Skin Cells to Mimic Rare Disease
News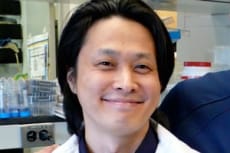 NYSCF – Robertson Stem Cell Investigator Dr. Gabsang Lee, of John's Hopkins University School of Medicine, was senior author on a Cell Stem Cell paper describing the successful reprograming of patients' skin cells into neural crest cells then adult cell types that display many biological features of familial dysautonomia, a rare genetic disorder.
Critically, the scientists developed a protocol that skips the induced pluripotent stem cell step, reducing the time needed to make neural crest cells that are more similar to familial dysautonomia patients' own cells by seven to nine months.
While less than 500 patients worldwide suffer from familial dysautonomia, dysfunctional neural crest cells cause a multitude of diseases including familial dysautonomia, facial malformations and an inability to feel pain among others. This research has the potential to transform and accelerate research on all neural crest disorders.
Read the press release on EurekAlert >>