We Need 100% of the Available Brainpower to Reach Cures. NYSCF's Initiative on Women in Science and Engineering Is Fighting to Make Sure We Get There.
News
"We were determined to do something more than just write another white paper that would end up in a drawer," explained NYSCF Associate Vice President of External Programs Kristin Smith-Doody. "We need concrete actions to make progress towards gender equity, so we aimed for that."
Smith-Doody was speaking about our Initiative on Women in Science and Engineering (IWISE). We launched IWISE to address one of the most pressing issues facing science, technology, engineering, and medicine (STEM): gender inequality. Our mission is to bring better treatments and cures to patients, and if we don't have all the best minds working toward that goal, it simply won't happen.
"Our best hope for eliminating disease is to have all the brightest minds working on all the most challenging scientific questions," remarked Smith-Doody, who has spearheaded IWISE's activities over the past six years. "We need women to not just enter science, but to compete and excel. And we have to give them the resources to do that."
The Beginnings
IWISE began out of collective frustration. Scientists were approaching our CEO Susan Solomon and voicing concerns about the state of the scientific community. Women weren't being invited to speak at conferences as much as men. They weren't represented on committees. They weren't being given the same opportunities, and as a result, their progress was being stilted.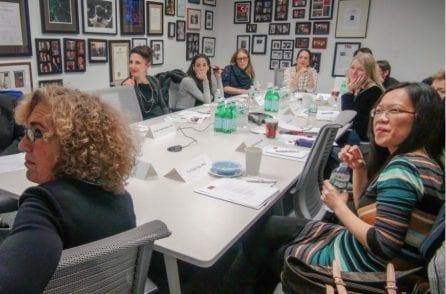 "Susan, being the tenacious woman she is, said 'I hear you, and we will do something about this,'" explained Smith-Doody.
So, on a freezing cold day in February of 2014, IWISE was born. It started with a working group: a collective of fifteen female scientists spanning all career stages, everything from postdocs to leaders of institutions. Together, this group discussed which strategies could have the greatest potential to promote gender equity in STEM. The only rules were that the strategies had to be actionable and cheap (or free).
"We didn't want to give institutions any excuses for why they couldn't implement these strategies," said Smith-Doody. "We didn't want them to say they didn't have the funding to do them."
Seven Actionable Strategies
By the end of the day, the group identified a set of seven strategies that were low or no cost, which they published in a 2015 Cell Stem Cell paper. The institutional strategies cover three main areas:
Focus on direct financial support. With flexible family care spending (allowing grantees to use their funds for things like childcare or eldercare), researchers can more easily travel to scientific meetings, and 'extra hands' awards allow scientists who become primary caregivers to hire technicians, postdocs, or assistants to aid in their work.
Promote psychological and cultural change. Implicit bias statements, educational events that inspire young women to pursue STEM, and ensuring decision-making committees are gender balanced are direct ways to include and value the contributions of women.
Pursue major collaborations and initiatives. Additionally, implementing our own systems for tracking such data is helping to define the nature and extent of the issue.
The Report Card
To capitalize on the third group of strategies, IWISE devised a method for surveying the landscape of gender representation in STEM: The Institutional Report Card for Gender Equality. For the last 4 years, have used the Report Card in our extramural grants program to collect quantitative data about gender representation throughout the educational and academic pipeline, as well as qualitative data on institutional policies to support women in science. We have now collected 1,287 Report Cards, representing 541 unique institutions across 38 countries, and published an analysis of this data in Cell Stem Cell a few months ago. The results unfortunately leave a lot to be desired.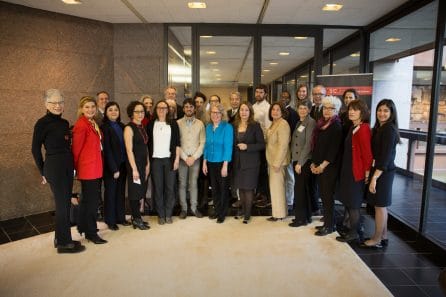 We learned from the Report Card that women are well represented among undergraduate, graduate, and post-graduate students, but among faculty, as seniority increased, representation decreased: less than 10% of tenured faculty recruits were women in nearly one-third of the institutions. They were underrepresented as external seminar program speakers and in committees for faculty promotions, institutional strategy, and graduate student appointment/recruitment. Most institutions did not have policies that promote gender diversity on committees or to encourage women-friendly workplaces.
"I think it was important for us to learn that the issue has less to do with whether women are entering STEM, but rather whether they are staying," noted Smith-Doody. "That's a huge problem. Without the full talent pool sticking around to work toward cures — we're in a lot of trouble."
Hope for a Brighter Future
While the results of the Report Card did not show the change we are hoping to see, there are signs of progress. For example, simply asking institutions to fill out the Report Card draws their attention to gender disparities, encouraging them to identify areas for improvement, and hopefully inspiring them to make necessary changes to policy and data collection.
"Initially, many institutions told us that they had no way to find the information needed for the Report Card," explains Smith-Doody. "But in subsequent years, we heard that information on gender equity is now being tracked and is more easily accessible."
And although they are in the minority, some institutions reported creative, proactive solutions as well as policies and programs to support women, many of which could easily be implemented by others. Many of these programs followed IWISE's seven actionable strategies, giving Smith-Doody hope for the future.
"It's encouraging to see these programs and policies emerging. I'm confident that this will continue to grow and that it will one day become the standard. I don't want anyone to feel entirely discouraged by what we've found — I don't feel that way."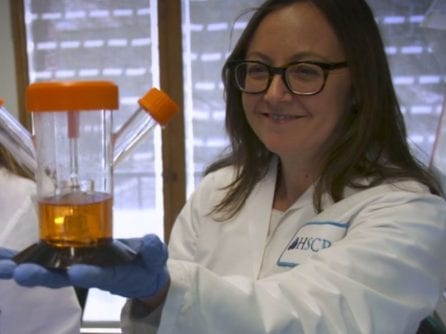 "I hope that by the time my daughter enters this field, she will find a different scenario – a scenario where you can balance a lot of things in your life and still be a very successful scientist," adds Dr. Paola Arlotta, a NYSCF – Robertson Stem Cell Investigator Alumna, Chair of The Harvard Department of Stem Cell and Regenerative Biology, and a member of the IWISE working group. "I hope people are sincerely thinking about this problem and doing something about it by sponsoring and mentoring young female and minority scientists. This issue is very important to me and I'm very grateful to NYSCF for allowing me to be a part of IWISE's work."
What's Next for IWISE?
IWISE plans to continue advocating for the seven actionable strategies and implementing the Report Card. This July, we will be co-hosting a meeting with the American Association for the Advancement of Science and the Center for Women in Academic Medicine.
"The meeting will focus on metrics," explains Smith-Doody. "It will bring together various institutional leaders — those with the power to put metrics-based reporting in place. We are going to talk about how we may be able to adopt the Report Card more widely throughout the United States."
Smith-Doody thinks that this type of large-scale collaboration will make a profound difference, and that calls for change from scientists, students, and advocates around the world are helping set it into motion.
"There is a bright light being shone on this issue right now, and I'm very hopeful that by working together with different institutions, we will move the needle on this issue."
Learn more about IWISE's work in: