Conversation with Experts: Updates on the COVID-19 Fight
Interested in learning about the latest advancements and challenges in COVID-19 research? Watch this webinar for an interactive panel discussion with members of the global NYSCF Innovator Community. Deepta Bhattacharya, PhD (NYSCF – Robertson Stem Cell Investigator Alumnus, University of Arizona) and Larry Luchsinger, PhD (NYSCF – Druckenmiller Fellow Alumnus, New York Blood Center) share the latest updates on their large studies of patient blood and what they are teaching us about severe cases of COVID-19 and immunity. Shuibing Chen, PhD (NYSCF – Robertson Stem Cell Investigator Alumna, Weill Cornell Medicine) and Scott Noggle, PhD (Senior Vice President of Research, The NYSCF Research Institute) talk about the different stem cell models of COVID-19 they have developed, which are illuminating the ways the virus impacts our bodies and accelerating drug discovery. The discussion was moderated by NYSCF's Associate Vice President, Scientific Outreach Raeka Aiyar, PhD.
Moderator & Panelists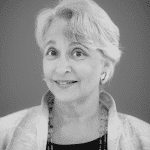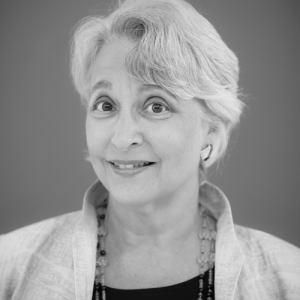 Susan L. Solomon, JD (Introduction)
CEO & Founder, The NYSCF Research Institute
Susan L. Solomon is Founder and Chief Executive Officer of The New York Stem Cell Foundation Research Institute. A veteran healthcare advocate, Susan has received numerous awards for her work with NYSCF, including the New York State Women of Excellence Award, the Triumph Award from the Brooke Ellison Foundation, and recognition as a Living Landmark from the New York Landmarks Conservancy. Susan has decades of leadership experience in starting and building effective and focused organizations. She started her career as an attorney at Debevoise & Plimpton, then held executive positions at MacAndrews & Forbes and APAX (formerly MMG Patricof and Co.) She was the founder and President of Sony Worldwide Networks, the Chairman and CEO of Lancit Media Productions, and served as the founding CEO of Sothebys.com, prior to starting her own strategic management consulting firm Solomon Partners LLC in 2000.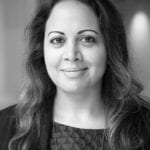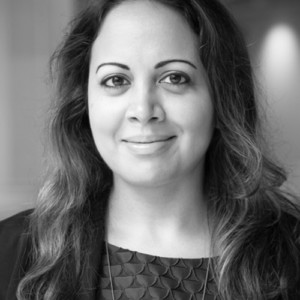 Raeka Aiyar, PhD (Moderator)
Associate Vice President, Scientific Outreach
The NYSCF Research Institute
Dr. Aiyar is an experienced geneticist turned science communicator. Trained in biology and bioinformatics at the University of Waterloo, she received her PhD at the European Molecular Biology Laboratory in Germany, where she used genomics approaches to define new therapeutic intervention points for mitochondrial diseases. Since then, Dr. Aiyar has dedicated her career to science communication, engaging a variety of audiences through writing, training, and outreach. As Director of Communications and Development at the Stanford Genome Technology Center, she led the Center's scientific communications, including scientific strategy, program management, and collaboration building. In her current role, she oversees NYSCF's scientific communication initiatives, develops content for diverse audiences, and leads our outreach to the research community.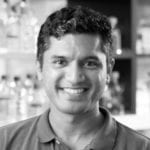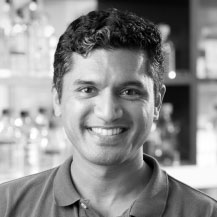 Deepta Bhattacharya, PhD
NYSCF – Robertson Stem Cell Investigator Alumnus
Associate Professor of Immunobiology, University of Arizona
Deepta Bhattacharya is an expert in immunology whose lab studies stem cells and antibody responses to infections and vaccines. He received his PhD from the University of California, Berkeley, studying a type of immune cells known as B cells. For his postdoctoral fellowship, he trained at Stanford University, studying the cell biology of hematopoietic stem cells and the cells they give rise to. In 2008, he began his own lab at Washington University in St. Louis, first as an Assistant Professor and then as a tenured Associate Professor. Dr. Bhattacharya returned in 2017 to his birthplace of Tucson to join the Department of Immunobiology at the University of Arizona. His team is doing research on blood from recovered COVID-19 patients, including a test that can detect antibodies against the COVID-19 virus, which can be harnessed to develop treatments and vaccines.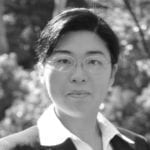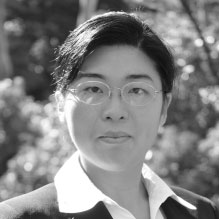 Shuibing Chen, PhD
NYSCF – Robertson Stem Cell Investigator Alumna
Associate Professor of Surgery and of Biochemistry, Weill Cornell Medical College
Shuibing Chen is a pioneer in stem cell models of disease and leveraging them for drug screening. Her lab studies the role of genetics and environmental factors on pancreatic beta cells in type 1 and 2 diabetes. She received her BS and MS in Chemistry from Tsinghua University in China, and carried out her PhD work with Dr. Peter G. Schultz at the Scripps Research Institute. After graduation, she joined Dr. Douglas Melton's laboratory at Harvard University to study the creation of pancreatic cells from human stem cells. She has received many awards including a American Diabetes Association (ADA) Junior Faculty Award, NIH Director's New Innovator Award, and the International Society for Stem Cell Research Dr. Susan Lim Young Investigator Award. Dr. Chen is creating organoids (3D clusters of human tissue made from stem cells) that contain cells believed to be most susceptible to SARS-CoV-2 infection. She is using these stem cell models of the infection to test which drugs may help combat the disease. In later stages of this research, she will use NYSCF's automated technologies to scale up and accelerate her drug screens.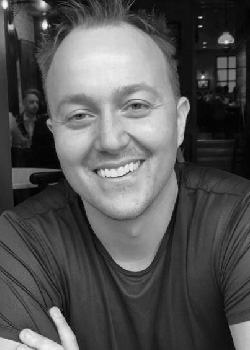 Larry Luchsinger, PhD
NYSCF – Druckenmiller Fellow Alumnus
Principal Investigator, New York Blood Center
Larry Luchsinger is an expert in stem cells and blood whose lab at the New York Blood Center focuses on the maintenance and self-renewal of blood stem cells, located in bone marrow. Scientists have successfully achieved treatments of diseases such as leukemia, lymphoma, and myeloma through transplantation to replace these stem cells. In his work, he hopes to improve targeted therapies to treat diseases of blood stem cell origin. He is also collecting blood samples from recovered COVID-19 patients and examining them for biomarkers (molecular signatures) that indicate an increased risk of severe reaction to the virus. This work may lead to a future test for predicting disease severity.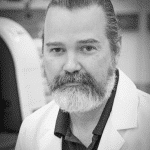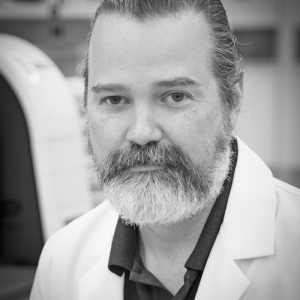 Scott Noggle, PhD
Senior Vice President of Research, The NYSCF Research Institute
Scott Noggle is an experienced stem cell biologist who has spearheaded critical technologies to advance the field. He was a primary developer of The NYSCF Global Stem Cell Array®, the only fully automated robotic system of its kind for the accurate and reproducible generation of stem cell lines. His current work focuses on using stem cells to better understand and treat neurodegenerative diseases, primarily Alzheimer's disease. Dr. Noggle received his PhD from the Medical College of Georgia and completed his postdoctoral research at The Rockefeller University, where he studied stem cells and neurology. With his team at the NYSCF Research Institute, Dr. Noggle is using stem cells to create the types of lung cells that are impacted by the COVID-19 disease, which will be made available to COVID-19 researchers globally for use in testing therapies.
---
We are grateful to the Stavros Niarchos Foundation for their support of our education and outreach programs.