Defining Parkinson's Triggers and Catalyzing New Therapies
Why do some people develop Parkinson's disease (PD) while others do not? The answer involves a complex interplay between genetics, aging, and other factors. Stem cells are fueling our understanding of how brain cells go from being healthy early in life to diseased in old age, as well as catalyzing cell therapies that replace damaged brain cells with healthy ones. Hear from experts Lorenz Studer, MD (Memorial Sloan Kettering Cancer Center), Malin Parmar, PhD (Lund University), Vikram Khurana, MD, PhD (Brigham and Women's Hospital, Harvard Medical School), and Gist Croft, PhD (The NYSCF Research Institute) as they discuss how stem cells are helping to address the lack of therapies that can slow, stop, or reverse PD. The discussion was moderated by NYSCF's Raeka Aiyar, PhD.
Suggested Audience: General Public
Panelists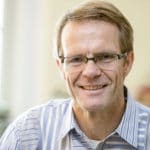 Lorenz Studer, MD
Director, Center for Stem Cell Biology
Memorial Sloan Kettering Cancer Center
Dr. Studer is the Director of the Center for Stem Cell Biology and a Member of the Developmental Biology Program at the Memorial Sloan Kettering Cancer Center. His lab has established many of the currently available techniques for turning human pluripotent stem cells into the diverse cell types of the nervous system. He has also been among the first to realize the potential of patient-specific stem cells in modeling human disease and in drug discovery and has developed strategies to measure and manipulate cellular age in pluripotent-derived lineages. Finally, he has a major interest in regenerative medicine and currently leads a multidisciplinary consortium to pursue the clinical application of human stem cell-derived dopamine neurons for the treatment of Parkinson's disease. Recent awards recognizing Dr. Studer's work include a MacArthur Fellowship, the Ogawa-Yamanaka Prize and the Jacob Heskel Gabbay Award in Biotechnology and Medicine.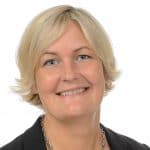 Malin Parmar, PhD
NYSCF – Robertson Stem Cell Investigator Alumna
Professor of Developmental and Regenerative Neurobiology, Lund University
Dr. Parmar's research has a strong translational focus. Together with her lab she has shown in a series of high-profile publications how human fibroblasts can be converted into neurons, how glial cells can be reprogrammed into neurons in vivo, and how therapeutic dopamine neurons can be generated from human embryonic stem cells. She is the recipient of an ERC starting grant and an ERC Consolidator grant. She leads the European effort STEM-PD, designed to bring stem cell-derived dopamine neurons to clinical trials, and she is a key partner within European and International networks as well as Industry partners to develop new, cell based therapies for Brain Repair with focus on Parkinson's Disease.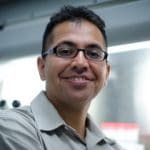 Vikram Khurana, MD, PhD
NYSCF – Robertson Stem Cell Investigator
Chief of the Division of Movement Disorders, Brigham and Women's Hospital and Harvard Medical School
Associate Member, Broad Institute of Harvard and MIT
Senior Advisor, Yumanity Therapeutics
Dr. Khurana is Chief of the Division of Movement Disorders at Brigham and Women's Hospital and Harvard Medical School, where he also leads the Dr. B.R. and Dr. C.R. Shetty Initiative in Parkinsonian Disorders. He is Principal Faculty at the Harvard Stem Cell Institute, Associate Member of the Broad Institute of Harvard and MIT, and Senior Advisor to Yumanity Therapeutics, a company he co-founded in 2014. His clinical and research interests relate to neurodegenerative disorders focusing on Parkinson's disease (PD) and related dementias, rarer disorders including multiple system atrophy and ataxias. Patients with these disorders are seen by him at Brigham and Women's Hospital.
Dr. Khurana is a medical graduate of the University of Sydney, Australia, and came to Boston as a Fulbright Scholar in 2001, obtaining his Ph.D. in neurobiology from Harvard University in 2006. He completed his neurology residency at Brigham and Women's and Massachusetts General Hospitals, and fellowship in movement disorders and ataxia at Massachusetts General Hospital, where he was on the faculty from 2012 to 2016. Dr. Khurana received postdoctoral training in the laboratories of Drs. Susan Lindquist and Rudolf Jaenisch at the Whitehead Institute for Biomedical Research (MIT), at which time he led some of the first studies to identify and reverse pathologies in human stem cells derived from PD patients.
His current research continues to bring stem-cell technologies toward personalized and precise diagnostics and therapeutics for neurodegenerative disorders. Dr. Khurana's research has been recognized through awards from the American Academy of Neurology, American Australian Association, Department of Defense, Multiple System Atrophy Coalition, National Ataxia Foundation Parkinson's Disease Foundation and the NIH. In 2018, he was named a Robertson Investigator of the New York Stem Cell Foundation.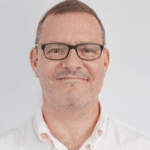 Gist Croft, PhD
Senior Research Investigator
The NYSCF Research Institute
Dr. Croft is a Senior Research Investigator at the NYSCF Research Institute, where he leads the organization's Parkinson's and neurodegeneration program. Dr. Croft is an expert in using stem cells to understand human neurodevelopment and neurodegenerative disease as well as in microscopy and imaging. He helped develop the first human stem cell models of ALS as a PhD student at Columbia University. In his postdoctoral work at The Rockefeller University, he defined a new system to study early human embryology and led a team which used stem cells to uncover a previously unknown way in which Huntington's disease affects neurodevelopment. At NYSCF, Dr. Croft works with stem cells to recreate Parkinson's disease in a dish and study the behavior and interactions of various brain cell types affected in the disease, with a focus on the role of glia cells and neuroinflammation.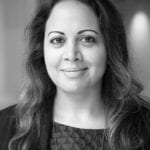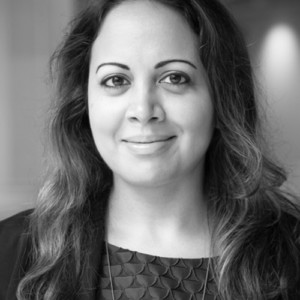 Raeka Aiyar, PhD (Moderator)
Associate Vice President, Scientific Outreach
The NYSCF Research Institute
Dr. Aiyar is an experienced geneticist turned science communicator. Trained in biology and bioinformatics at the University of Waterloo, she received her PhD at the European Molecular Biology Laboratory in Germany, where she used genomics technology to investigate new therapeutic strategies for mitochondrial diseases. Since then, Dr. Aiyar has dedicated her career to science communication, engaging a variety of audiences through writing, training, and outreach. As Director of Communications and Development at the Stanford Genome Technology Center, she led a range of efforts in patient outreach, scientific strategy, and collaboration building. In her current role, she oversees NYSCF's scientific communication initiatives, developing content for diverse audiences through print and digital media as well as event programming.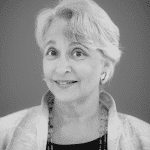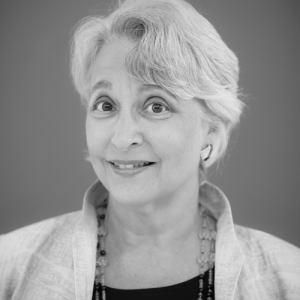 Susan L. Solomon, JD (Host)
CEO & Founder
The NYSCF Research Institute
Susan L. Solomon is Founder and Chief Executive Officer of The New York Stem Cell Foundation Research Institute. A veteran healthcare advocate, Susan has received numerous awards for her work with NYSCF, including the New York State Women of Excellence Award, the Triumph Award from the Brooke Ellison Foundation, and recognition as a Living Landmark from the New York Landmarks Conservancy. Susan has decades of leadership experience in starting and building effective and focused organizations. She started her career as an attorney at Debevoise & Plimpton, then held executive positions at MacAndrews & Forbes and APAX (formerly MMG Patricof and Co.) She was the founder and President of Sony Worldwide Networks, the Chairman and CEO of Lancit Media Productions, and served as the founding CEO of Sothebys.com, prior to starting her own strategic management consulting firm Solomon Partners LLC in 2000.