NYSCF Internship Information Session: Nuts & Bolts of Applying
Every year, the New York Stem Cell Foundation (NYSCF) Research Institute hosts a ten-week unique, summer enrichment internship program that provides students a rare glimpse into the fast-paced world of stem cell research, insight into life at an entrepreneurial nonprofit research institute, exposure to career opportunities in science, and connections to valuable professional and peer networks. Join us for an information session, discussing the various tracks you can explore at NYSCF and the career development skills you will acquire throughout the summer.
Hear from NYSCF's Daniel Paull, PhD, Laura Andres-Martin, PhD, and Christine Lin Egli about what they look for when interviewing and the different internship tracks the NYSCF Summer Internship offers including:
Automation / Software Engineering
Data Science / Bioinformatics
Laboratory Research
Programs Administration
Learn more and apply to the NYSCF Summer Internship Program here. 
Suggested Audience: Undergraduate and graduate students, recent graduates
Speakers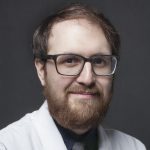 Daniel Paull, PhD
Senior Vice President of Discovery and Platform Development
The NYSCF Research Institute
Dr. Paull oversees the NYSCF Global Stem Cell Array® team and works on a variety of diseases including rare diseases. Dr. Paull received his PhD in Ophthalmology and Cell Biology from University College London, England, and performed his postdoctoral work in the lab of Dr. Dieter Egli at NYSCF. In the latter role, he laid the groundwork for developing the NYSCF automation systems by gaining a firm understanding of cellular reprogramming as well as protocols required for maintaining and differentiating the cells. 
After his postdoctoral work, Dr. Paull served as a Staff Scientist in the automation group at NYSCF. Dr. Paull's work was pivotal in developing the core technology for the NYSCF Global Stem Cell Array®, including automation of the derivation of somatic cells and the reprogramming of these cells to induced pluripotent stem cells (iPSCs). In his current role, Dr. Paull continues to improve and scale up NYSCF's iPSC technology, and to oversee its application to collaborative projects across the research community.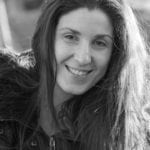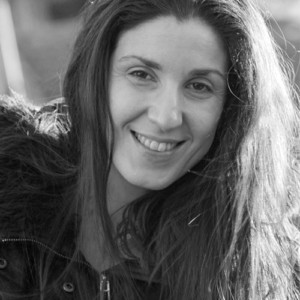 Laura Andres-Martin, PhD
Research Investigator, Oncology
The NYSCF Research Institute
Laura Andres-Martin received her PhD from the University of Salamanca in Spain. She then worked as a postdoctoral fellow at Weill Cornell Medicine, focusing on neurodegenerative disorders and adult stem cell biology. In 2015, she was awarded a NYSCF – Druckenmiller Postdoctoral Fellowship. She now leads NYSCF's women's reproductive cancer program, where her research is focused on applying stem cell technologies to create a 'living biobank' of patient-specific tumor samples as a route to developing advanced diagnostics, understanding cancer genetics, and selecting more effective, personalized therapeutics.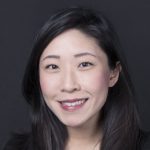 Christine Lin Egli
Chief Advancement Officer
The NYSCF Research Institute
Christine joined NYSCF in July 2013 from the international fundraising consulting firm CCS, where she was a Vice President, serving as resident counsel to CEOs and Boards of leading organizations across the non-profit sector. A violinist of over 30 years, Christine previously worked at the Yale School of Music and currently serves on the Board of the Chelsea Music Festival in New York City. Christine holds an MBA from the Yale School of Management and an AB from Harvard College.
---
We are grateful to the Stavros Niarchos Foundation for their support of our education and outreach programs.