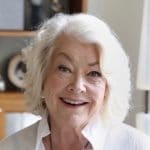 Margo Alexander
Retired Chairman & CEO at UBS Global Asset Management​
Bio
Margo Alexander is former Board Chair of Acumen Fund, an international philanthropy that invests in businesses serving the poor. She served nine years of Acumen's first ten years and continues to work with the organization as Chairman of the Social Impact Investing Committee.
Ms. Alexander is the retired Chairman and CEO of UBS Global Asset Management (previously, Mitchell Hutchins Asset Management). She spent thirty years in the financial industry at UBS/PaineWebber, beginning as a research analyst and later directing major businesses in equity research, sales and trading. At the time of the UBS acquisition in 2000 she was a member of the PaineWebber Executive Committee and retired in 2003 from UBS.
Ms. Alexander is a graduate of the University of California at Berkeley and the Harvard Graduate School of Business Administration.
Ms. Alexander is a member of the advisory board of Haas School and its Center for Responsible Business, is a member of the Council on Foreign Relations and serves on the board of the Eleanor Roosevelt Legacy Committee and The New York Stem Cell Foundation.