Neuroscience Investigator Awards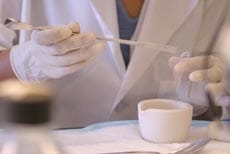 The 2017 NYSCF – Robertson Neuroscience Investigator Award RFA is now open.
Applications are due February 22, 2017.
NYSCF is soliciting applications from early career investigators for Innovator awards in neuroscience. The goal of this initiative is to foster truly bold, innovative scientists with the potential to transform the field of neuroscience. Applicants are encouraged in the fundamental areas of developmental, cellular, cognitive, and translational neuroscience, broadly interpreted. Applicants need not be working in areas related to stem cells.
The award provides $1.5M USD over 5 years and is open to researchers based at accredited academic institutions and nonprofit research institutions from throughout the world.
To be eligible, candidates must:
• Have completed one or more of the following degrees: MD, PhD, DPhil
• Be within 5 years of starting a faculty (professorship) or comparable position on June 1, 2017
• Have demonstrated ability to independently supervise staff and research
• Have a publication record containing articles that are innovative and high impact
*PLEASE NOTE – ONLINE APPLICATION SUBMISSION PROCESS*
All applications must be submitted through NYSCF's online grant management system.
Click here to register and apply!
Applicants must submit an Institutional Report Card for Gender Equality in order for the application to be considered complete. Details and FAQ's can be found here.
Click here to view the 2017 RFA
View the Investigator Program FAQs
To be notified of the next RFA release through email, please sign up below: