NYSCF Remembers John Eastman
News
The New York Stem Cell Foundation mourns the loss of Board Director Emeritus John L. Eastman, who, with his wife Jodie, was a founding supporter of our work and early collaborator in launching NYSCF as an organization and setting the stage for our growth and success today.
"John's humanity, his intellect, his humility and his love buoyed his family and friends, and will continue to inspire all of us who were privileged to know him. We will miss him dearly," reflected NYSCF CEO Susan L. Solomon.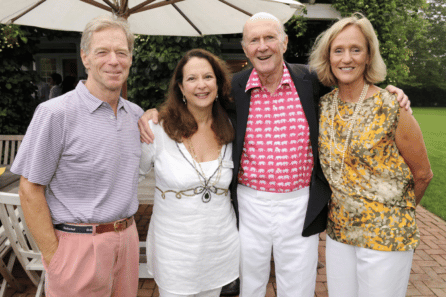 John and Jodie were inspired to join NYSCF in accelerating better treatments for type 1 diabetes, which affects one of their grandchildren. John, a forward-thinking individual who cared deeply for all those impacted by disease, championed stem cell science and pioneering research. 
While John stepped off the NYSCF Board in 2016, he and Jodie remained on our Leadership Council and with the entire Eastman family as stalwart supporters. Their guidance and dedication have made so much of what we do possible, and our thoughts are with them at this time.