2021 Hope on the Horizon: A Fireside Chat with Moderna Founder Dr. Derrick Rossi & NYSCF CEO Susan L. Solomon
Many exciting breakthroughs in biomedical research and treatment are on the horizon for 2021 thanks to recent advancements in regenerative medicine, vaccine technology, and much more. Watch our past conversation with biotech pioneer, Moderna founder, NYSCF – Robertson Stem Cell Investigator Alumnus, and NYSCF Board Member Derrick Rossi, PhD and NYSCF CEO & Founder Susan L. Solomon to hear about Dr. Rossi's exciting mRNA technology that has accelerated COVID-19 vaccines, what we can expect to see from these vaccines in the coming months, and why stem cell science should make you optimistic for 2021 and beyond.

Read the event summary here.
Panelists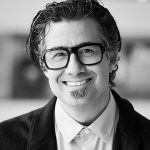 Derrick Rossi, PhD
NYSCF Board Member
NYSCF – Robertson Stem Cell Investigator Alumnus
President and CEO, Convelo Therapeutics
Founder, Moderna Therapeutics
Co-Founder, Magenta Therapeutics
Co-Founder, Intellia Therapeutics
Former Associate Professor, Harvard University and Boston Children's Hospital
Dr. Rossi is a serial biotech entrepreneur and leading stem cell scientist. His efforts in the development of cutting-edge technologies and new therapeutic strategies are at the forefront of regenerative medicine and biotechnology. Time magazine named Dr. Rossi as one of the 100 Most Influential People in the world (Time 100) in 2011. Dr. Rossi earned his BSc and MSc from University of Toronto, and his PhD from the University of Helsinki. He was a Professor at Harvard Medical School and Harvard University and an investigator at Boston Children's Hospital where he led an academic team working on stem cell biology and regenerative medicine. Discoveries made in Dr. Rossi's lab have led to the formation of several leading biotechnology companies. His development of modified-mRNA reprogramming was named by Time magazine as one of the top ten medical breakthroughs of 2010. That same year, Dr. Rossi leveraged that technology to found Moderna Therapeutics, a clinical-stage company focused on modified-mRNA therapeutics that is now a leader in the COVID-19 vaccine race. In 2015, Dr. Rossi co-founded Intellia Therapeutics, a publicly traded Cambridge-based company focused on developing CRISPR/Cas9-based therapeutics. In 2016, he co-founded Magenta Therapeutics, which is focused on transforming transplantation medicine. In 2017, he helped launch Convelo Therapeutics, which is developing remyelination therapeutics for patients suffering from demyelination diseases such as multiple sclerosis. He currently serves as the founding CEO of Convelo.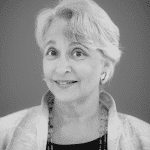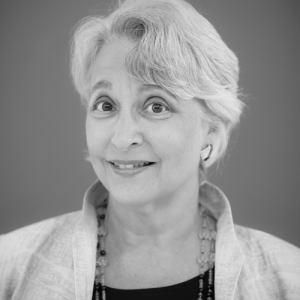 Susan L. Solomon, JD
CEO & Founder
The NYSCF Research Institute
Susan L. Solomon is Founder and Chief Executive Officer of The New York Stem Cell Foundation Research Institute. A veteran healthcare advocate, Susan has received numerous awards for her work with NYSCF, including the New York State Women of Excellence Award, the Triumph Award from the Brooke Ellison Foundation, and recognition as a Living Landmark from the New York Landmarks Conservancy. Susan has decades of leadership experience in starting and building effective and focused organizations. She started her career as an attorney at Debevoise & Plimpton, then held executive positions at MacAndrews & Forbes and APAX (formerly MMG Patricof and Co.) She was the founder and President of Sony Worldwide Networks, the Chairman and CEO of Lancit Media Productions, and served as the founding CEO of Sothebys.com, prior to starting her own strategic management consulting firm Solomon Partners LLC in 2000.
---
We are grateful to the Stavros Niarchos Foundation for their support of our education and outreach programs.