Young Student Education
An ongoing education program that seeks to provide stem cell science education to middle and high school students throughout the greater New York City area.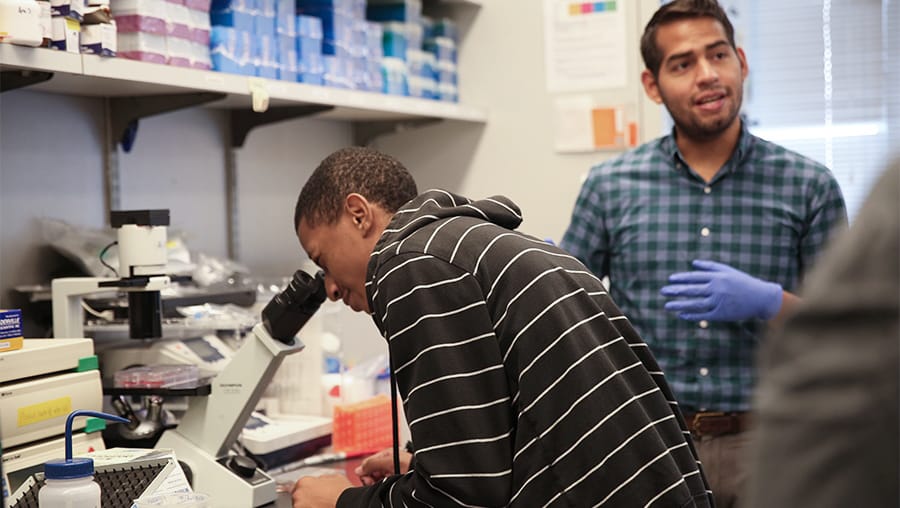 The program exists to promote scientific literacy, educate young people on the promise of stem cell research, and encourage students to study science and technology.
Throughout the year as part of the NYSCF Academy, we deploy pairs of NYSCF scientists to schools throughout the greater New York City area, where they provide seminars on stem cell biology. The scientists also engage students in thoughtful discussions about stem cell research and its promise for the future. Students have the opportunity to meet the scientists and ask questions about stem cell research and their careers as scientists. The seminars take on a variety of formats, from intimate classroom discussions to presentations to large auditoriums full of students, and are tailored to match the goals and needs of individual schools.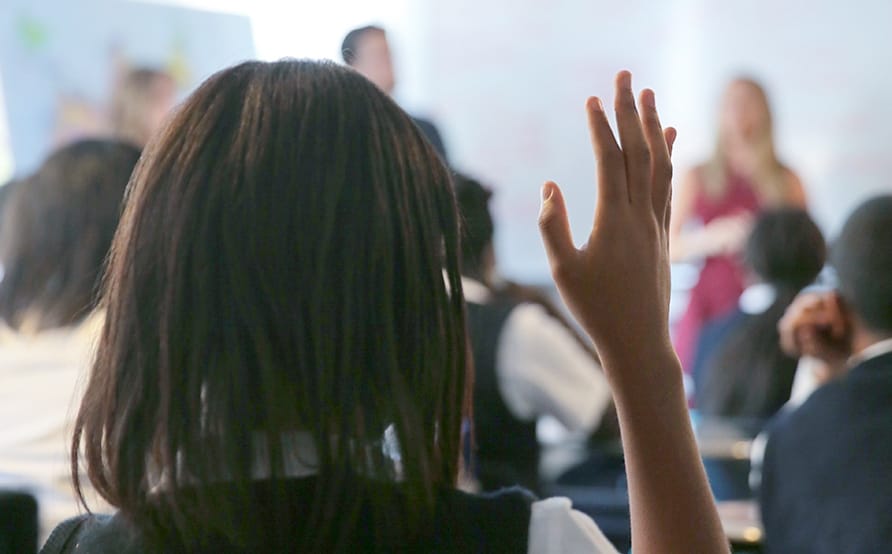 In addition, NYSCF hosts laboratory tours and career panels for schools and other nonprofit educational programs. The tours are hosted throughout the year, and give students the chance to have a firsthand look at a scientific laboratory, to meet the diverse team of NYSCF scientists, and to explore the wide variety of career opportunities in this fast-paced field.