A NYSCF – Supported Cell Therapy for Parkinson's Disease is Entering Clinical Trials
News
A major hallmark of Parkinson's disease is the loss of dopamine-producing neurons in the brain, which in turn causes patients to lose  motor control abilities. NYSCF – Robertson Stem Cell Investigator Alumna Malin Parmar, PhD, of Lund University, has spent a decade developing a cell therapy to replace these cells, and this revolutionary treatment (called 'STEM-PD') has just received approval for a Phase I/IIa clinical trial in Sweden.
"We are excited and looking forward to this clinical study of STEM-PD, hoping that it could potentially help reduce the significant burden of Parkinson's disease. This has been a massive team effort for over a decade, and the regulatory approval is a major and important milestone," said Dr. Parmar, who is a Professor of Developmental and Regenerative Neurobiology at Lund, in a statement. 
Dr. Parmar's innovative work towards a Parkinson's cell therapy earned her the NYSCF – Robertson Stem Cell Investigator Award in 2016, which provided support for her lab's research until 2021, including her work on STEM-PD.
This is the first such trial in Europe (a parallel effort from Lorenz Studer's group at BlueRock Therapeutics and Memorial Sloan Kettering Cancer Center is underway in the United States). Dr. Parmar's therapy is being supported by Novo Nordisk, one of the world's largest pharmaceutical companies, and is conducted in partnership with Skåne University Hospital, the University of Cambridge, Cambridge University Hospitals NHS Foundation Trust (CUH), and Imperial College London.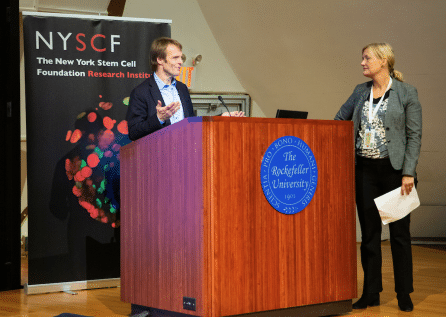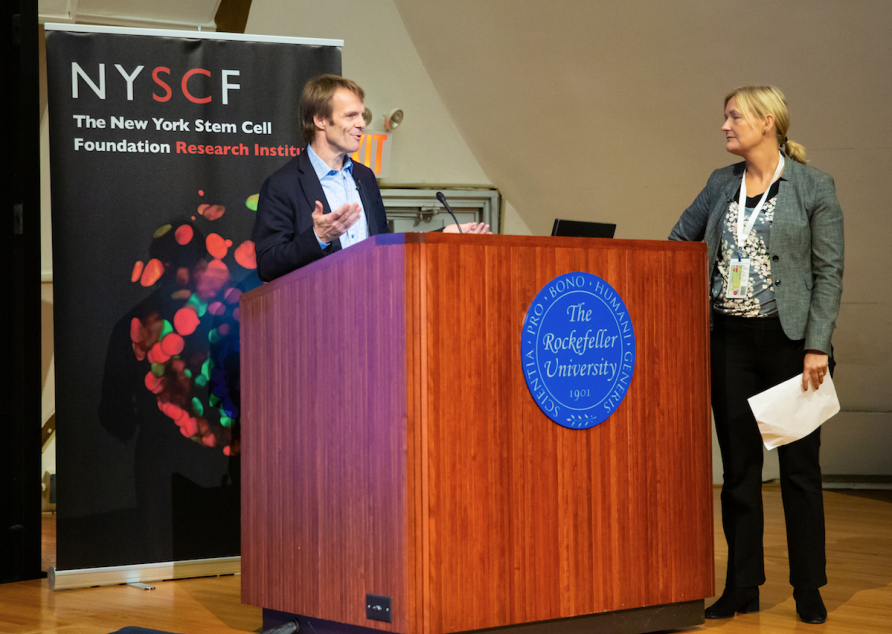 "Our data shows that the STEM-PD product is safe and highly efficacious in reverting motor deficits in preclinical models of Parkinson's disease," noted Agnete Kirkeby, PhD, an Associate Professor of Neuroscience at the University of Copenhagen who led the preclinical development of the product.
This initial trial will test safety and tolerability of the therapy, along with secondary measures of how well the transplanted cells survive in the brain and impact Parkinson's symptoms. The study will begin with 8 patients in Sweden, with plans to expand to Cambridge University Hospital in the UK.
"Our teams have previously performed cell transplantation trials in Parkinson's disease, but this is the first trial using a stem cell derived medicinal product for replacement of dopamine neurons," said Håkan Widner, PhD, sponsor representative from Skåne University Hospital. 
"The use of stem cells will in theory enable us to make unlimited amounts of dopamine neurons and thus opens the prospect of producing this therapy to a wide patient population," added Roger Barker, BA, MBBS, MRCP, PhD, of the University of Cambridge – the project's clinical lead. "This could transform the way we treat Parkinson's disease."
Hear more from Drs. Parmar and Studer about these exciting cell therapies for Parkinson's in this webinar hosted by NYSCF in April of 2021.