NYSCF Collaboration Sends Multiple Sclerosis and Parkinson's Disease Brain Cells to Space
News
Brain cells derived from the stem cells of multiple sclerosis and Parkinson's disease patients are on their way up to the International Space Station!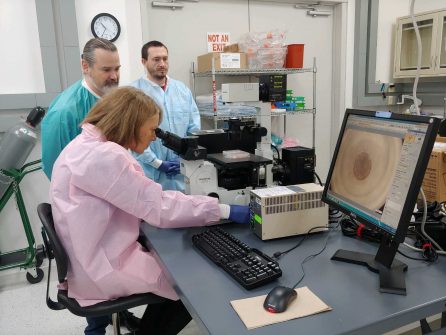 This afternoon, SpaceX flight CRS-19 launched from Cape Canaveral, carrying the components for the first-ever long-term study of patient cells in microgravity. This project – a collaboration between NYSCF, Aspen Neuroscience, and Space Tango funded by the National Stem Cell Foundation (NSCF)—aims to better understand the role of microglia (the brain's immune cells) in these diseases and uncover targets for new treatments.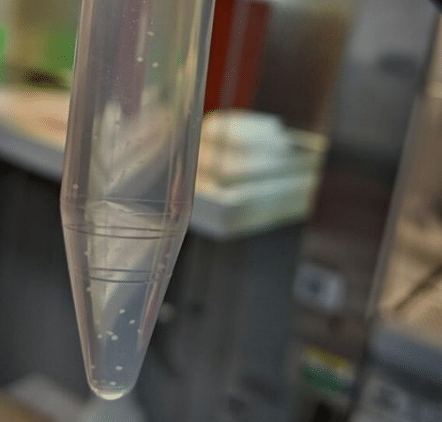 "There is significant potential to advance our understanding of MS and PD as we initiate these long-term studies of patient cells in microgravity now that we have completed our preliminary tests," said Dr. Valentina Fossati, NYSCF Senior Research Investigator in a press release. "We look forward to leveraging the unique capabilities of spaceflight research to better understand the role of microglia in multiple sclerosis and Parkinson's disease, as well as how dysfunction in these cells can be targeted therapeutically."
"Supporting this collaboration between world-class research teams during a time of explosive growth in our understanding of the research advances possible in space is a great privilege," said Dr. Paula Grisanti, CEO of NSCF. "We are delighted to be funding such innovative science at the frontier of new drug and cell therapy discovery."
A test flight took place in July to test the setup and equipment for the experiments. In the current flight, researchers will begin collecting data about how patient cells function in microgravity. These patient-derived cells are aggregated into organoids – 3D tissue that captures how different types of cells interact and behave, just as they would in the human brain. Dr. Fossati's team has pioneered methods for creating many brain cell types from patient stem cells and assembling them into organoids. Examining these organoids in the CubeLab (a shoebox-sized mini-lab pioneered by Space Tango) will allow scientists to gain unique insights into how the brain malfunctions in these diseases.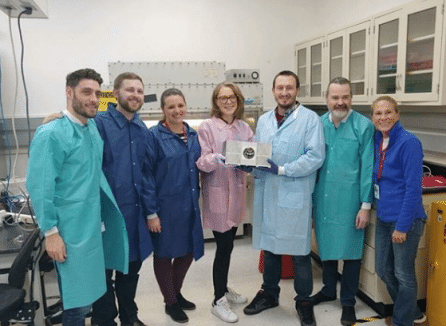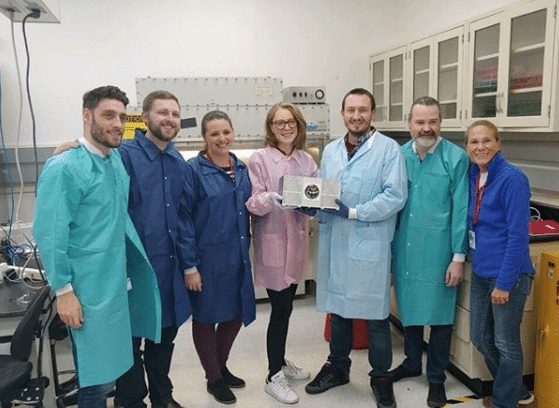 "We are excited to collaborate on the first study of progressive multiple sclerosis and Parkinson's patient brain cells in space. This work will provide important insights into the mechanisms behind these diseases and advance targets for future treatments," said Susan L. Solomon, NYSCF Chief Executive Officer.
Learn more about this study and see photos from the first launch.
Photo credits: Mike Deep for NSF, Space Tango
Read more in: