NYSCF – Druckenmiller Fellow Alumnus Publishes on Paternal Age Effects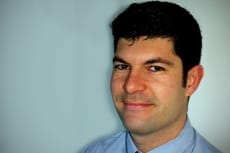 NSYCF – Druckenmiller Fellow Alumnus Dr. Marco Seandal of Weill Cornell Medical College published his latest research on how paternal age effects genetic mutations in Stem Cell Reports.
The scientists' experiments showed enhanced fitness of sperm stem cells with a specific age-related mutation. In addition, the scientists model will be useful for testing many different age-related genetic mutations carried by sperm to reveal mechanisms of disease.