Updates on the NYSCF Community's Fight Against COVID-19
News
We are proud of our scientists and Innovator community who are hard at work developing solutions for those impacted by COVID-19. This ranges from better detecting the SARS-CoV-2 virus that causes the COVID-19 disease, to developing effective treatments and vaccines, to protecting healthcare workers on the front lines. Read below about current COVID-19 projects and check back for regular updates on this promising work.
Latest conversation with COVID-19 experts
Watch a panel discussion to hear from members of the NYSCF community on their promising new projects to accelerate treatments and diagnostics for COVID-19.

NYSCF Research Institute Making Lung Cells for COVID-19 Research
We are leveraging the power of human stem cells as disease models to help better understand COVID-19 and find urgently needed treatments, in collaboration with top scientists worldwide. Led by NYSCF's Senior Vice President of Research Scott Noggle, PhD, we are using stem cells to create the specific types of lung cells that are affected by COVID-19.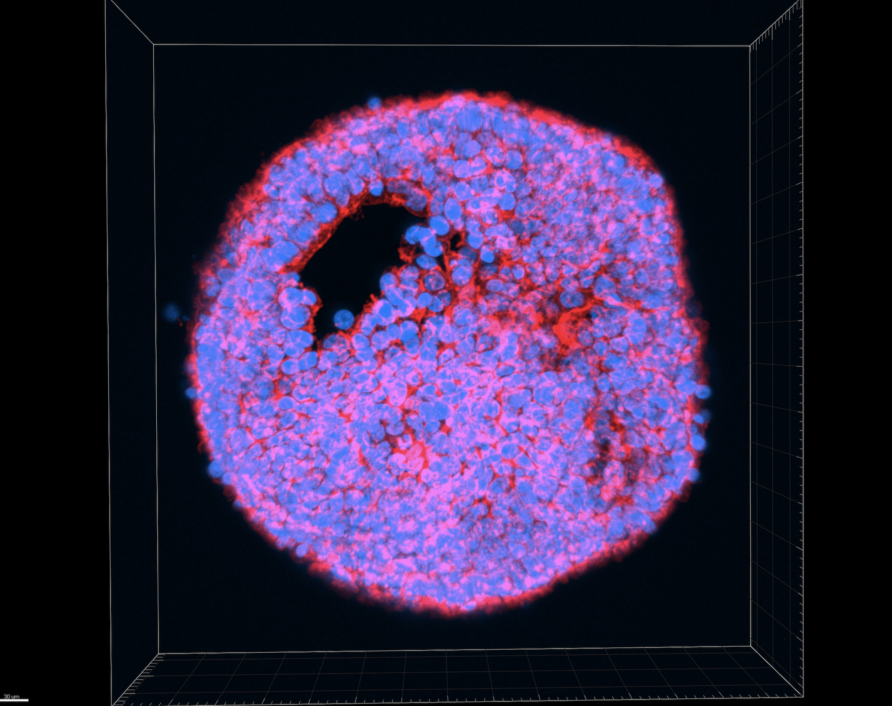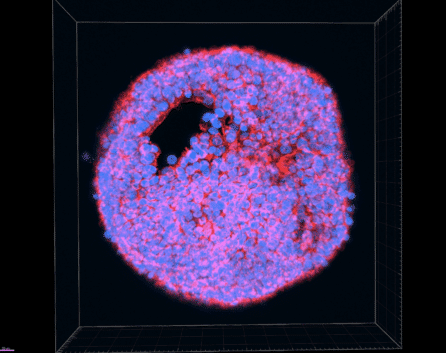 We will generate these lung cells using our extensive biobank of human stem cell lines, and make them available to the broader scientific community as a resource for COVID-19 research. Our goals in creating these models are to accelerate studies of how the SARS-CoV-2 virus infects and affects lung cells, how genetics may make certain individuals more susceptible to severe cases of the disease, and to test therapies with the potential to stop or prevent infection. These lung cell models of COVID-19 will be used by leading virologists and chemists across the globe, including:
Feng Zhang Develops CRISPR-Based COVID-19 Diagnostic Protocol and Launches Survey for Hotspot Detection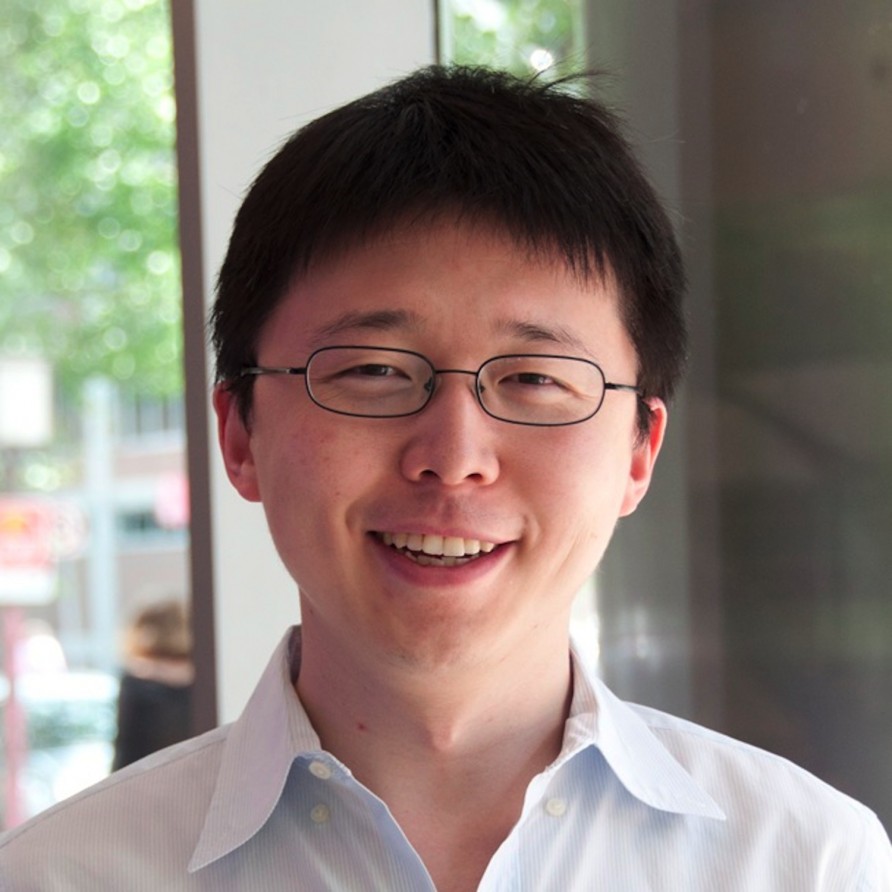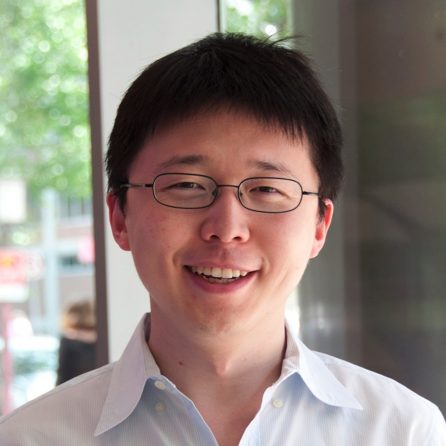 NYSCF – Robertson Stem Cell Investigator Alumnus Feng Zhang, PhD, of the Broad Institute of MIT and Harvard, is using his CRISPR gene editing-powered tool called SHERLOCK to develop a paper strip test that can quickly and inexpensively detect the virus. This tool has recently received emergency authorization from the FDA to be used by "high complexity laboratories" as a diagnostic.
Dr. Zhang has also introduced a procedure for better extraction of RNA from patient swab samples, which has been a bottleneck for SARS-CoV-2 testing.
Mass population survey efforts are underway to allow early detection of COVID-19 hotspots, including an app soon to be deployed by Dr. Zhang, and a web survey and dashboard showing county-level data from the Englander Institute for Precision Medicine at Weill Cornell, directed by Olivier Elemento, PhD, a member of the NYSCF Women's Reproductive Cancer Initiative Scientific Advisory Board.
Shuibing Chen Testing COVID-19 Drugs Using Stem Cell Models of SARS-CoV-2 Infection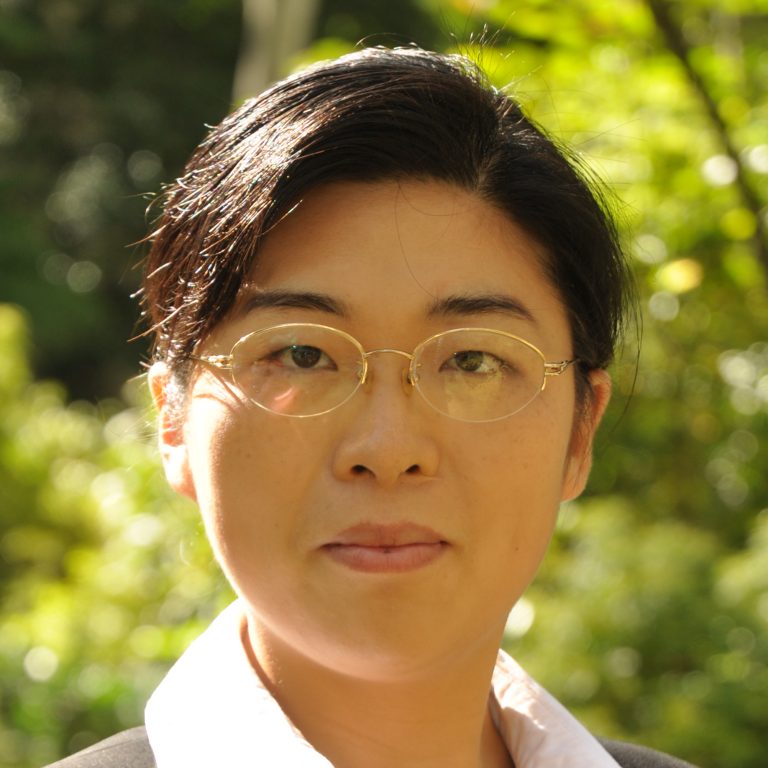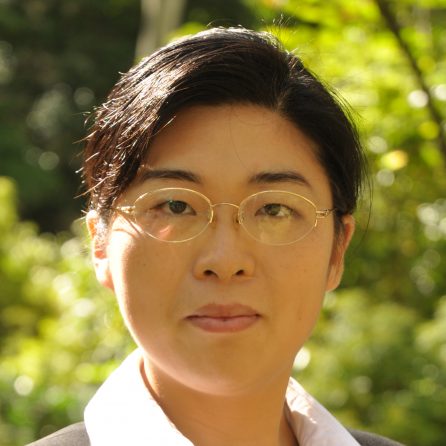 NYSCF – Robertson Stem Cell Investigator Alumna Shuibing Chen, PhD, at Weill Cornell Medicine, is testing drugs on the human cells susceptible to SARS-CoV-2 infection.
Dr. Chen is creating organoids (3D clusters of human tissue made from stem cells) that contain cells believed to be most susceptible to SARS-CoV-2 infection. She is using these stem cell models of the infection to test which drugs may help combat the disease. In a recent Cell Stem Cell paper, Dr. Chen evaluated the ability of 1,280 FDA-approved drugs to block SARS-CoV-2 entry into cells. In later stages of this research, she will use NYSCF's automated technologies to scale up and accelerate her drug screens. Learn more about this work in Nature.
Larry Luchsinger Searches for Indicators of Severe Reaction to COVID-19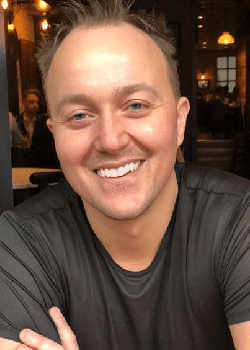 NYSCF – Druckenmiller Fellow Alumnus Larry Luchsinger, PhD, at the New York Blood Center, is collecting samples from recovered COVID-19 patients and examining them for biomarkers (molecular signatures) that indicate an increased risk of severe reaction to the virus. This work may lead to a future test for predicting disease severity. 
NYSCF Research Institute scientists are working with Dr. Luchsinger to develop and implement best practices for analyzing these large clinical datasets.
His team recently released the results of a study on a rapid antibody test submitted to the FDA for approval.
Biotech Founded by Derrick Rossi Launches Clinical Trial for New Vaccine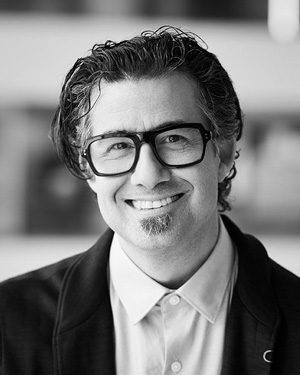 Moderna Therapeutics, a biotech founded by NYSCF – Robertson Stem Cell Investigator Alumnus Derrick Rossi, PhD, is leading the world by entering a new vaccine into phase I clinical trials in humans just 63 days after the novel coronavirus was sequenced – an unprecedented feat. 
Moderna's innovative vaccines use engineered messenger RNA – molecules that instruct cells to produce specific proteins. The company's messenger RNA medicines  prompt the body to produce the proteins that are missing, dysfunctional, or therapeutically useful in a disease. 
The trial, which began March 16, includes 45 healthy adults ages 18-55. Three different doses will be administered – each to 15 people who will then be studied to measure the vaccine's safety and immunogenicity (ability to cause the desired immune response that would be protective against infection). Preliminary testing in 8 healthy individuals shows that the vaccine appears to be safe and able to stimulate an immune response against the virus.
Deepta Bhattacharya Develops Test for Detecting Antibodies Against the Novel Coronavirus in Recovered Patients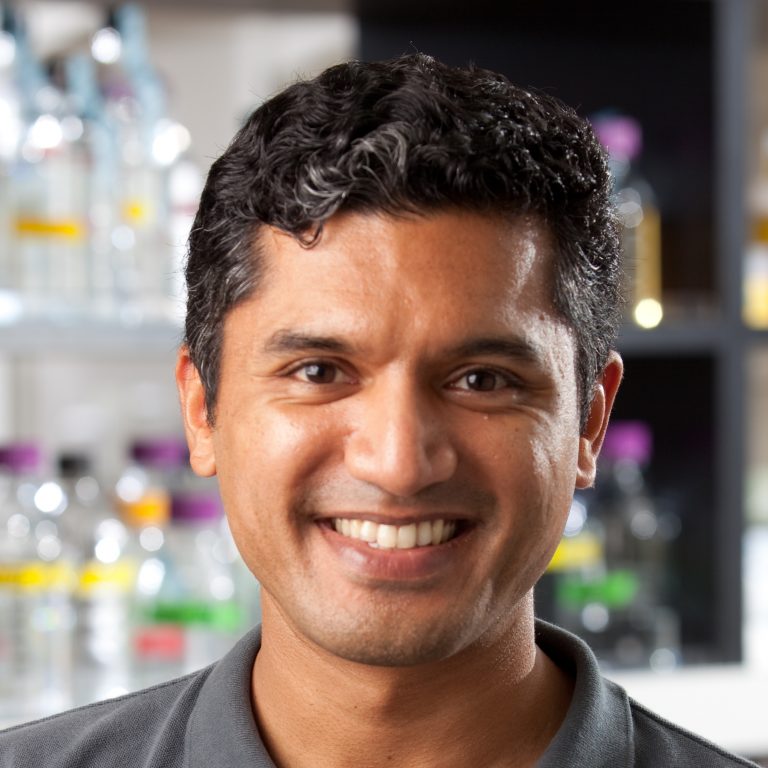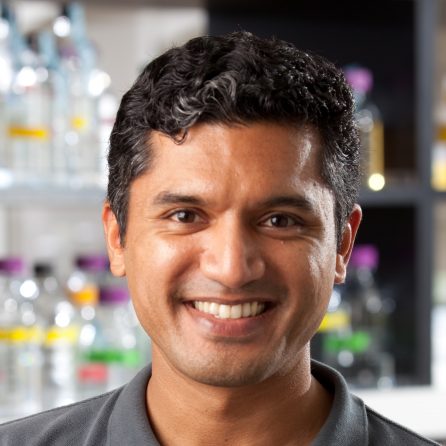 University of Arizona researchers co-led by NYSCF – Robertson Stem Cell Investigator Alumnus Deepta Bhattacharya, PhD, have begun using a test that can detect antibodies against the COVID-19 virus in previously infected people. The tool will help researchers better understand how widespread the virus is, whether someone can become reinfected, and how to advance vaccines and treatments for the disease. 
The test works by measuring the presence of antibodies specific to the SARS-CoV-2 virus in a person's blood. Even if a person doesn't show symptoms of COVID-19, they can still have antibodies in their blood if they were previously infected. And if scientists can determine which antibodies helped that person fight off the virus, they can mass-produce them for use in treatments and vaccines.
"One of the goals of what Janko and I would like to do is from these patient samples, figure out which specific antibodies are protective," Dr. Bhattacharya told The Arizona Republic. "Then that actually can be something that is therapeutically useful."
Chris Gregg Using Artificial Intelligence to Accelerate Diagnosis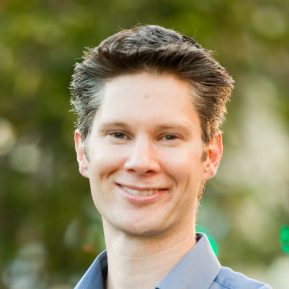 NYSCF — Robertson Investigator Alumnus Chris Gregg, PhD, is adapting his artificial intelligence-based Storyline platform –  a platform for analyzing cognitive and behavioral patterns where patients can answer questions about their disease experience over time – to collect and analyze comprehensive symptomatic data from potential COVID-19 patients to accelerate diagnosis.
Data donation will be initiated in the coming weeks.
Stephen Brohawn and Hillel Adesnik Searching For New Drug Targets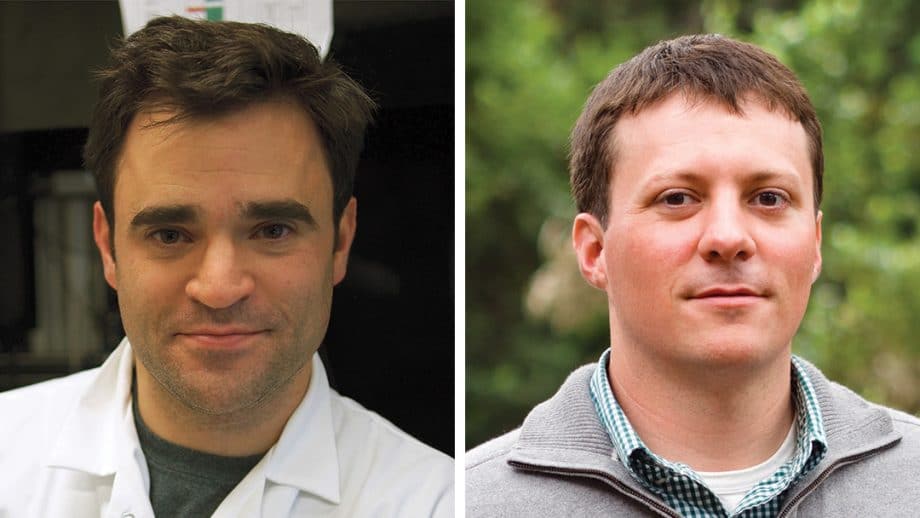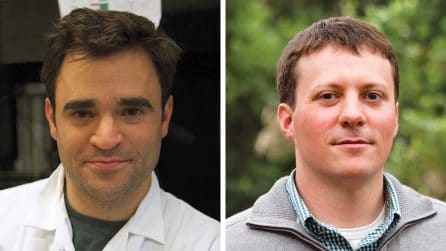 SARS-CoV-2 viruses (and all human coronaviruses) encode two essential ion channels in their genomes called E and 3A. Disruption of either channel reduces virulence and disease in animal models, making them promising, albeit understudied, targets for anti-viral therapeutics. NYSCF – Robertson Neuroscience Investigators Steve Brohawn, PhD, and Hillel Adesnik, PhD, are using high throughput screening approaches to identify novel inhibitors of E and 3A channels. This will be complemented by functional assays and high-resolution structure determination to understand precisely how these channels function and how they can be blocked by small molecule drugs.
Ed Boyden Developing Electricity-Free Ventilators, New Detection and Intervention Strategies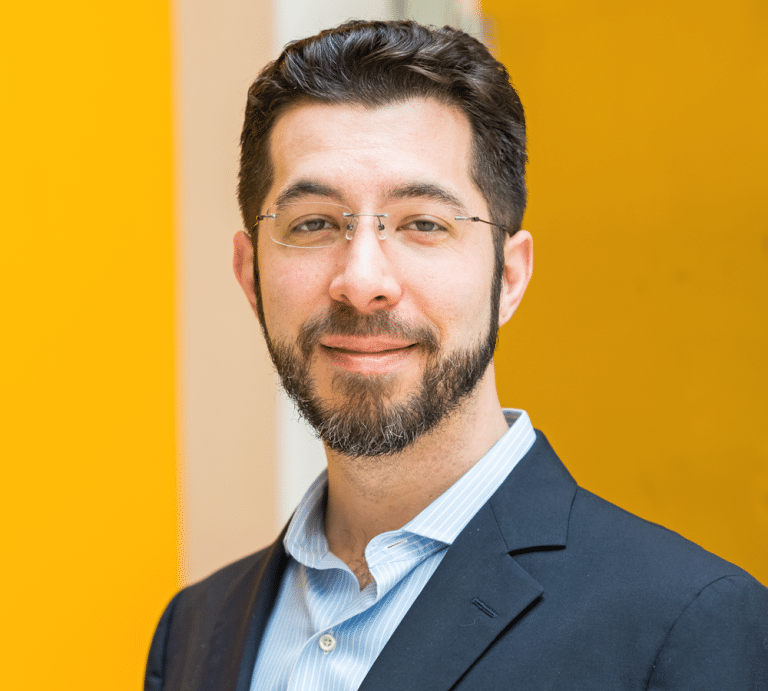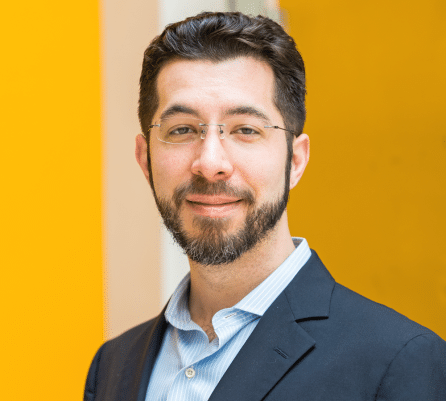 NYSCF – Robertson Neuroscience Investigator Alumnus Ed Boyden, PhD, of MIT is spearheading a number of projects aimed at better detection and treatment of COVID-19.
Dr. Boyden and collaborators have developed a prototype of a ventilator, based on initial designs by Dr. John Dingley, that does not require electricity or batteries to run. It is instead fueled by pressure from the ventilator's oxygen tank, allowing greater portability for these essential devices.
His team is also developing an inhalable therapeutic that would block the 'doorway' that SARS-CoV-2 uses to enter human cells as well as a gene therapy that introduces a 'dummy' virus into the body to prevent SARS-CoV-2 from replicating.
Additionally, two of Dr. Boyden's postdocs are developing a handheld diagnostic device to detect SARS2-CoV-2 at point-of-care based on its RNA sequence. This diagnostic builds on an existing genetic analysis device that can be used to validate the identity of wildlife or food products. 
Claire Wyart Launches Website with COVID-19 Information From Experts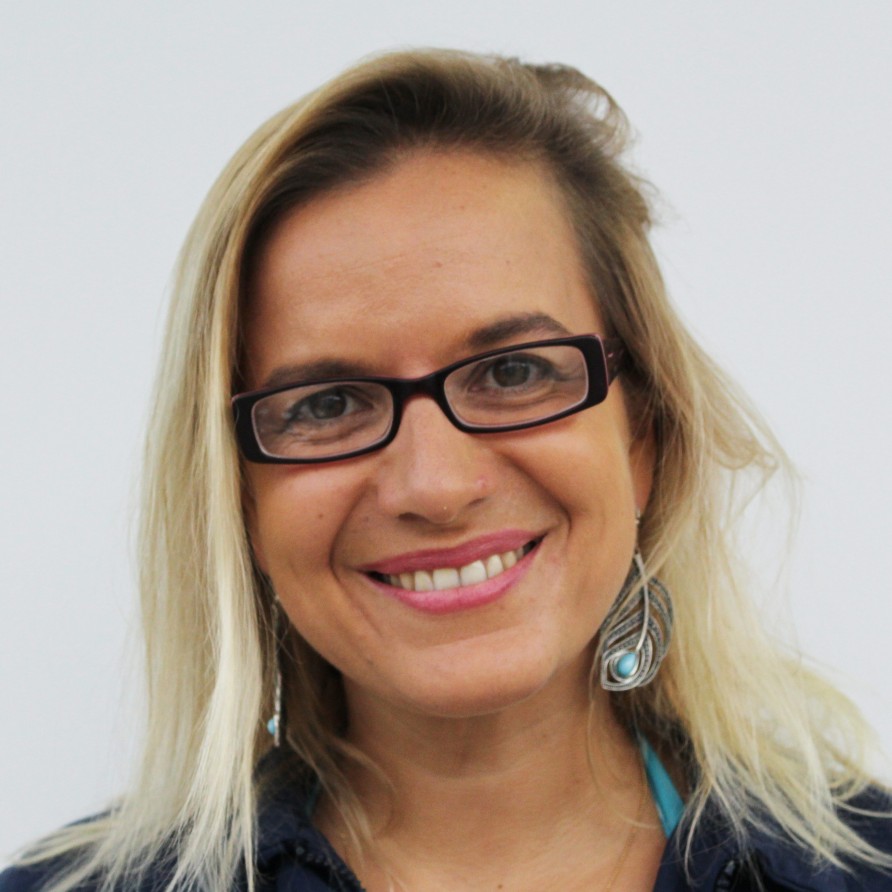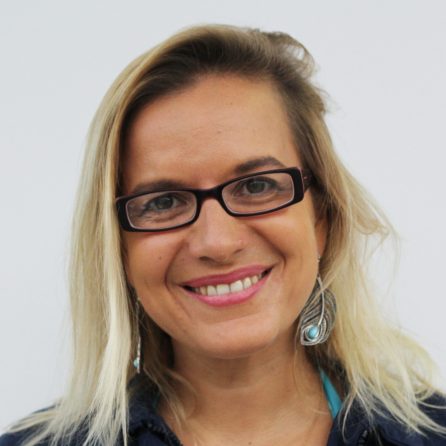 NYSCF – Robertson Neuroscience Investigator Alumna Claire Wyart, PhD, of the Brain and Spine Institute in France is working with experts in virology, epidemiology, and immunology on a website called 'Adiós, Corona!' that provides helpful tips and information on testing, distancing, transmission, and much more. The site aims to establish best practices to stop the spread of the virus and help the public stay safe. Scientists are currently working to translate the site into several languages, including English, Spanish, French, Italian, Arabic, Russian, Portuguese, Greek, and Turkish.
Kay Unger Mobilizing Fashion Industry to Deliver Personal Protective Equipment to Hospitals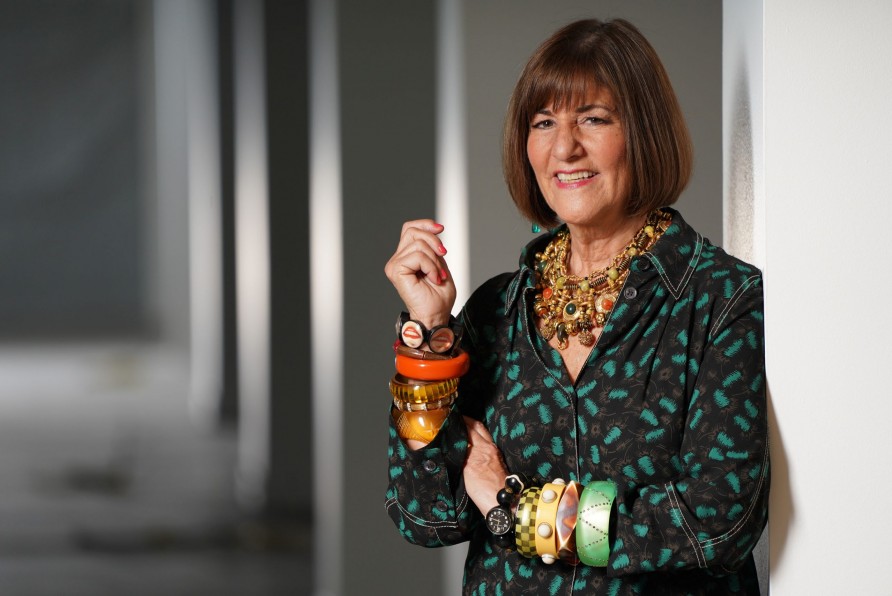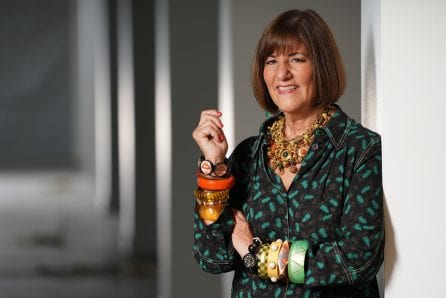 NYSCF Board Member Kay Unger, a pioneer in the fashion industry, is working with leaders in the fashion industry to  increase the production and distribution of essential personal protective equipment (such as masks and gowns) for healthcare workers.
Francesco Clark Producing Hand Sanitizer for Hospital Workers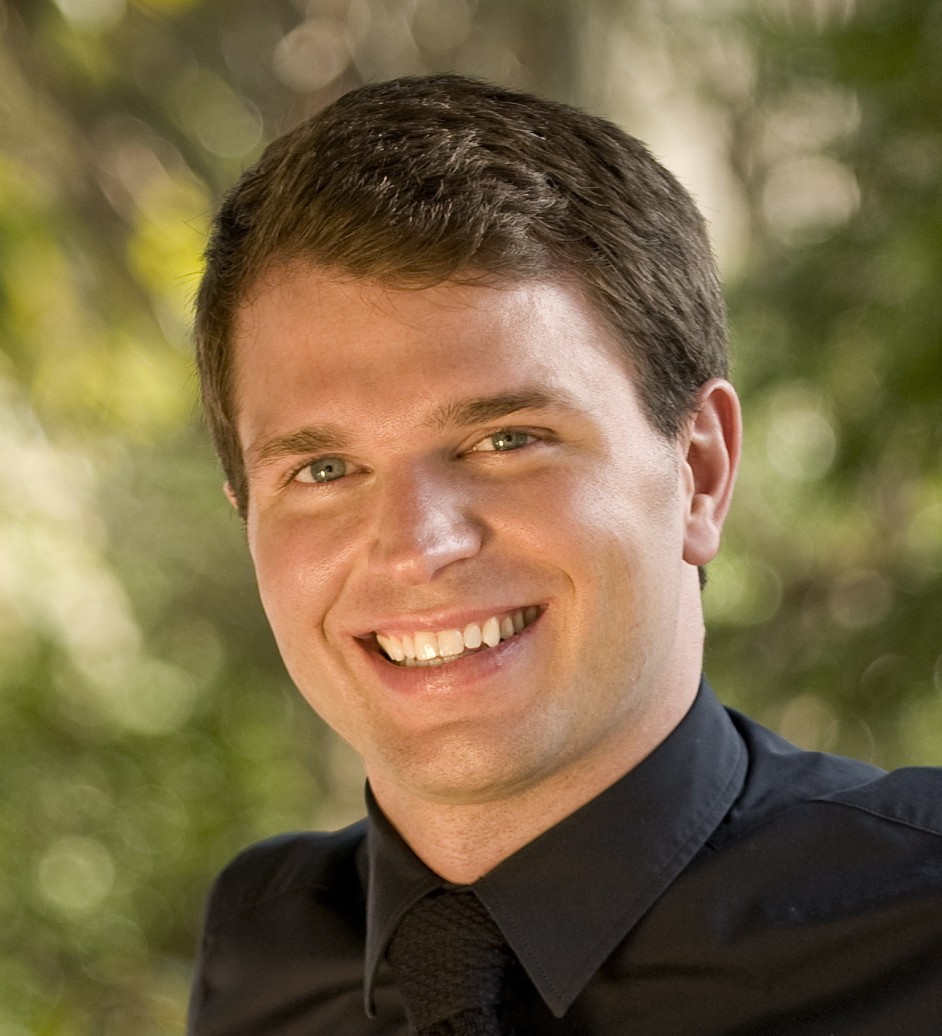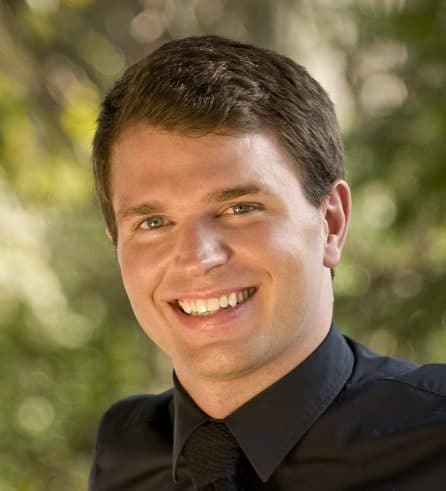 NYSCF Board Member Francesco Clark, founder of Clarks' Botanicals, is mobilizing his company's manufacturers to produce hand sanitizer. The sanitizer is available for purchase at the exact cost of production, and Mr. Clark is working with Montefiore Medical Center in the Bronx to donate 5% of total production to hospital workers.
NYSCF Research Institute 3D Printing Personal Protective Equipment for Healthcare Professionals
Our scientists and engineers are using 3D printing technology to create personal protective equipment, such as protective visors, for New York–based healthcare professionals currently experiencing shortages.