As NYSCF enters 2023, we're taking a moment to look back at the defining moments of 2022. Whether it was gathering in person again for our annual gala and conference, bringing high school students into the lab for hands-on science, creating the first-ever stem cell model of PTSD, or honoring transformational NYSCF leaders we lost, there is much to commemorate from this past year (and plenty to look forward to next year!)
1. New Advances in Disease Research from the NYSCF Research Institute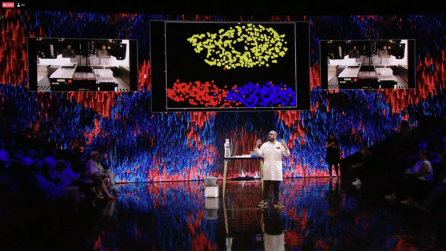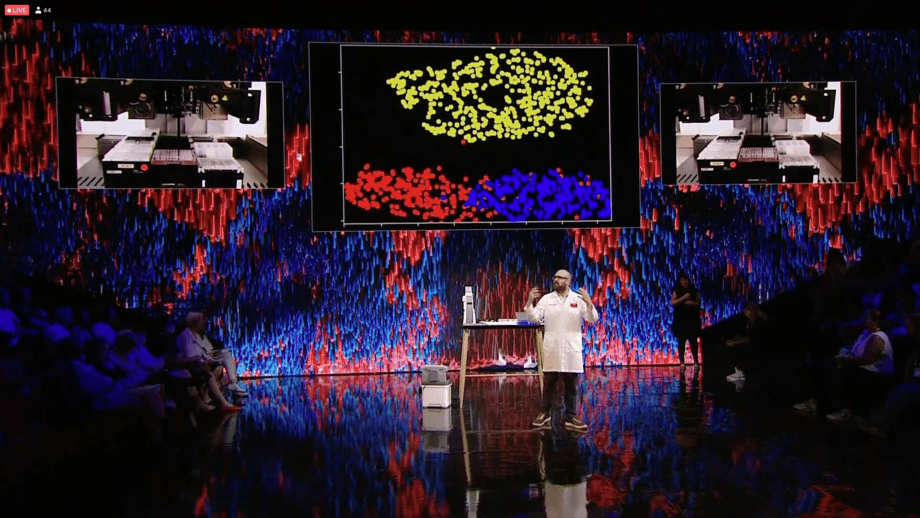 This year, we saw several exciting advancements in our understanding of major diseases, and introduced a new platform for drug discovery that could mean better treatments for all. Here's what's new:
Why do some people get PTSD and others don't? And what's next for treatments? A new

Nature Neuroscience

study by NYSCF scientists in collaboration with the Icahn School of Medicine at Mount Sinai, Office of Veterans Affairs, and Yale School of Medicine

creates the first-ever stem cell model of the disease

to find out.

Artificial intelligence + stem cells + robots = new insights into diseases like Parkinson's. Find out what our

Nature Communications

study in collaboration with Google Research revealed about the

cellular features of Parkinson's

.

What's a 'disease in a dish' and could it be the future of personalized medicine? At the annual SNF Nostos Conference in Athens, NYSCF unveiled a

new drug discovery platform

that combines the power of AI and biology to harness the potential of stem cells to make patient avatars and find better treatments.
2. Groundbreaking Studies and Therapies from the NYSCF Innovator Community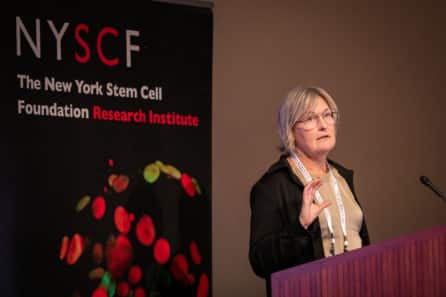 Our global community of NYSCF Innovators is pushing the most promising science forward (and into the clinic!) Here's a few highlights from our outstanding Innovators:
3. Remembering Transformative Members of the NYSCF Community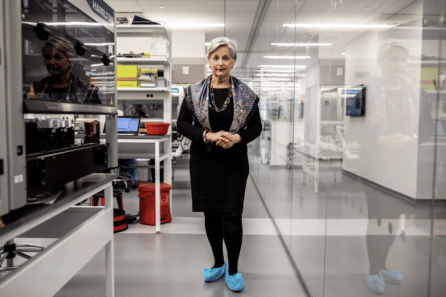 We were deeply saddened by the passing of several integral members of our community this year. Learn more about their impactful lives and legacies:
4. Return to in-Person Events
We were grateful for the opportunities to gather in person once again for our major events of 2022, and we look forward to seeing many more of you next year!
At our

NYSCF Gala & Science Fair

on October 11th, scientists and supporters convened to share stories of their loved ones affected by disease and honor our 2022 NYSCF Stem Cell Heroes:

Siddhartha Mukherjee, MD, DPhil

,

Sanjay Gupta, MD

, and

Irving Weissman, MD

, for their contributions to science, medicine, and media.

On October 18th and 19th, we hosted the seventeenth annual

NYSCF Conference

at The Rockefeller University. The meeting featured two inspiring keynote lectures by

Janet Rossant, PhD, FRS, FRSC

(University of Toronto), and

Feng Zhang, PhD

(Massachusetts Institute of Technology), and showcased the latest in diabetes, immunology, cancer, neurological diseases, cell therapies, genomics, and precision medicine.

This May, the NYSCF – Robertson Investigators, NYSCF – Druckenmiller Fellows, and NYSCF Research Institute scientists gathered in Montauk for the annual

Innovators Retreat

: a week of camaraderie, collaboration, and groundbreaking science.
5. Education & Outreach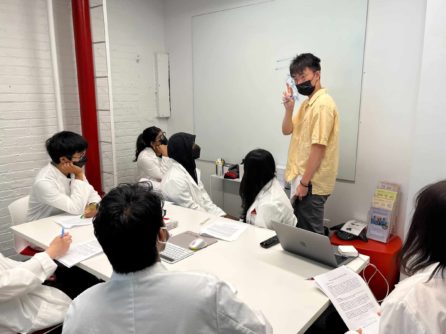 We continued our public education and outreach efforts this year with both in-person and virtual events and programming – including giving students hands-on  lab experience through internships and our high school summer immersive.
Each summer, NYSCF brings talented young minds together for our

Stem Cell Research Immersive for High School Students

. Through this immersive experience, students have the opportunity to speak with scientists, dive into current topics in research, build professional skills, and even step foot in the lab themselves for a day of scientific exploration.  

We were thrilled to have 20 talented students as members of our 2022 Class of Summer Interns. Our interns work across our laboratory, engineering, and programs administration teams to get a glimpse into the fast-paced world of stem cell research. Hear from NYSCF Intern

Iva Knezevic

about how a visit to NYSCF as a high school student sparked an interest in STEM and compelled her to apply for the internship.
We continued our events programming with several webinars on recent advancements in science. Watch the full discussions and read highlights for the following events: